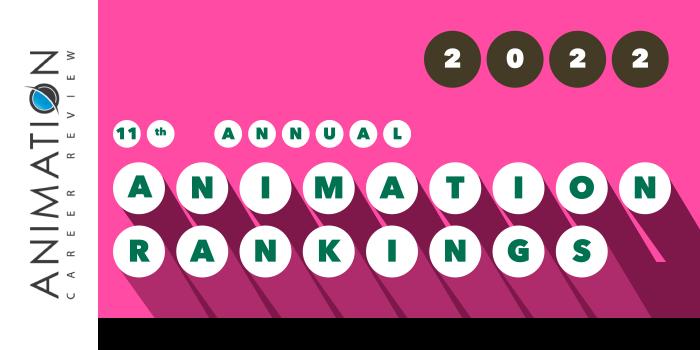 What is the top animation school program in Connecticut for 2022?
Top Animation School Program in Connecticut - 2022 College Rankings

| Ranking | School | City |
| --- | --- | --- |
| 1 | University of Connecticut | Storrs |
Our 2022 ranking -our eleventh annual- of the top animation school program in Connecticut. For an explanation of the ranking criteria, click here.
1. University of Connecticut, Storrs, Stamford, Connecticut

The University of Connecticut (UConn) houses the School of Fine Arts—home to the Departments of Art and Art History and Digital Media Design (DMD).
The Art & Art History Department offers a BFA in Art with a Concentration in Illustration/Animation. The Digital Media Design Department offers a BA in Digital Media & Design.
The BFA in Art: Illustration/Animation Concentration consists of 120 credit hours of study. The program is flexible, so it allows students to focus in and create works in an area or areas that match their goals. Examples include comics, cartoons, and graphic novels, 2D and stop-motion animation, and character and environment design. All students will complete at least 30 credit hours in Illustration/Animation.
The BA in Digital Media & Design has seven focus areas: 3D Animation, Motion Design & Animation, Digital Culture, Film and Video Production, Game Design, Web & Interactive Media Design, and Business Strategies. Students may choose one focus. The most popular options for animators are 3D Animation and Motion Design & Animation.
3D Animation students will explore all areas of 3D animation production, including rigging and compositing for visual effects, lighting and rendering, simulations and visualizations, modeling, and just about every animation technique, with a focus on 3D animation.
Students in the Motion Design & Animation area will develop skills in AR/VR, design, 2D and 3D animation, interactivity, motion for UI/UX, and video, among others. Both concentration areas are project-based and offer the opportunity to collaborate with other students and work in teams.
Graduates of the UConn Animation and Digital Media & Design Programs are prepared to pursue a variety of roles in animation, visual effects, film, UI/UX, educational media, TV and video, AR/VR, games, and more. Most graduates are offered positions within six months of graduation.
Founded in 1881, University of Connecticut began as Storrs Agricultural School, with just three faculty members and 13 male students. Today, UConn's more than 18,000 faculty and staff members serve nearly 32,700 students across the main campus at Storrs, and four regional campuses. Programs at UConn are administered across 14 colleges and schools. Offerings include eight undergraduate degrees in 119 majors, 17 graduate degrees in 88 fields of study, and six professional degree programs. University of Connecticut is accredited by the New England Association of Schools and Colleges (NEASC).