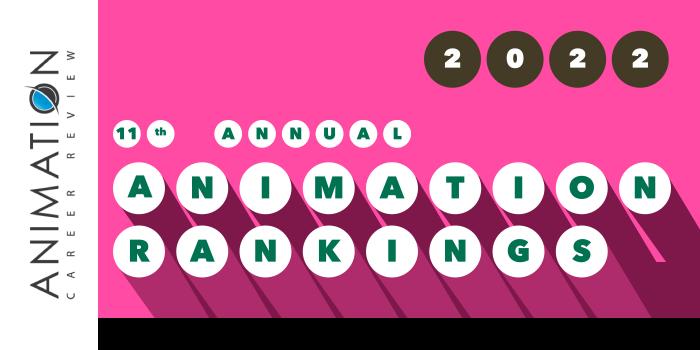 What is the top animation school program in Delaware for 2022?
Top Animation School Program in Delaware - 2022 College Rankings

| Ranking | School | City |
| --- | --- | --- |
| 1 | Wilmington University | New Castle |
Our 2022 ranking -our eleventh annual- of the top animation school program in Delaware. For an explanation of the ranking criteria, click here.
1. Wilmington University, New Castle, Delaware

The College of Technology at Wilmington University (WilmU) offers a BS in Animation and 3D. A Minor and a Certificate in 3D for Digital Media are also available. Both programs require 15 credit hours of study.
The BS requires 63 credit hours in the Animation and 3D Core. In addition to 3D animation, the program explores areas such as 3D sculpting, digital 2D animation, hand-drawn animation, compositing, rigging, sound, and graphic design. Students in this program will have the option to complete the 3D Senior Project or the Internship in Animation and 3D. Projects can include animations for visual effects shots, mobile development applications, video games, VR/AR, web pages, and more.
In addition to the 3D for Digital Media Certificate and Minor Programs, BS students may enroll in the Accelerated Option with Technology Project Management Graduate Certificate. The program allows students to build a professional certificate into the undergraduate program.
Designed for animators looking to launch a career in production management, as an animation coordinator, or a post-production manager, the Accelerated Option requires Project and Change Management (Course 7060) and four other courses to be chosen from a list of six. Examples include Special Topics in IT/IS Project Management, Project Quality Management, and Agile Project Management.
Graduates of the Wilmington University Animation and Digital Media Programs hold titles such as Animator, Art Director, Special Effects Artist, Game Designer, Graphic Artist or Designer, Forensic Animator, Simulation Artist, Game Artist, and many others. 
Wilmington University was chartered on December 27, 1967 by the State of Delaware. Serving around 20,800 students, WilmU has 15 Mid-Atlantic locations and a global online campus. More than 200 degree and certificate programs are offered in seven colleges. Wilmington University is accredited by the Middle States Commission on Higher Education (MSCHE).