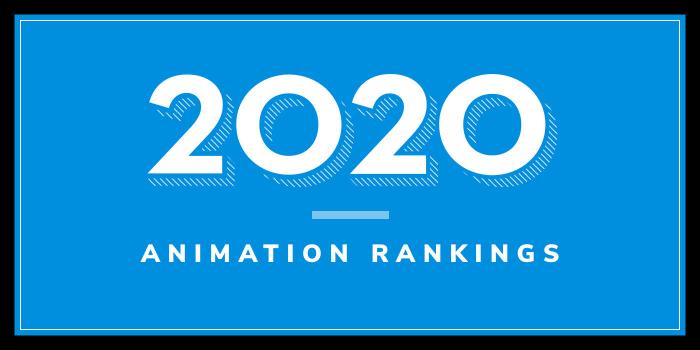 What is the top animation school program in Georgia for 2020?
Top Animation School Program in Georgia - 2020 College Rankings

| Ranking | School | City |
| --- | --- | --- |
| 1 | Savannah College of Art and Design | Savannah |
Our 2020 ranking of the top animation school program in Georgia. For an explanation of the ranking criteria, click here.
1. Savannah College of Art and Design, Savannah, Georgia

Savannah College of Art and Design (SCAD) was founded in 1978. With campuses in Savannah, Atlanta, Hong Kong, and Lacoste, France, the school serves more than 14,000 students from all 50 states and more than 100 countries. Offering more degree programs and specializations than any other art and design university, SCAD houses the School of Digital Media, which has five options for aspiring animators including a BFA in Animation (Atlanta, Hong Kong, Savannah), an MA in Animation (Savannah, eLearning), an MFA in Animation (Atlanta, Savannah, eLearning), and Minors in Animation or Animated Illustration and Publication Design. Both Minor options require 25 credit hours of study.
The BFA in Animation teaches students to master 2D, 3D, Stop Motion, Digital Modeling, Rigging, Lighting, Look Development, and more. The school says students in the program will "collaborate with and take electives in other majors, such as visual effects, motion media, interactive design and game development, sound design, film and television, and sequential art." Students will graduate from the program as "dynamic, multifaceted" animators, who are "extremely marketable and ready to take the industry by storm."
The MA is a 45 credit hour program that consists of courses such as Animation Aesthetics and Practice, Art Criticism, Computer-Generated Modeling and Design, Environment Look Development, and 3D Cartoon Character Animation. Students will also complete a Collaborative Project and the Final Animation MA Project, provides students the opportunity to synthesize their learning into a cohesive project piece. Students propose, develop and execute a project that is then cut into their reel.
The MFA requires 90 credit hours of study, with many of the same courses as the MA program. Additional courses include Media Theory and Application, and Storyboarding and Previsualization. MFA students will also complete Animation MFA Thesis Exploration and Research, Animation MFA Thesis Visual Component Production, and Animation MFA Thesis Completion. A Graduate Internship is also part of the program.
Graduates of SCAD's animation programs have landed positions at major studios such as Walt Disney Animation Studios, Digital Domain, and Bento Box Entertainment.