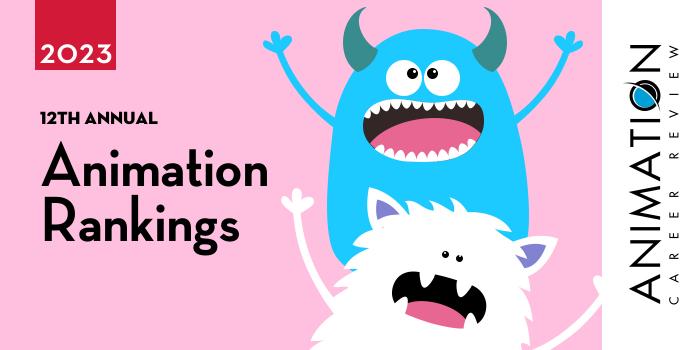 What is the top animation school program in Maine for 2023?
Top Maine Animation School Program - 2023 College Rankings

| Ranking | School | City |
| --- | --- | --- |
| 1 | Maine College of Art & Design | Portland |
Our 2023 ranking -our twelfth annual- of the top animation school program in Maine. For an explanation of the ranking criteria, click here.
1. Maine College of Art & Design, Portland, Maine

Maine College of Art & Design (MECA&D) has an Animation and Game Art (AG) BFA Program that allows students to develop professional skills in other areas such as Illustration, Graphic Design, and Painting. Other program highlights include individual private studios, 24/7 access to state-of-the art production facilities and equipment, internship opportunities through the MECA&D Artists at Work Program, and the opportunity to show works at the BFA Thesis Show and other College exhibitions during all four years of the AG Program.
The four-year AG BFA Program at MECA&D begins with two years of foundation and animation preparation coursework. Course examples include 3D Modeling & Animation, Cinematic Storytelling, Stop Motion and FX, 3D Rigging and Animation, Character Design, Intermediate Game & Concept Art, and Digital Filmmaking.  
During the third year of the AG BFA Program, students will spend most of their time in the Major Production and Collaborative Productions courses. The final year consists of elective coursework and the Professional Studio and Capstone Production courses. Students will graduate from the Maine College of Art & Design AG BFA Program with a professional online portfolio of their best work.
Maine College of Art & Design alumni are work in a variety of positions across many different industries.  Some alumni have also launched their own studios or freelance businesses. MECA&D hold titles such as Indy Animation Filmmaker, Feature Film Character Animator, Stop Motion Puppet Fabricator, Art Director & Game Artist, Animation Instructor, 3D Game Art Generalist, Lead Environmental Artist, Interaction Developer, and Artist Assistant.
Examples of companies that have hired MECA&D students (as interns) or MECA&D graduates include, Walt Disney Animation Studios, Hasbro, Chickadee Games, Massachusetts Digital Games Institute (MassDigi) at WP, Fort House Studios, White Dog Arts: Film and Media Production, Calypso Communications, Digital Mill Production Studio, Lone Wolf Media, Big Room Studios, P3 Studio, and Shoestring Theater.
Founded in 1882 as part of the Portland Society of Art, Maine College of Art & Design serves more than 500 degree-seeking students and 1,500 continuing students. Degree programs lead to a BFA, MFA, or MAT. Maine College of Art & Design is accredited by the New England Commission of Higher Education (NECHE) and the National Association of Schools of Art and Design (NASAD).