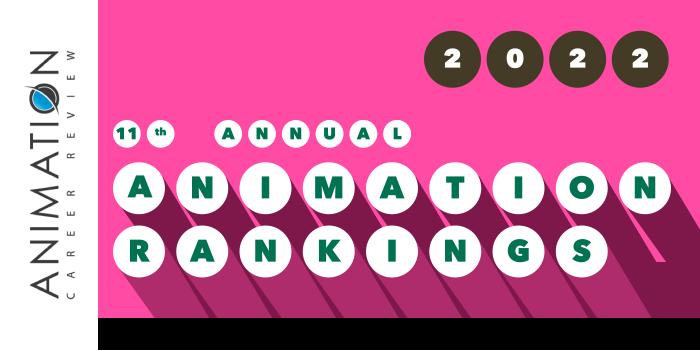 What is the top animation school program in Montana for 2022?
Top Animation School Program in Montana - 2022 College Rankings

| Ranking | School | City |
| --- | --- | --- |
| 1 | University of Montana-Missoula | Missoula |
Our 2022 ranking -our eleventh annual- of the top animation school program in Montana. For an explanation of the ranking criteria, click here.
1. University of Montana-Missoula, Missoula, Montana

The University of Montana-Missoula (UM) College of the Arts and Media houses the School of Visual & Media Arts (SVMA), which has several pathways to study animation. Program options include an Online BA and Minor in Media Arts, BFA degrees in Digital Arts & Technology, Game Design & Interactive Media (GDIM), and Digital Filmmaking, and a Certificate in Digital Design. At the graduate level, UM SVMA offers MFAs in Art and Media Arts.
Although all programs include animation and animation-related coursework, students in all pathways are encouraged to take additional courses across all areas in SVMA. This provides plenty of opportunities to immerse in animation. For example, some SVMA programs can require as many as 27 elective credit hours of study. Across SVMA, courses include 3D Animation, Illustrator: Vector and Layout, Motion Design, Production Studio, Tech Interactive Media Design, Experimental Film, Digital Video Production Technology, Illustration, Screenwriting, Mobile Game Development, and Interactive Media, to name a few.
Undergraduate students will have the option to complete an internship. Successful completion of the Senior Project course is required to graduate. University of Montana graduate students enjoy one-on-one mentoring and individual research with professors, group seminars, and frequent project critiques.
For students at all levels and in all areas, the School of Visual & Media Arts provides extensive production and other facilities in five buildings situated on the UM campus. Highlights include studio and smart seminar/lecture classrooms, film production studios, an esports gaming center and soundstage, film production studios, galleries, workshops, a library, and multimedia studios.
Graduates of the SVMA Programs at University of Montana are Animators, Game Designers,  Illustrators, Interactive Designers, Advertising Artists, Mobile App Designers, Web Designers, VR/AR Developers, 3D Modelers, Directors, Arts Administrators, Screenwriters, Filmmakers, Art Directors, Creative Directors, and Educators.
Founded in 1893, University of Montana-Missoula is a member of the sixteen campus Montana University System (MUS). UM offers more than 100 programs to a population of 10,100 students. Programs at UM are offered in 12 colleges and schools. University of Montana-Missoula is accredited by the Northwest Commission on Colleges and Universities (NWCCU).