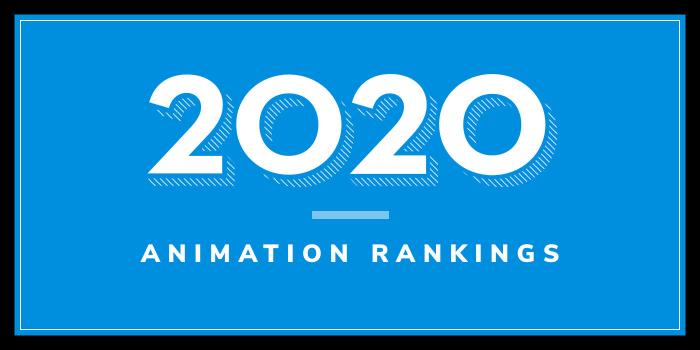 What are the top animation school programs in Arizona for 2020?
Top Animation School Programs in Arizona- 2020 College Rankings

| Ranking | School | City |
| --- | --- | --- |
| 1 | University of Advancing Technology | Tempe |
| 2 | Southwest University of Visual Arts | Tucson |
| 3 | Grand Canyon University | Phoenix |
Our 2020 ranking of the top animation school programs in Arizona. For an explanation of the ranking criteria, click here.
1. University of Advancing Technology, Tempe, Arizona

University of Advancing Technology (UAT) was founded in 1983 as the CAD Institute, where students were trained in computer-aided design and engineering. Today, UAT serves more than 1,000 students enrolled in 20 undergraduate technology degrees and five graduate degrees in advancing technology disciplines such as Artificial Life Programming, Game Design, Robotics and Embedded Systems, Digital Video, Advancing Computer Science, and Cyber Security.
UAT describes its BA in Game Art and Animation as a "computer animation degree." The program consists of 120 credit hours, including 36 major credits. Per the school, "students in the Game Art and Animation program will gain an insight into what is involved at all levels of game development to create 2D and 3D art and animation assets for multiple video game platforms such as PC, consoles, mobile, online and VR." They will also "master the artistic principles used in video game art asset creation such as color theory, lighting, shading, anatomy, perspective, scene staging, modeling low polygon and high polygon, 3D modeling texturing, rigging and key frame and motion capture animations."
Course highlights include Advanced Materials, Shaders and Lighting, Characters and Vehicles Animation, Concept Art, Environmental and FX Animation, Figure and Character Sculpting, Game Art and Animation Fundamentals, Game Texturing, and Industry Professional Development. Students will also take three Game Production Studio courses (Production Studio I-III), where they will collaborate and create games in a simulated production studio. An internship is also part of the program.
UAT BA in Game Art and Animation graduates will be prepared for jobs such as character artist modeler and texture artist, character artist animator and rigger, environment artist modeler and texture artist, environment artist animator, mechanical mesh modeler and texture artist, and mechanical mesh animator and rigger.
2. Southwest University of Visual Arts (SUVA), Tucson, Arizona

Southwest University of Visual Arts (SUVA) began in 1983 with just two students. Serving more than 100 students, the school has grown into a regionally accredited, nationally recognized university with campuses in Tucson, Arizona and Albuquerque, New Mexico. This not-for-profit art and design university offers eight undergraduate degree programs and a MFA graduate degree with emphases in Painting & Illustration, Photography, Motion Arts, and Graphic Design.
The SUVA BFA in Animation "provides a comprehensive study into the mechanics and applications of animation," says the school. "SUVA teaches students how to bring ideas to life by creating movement and special effects for animated stories, motion pictures, video games and commercials." Students begin the program with foundation courses in design and computers, then advance to editing pictures and sound, production techniques, and 2D & 3D modeling and animation.
Graduates of the program are prepared to work as a storyboard artist, production artist/animator, computer animator, web designer/animator, and a 2D or 3D animator.
3. Grand Canyon University, Phoenix, Arizona

Founded in 1949, Grand Canyon University (GCU) serves more than 20,000 students enrolled in over 200 programs in nine distinct colleges. The College of Fine Arts and Production offers a BA in Digital Design with an Emphasis in Animation. The school says the degree "provides a comprehensive framework for the next generation of multimedia artists."
Students in the program will "examine the interplay of light, color and texture in visual arts, and explore the technical capabilities and creative possibilities of motion graphics, typography, 2D animation and 3D modeling." Digital animation students collaborate with their peers via the Digital Design Club, "which fosters the pre-professional development of visual communication."
The program highlights a hands-on curriculum that covers the principles of drawing, color, typography and animation, storytelling and animation production. Throughout the program, students acquire a number of core competencies in digital design, including the anatomy of figure drawing, concepts of production management, layout techniques for animation and digital painting tools. Some of the courses in this degree program include 3D Animation and the Mechanics of Motion, Designing with Motion Graphics, 3D Visual Effects and Lighting, Short Film Production, and Business for the Design Professional.
The program includes the Advanced Design Practicum, during which students develop their own professional portfolios. Students demonstrate their ability to provide reality-based, customer-driven digital design solutions. Graduates go on to become animators, web animators, art directors, illustrators, game asset designers and artists, and graphic designers.