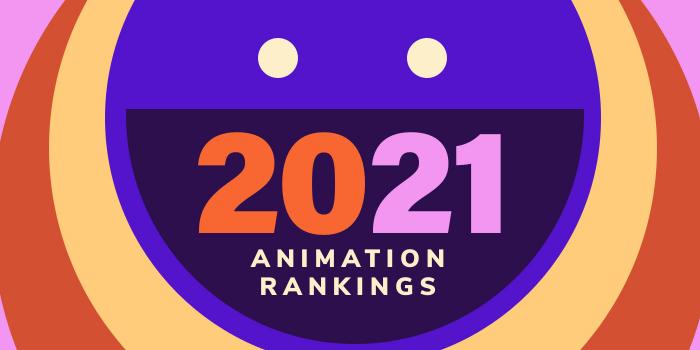 What are the top animation school programs in Colorado for 2021?
Top Animation School Programs in Colorado - 2021 College Rankings

| Ranking | School | City |
| --- | --- | --- |
| 1 | Rocky Mountain College of Art and Design | Denver |
| 2 | University of Colorado Denver | Denver |
| 3 | Colorado Mesa University | Grand Junction |
Our 2021 ranking -our tenth annual- of the top animation school programs in Colorado. For an explanation of the ranking criteria, click here.
1. Rocky Mountain College of Art and Design, Denver, Colorado

In 1963, educator and illustrator Philip J. Steele founded Rocky Mountain School of Art as a proprietary institution in the foothills of Colorado. Steele's mission was to make the school a "community of creatives" that that would instill in all students a passion for creativity, innovation, and a desire for lifelong learning in the fine and applied arts. Today, the school has a new name—Rocky Mountain College of Art and Design (RMCAD) and it is considered one of the nation's premier art and design institutions.
Serving more than 1,000 students, RMCAD offers 16 degree and certificate programs offered in campus/hybrid and online formats. More than 100 students are enrolled in the schools Animation Program, which offers both 2D and 3D Animation emphases.
Animation program highlights include 2D and 3D Drawing, Character Design, Line of Action, Modeling, Stop-Motion, and Storyboarding. With small class sizes, students will explore these areas and every level of animation through hands-on training led by experienced artists in the field.
The animation programs at RMCAD may be completed in four years and they lead to the BFA degree. Students will leave the programs with a polished portfolio of their work.
RMCAD animation graduates are prepared to seek positions such as 3D Artist, Animator, Character Developer, Digital Videographer, Flash Developer/Designer, New Media Designer, and many others. Alumni have landed positions at Blue Sky Studios, Industrial Light & Magic, Lola VFX, and Pixar, to name a few.
2. University of Colorado Denver, Denver, Colorado

The University of Colorado Denver (CU Denver) began as an extension of the University of Colorado Boulder in 1912. The school became an independent campus in 1973 and one of the four campuses of the University of Colorado System. What began in one building in downtown Denver has grown to more than 125 acres and more than 15,000 students enrolled each year.
More than 100 degree and 76 certificate programs are offered in 13 colleges and schools. The College of Arts & Media houses the Department of Visual Arts (VA) and the Digital Animation Center (DAC), which offer a BFA in Visual Arts with an Emphasis in 3D Graphics and Animation.
The DAC "provides the labs and technological core of the academic program, while creating a community of student collaboration. Most professional digital content creators work with as many as 500 other artists; the DAC is one of the only college level programs preparing students for this environment, focusing on individual artistry while simultaneously fulfilling the broader vision of a final production."
The 3D Graphics and Animation Emphasis "is a competitive and rigorous four-year curriculum," says the school, consisting of 120 credit hours, total. The program focuses on "preparing students to work in a wide variety of fields that use animated digital computer graphics (CG), including entertainment, film and television, gaming, medicine, and science." Course highlights include Advanced Character Animation, Character FX, Dynamic Simulation, Environment Production, Preproduction for Look Development, Surface Modeling, and Texturing and Shading.
To fine-tune the emphasis, students are also required to take at least twelve semester hours of Visual Arts electives such as Digital Cinematography, Digital 3D Methods: Motion Graphics for Animators and Storyboarding for Cinema and Game Previsualization. An 18-month Capstone experience, which begins development in the junior year, is also part of the program.
To date, DAC student senior short films have been seen in over 300 national and international film festivals in 22 countries. The school says its student films have been seen by hundreds of thousands across the globe, winning more than 75 Best Animated Short awards in non-student categories.
3. Colorado Mesa University, Grand Junction, Colorado

Colorado Mesa University (CMU) started as a junior college in 1925 with just 39 students. Today, the school serves nearly 11,000 students with access to more than 100 majors at the certificate, associate, bachelor's, master's and doctoral levels. Among the schools 100+ programs is a BFA in Animation, Film, Photography & Motion Design (AFP&MD). Majors enter a three-tiered program of study.
 "The first tier consists of courses in the principles of animation, film, photography, and motion design," says the school. "The second tier follows with intermediate-level courses where students apply and expand upon earlier basic concepts while exploring more complex applications and completing projects that address the interaction of time, motion, and space." The third tier "offers advanced levels of study providing opportunities for majors to produce a more individual and high-quality portfolio coupled with options for experimentation, collaborative work, and travel."
AFP&MD students have travelled to Peru to study and photograph butterflies. The trip also included a visit to Machu Picchu. "Also unique to AFP&MD are the possible experimental combinations of multiple areas of study in animation, film, photography, and motion design. Students at the senior level have opportunities to integrate all four AFP&MD areas or focus on various combinations of digital techniques. Students are encouraged to follow their passions and interests and focus on the area or areas most suited to their individual career goals."