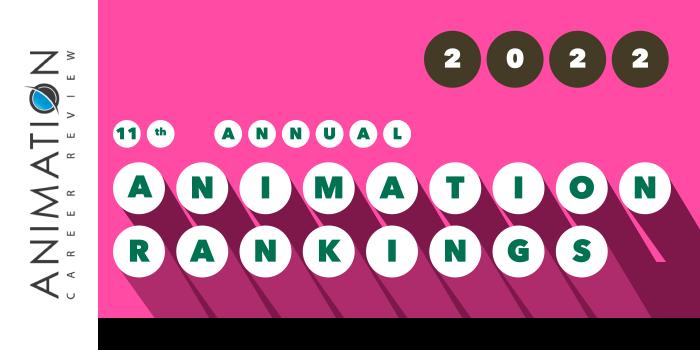 What are the top animation school programs in the District of Columbia for 2022?
Top Washington DC Animation Schools - 2022 College Rankings

| Ranking | School | City |
| --- | --- | --- |
| 1 | Howard University | DC |
| 2 | The Catholic University of America | DC |
Our 2022 ranking -our eleventh annual- of the top animation school program in Washington DC. For an explanation of the ranking criteria, click here.
1. Howard University, Washington, DC

Howard University's (HU) Department of Art is accredited by the National Association of Schools of Art and Design (NASAD). With nine areas of concentration, programs in the Department lead to a BA, BFA, or MFA degree. Minors are also available.
The Electronic Studio Concentration is for students seeking careers in 2D or 3D animation, motion graphics, VR/AR, product design, UII/UX, modeling, or VFX. Leading to a BFA, MFA, or Minor, the Electronic Studio Program requires a number of electives, allowing students to choose coursework from other areas in the Department.
Course examples for the program include 2D and 3D Concepts, Drawing, Desktop Web Publishing, Presentation Graphics, 2D Animation, 3D Modeling & Animation, Multimedia, and Image Processing. During the final year of the HU Electronic Studio Program, students will complete Independent Study (two courses), the Senior Workshop Capstone courses (two), and the Internship in Digital Media Arts.
Graduate students will take many of the same courses as well as a number of workshops, independent study, and four Thesis courses.
Graduates of the Howard University Electronic Studio Program are prepared for positions in animation, TV and film, advertising, web design, game design, visual effects, graphic design, or any other field that utilizes animation.
Founded in 1867, Howard University serves approximately 11,000 students. More than 120 areas of study lead to undergraduate, graduate, joint, and professional degrees. Programs at HU are offered in 13 colleges and schools. Howard University is accredited by the Middle States Commission on Higher Education (MSCHE).
2. The Catholic University of America, Washington, DC

The Benjamin T. Rome School of Music, Drama, and Art at The Catholic University of America (CUA) houses the Department of Art, which offers BA and Minor Programs in Studio Art. A six-course Certificate in Digital Art and Design that explores areas such as 3D animation, motion graphics, and video production, is also available.
Studio Art BA students may add the certificate program or focus in Digital Art. Examples of courses students might take include 3D Modeling and Animation, Design I-II, Drawing and Composition I-II, Smart Phone Filmmaking, Digital Art, Motion Graphics & Design, Video Production, and Printmaking and Multimedia.
Students in the CUA BA Program will complete a number of independent projects, art seminars, and lecture courses. The Rome School Department of Art also offers a Studio Art Internship for qualified students.
Consisting of 176 acres and 50 major buildings, The Catholic University of America is the largest college campus by area in Washington, DC. Established in 1887, CUA serves around 5,060 students enrolled in more than 200 programs in 12 colleges and schools. Catholic University of America is accredited by the Middle States Commission on Higher Education (MSCHE).