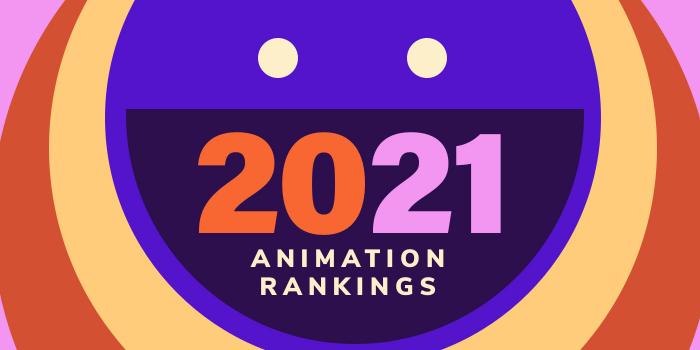 What are the top animation school programs in Georgia for 2021?
Top Animation School Programs in Georgia - 2021 College Rankings

| Ranking | School | City |
| --- | --- | --- |
| 1 | Savannah College of Art and Design | Savannah |
| 2 | Georgia Southern University | Statesboro |
Our 2021 ranking -our tenth annual- of the top animation school programs in Georgia. For an explanation of the ranking criteria, click here.
1. Savannah College of Art and Design, Savannah, Georgia

Savannah College of Art and Design (SCAD) was founded in 1978. What began in a renovated armory, serving as the first classroom and administration building, has grown into a multi-campus art college with locations in Savannah and Atlanta, Georgia, and Lacoste, France. The school, which serves more than 15,000 students from all 50 states and more than 100 countries, offers 40+ majors and over 75 minors—more degree programs and specializations than any other art and design college.
The School of Digital Media at SCAD has six program options for aspiring animators including a BFA in Animation (Atlanta, Savannah), an MA in Animation (Savannah, eLearning), an MFA in Animation (Atlanta, Savannah, eLearning), and Minors in Animation, Animated Illustration and Publication Design, and Concept Design for Animation and Games. Minor options consist of 25 credit hours of study, and they are offered at the Atlanta and Savannah campuses. 
The BFA in Animation consists of 180 credit hours of study, including 80 in the major. Students may choose from four concentrations including 2D Animation, 3D Character Animation, Storytelling and Concept Development, and Technical Animation. Ten hours of additional electives allows students to create a focus in another area of interest.
Students will master 2D and 3D Animation, Character Animation, Digital Modeling, Drawing, Storyboarding, and more. Through [email protected], incoming BFA students will have the opportunity to earn their undergraduate degree and a graduate degree in an accelerated and continuous program of study. The BFA/MA takes as few as four years to complete and the BFA/MFA can be completed in as few as five years.
The MA is a 45 credit hour program that consists of courses such as 3D Cartoon Character Animation, Computer-Generated Modeling and Design, and Environment Look Development. Students in the program will complete a Collaborative Project and the Final Animation MA Project, which "provides students the opportunity to synthesize their learning into a cohesive project piece," says the school. Students will "propose, develop and execute a project that is then cut into their reel."
The MFA requires 90 credit hours of study, with many of the same courses as the MA program. Additional courses include titles such as Media Theory and Application, and Storyboarding and Previsualization. MFA students will also complete three thesis courses: Animation MFA Thesis Exploration and Research, Animation MFA Thesis Visual Component Production, and Animation MFA Thesis Completion. A Graduate Internship is also part of the program.
Graduates of SCAD's animation programs have landed positions at major studios such as Cartoon Network, Nickelodeon, Pixar, and Walt Disney Animation Studios.
2. Georgia Southern University, Statesboro, Georgia

Founded in 1906, Georgia Southern University serves nearly 27,000 students making it the state's largest center of higher education south of Atlanta. The school offers approximately 140 different degree programs across three campuses and in 10 colleges.
The College of Arts and Humanities houses the Betty Foy Sanders Department of Art (BFSDoArt), which offers a BA in Art, Concentration in Studio and a Minor in Animation & New Media. Consisting of 124 credit hours, the BA Program allows students to select 21 hours from a list of Exploratory Studio Art Courses. Examples include 3D Animation, Animation I & II, Digital Dimensions, Drawing I, II & III, and Environmental Art. Students will also take required courses such as 2D and 3D Art & Design Foundations and Digital Art & Design Foundations.
Students in the program are required to declare a Minor consisting of at least 15 credit hours. To enhance the degree, BA students typically choose the Animation & New Media Minor. Other options include Film Studies, Multimedia Film Production, Photography/Digital Imagine, Studio Art, and Writing, to name a few.
During the final year of the BA program, students will complete a required Studio Art Capstone, Senior Portfolio and Senior Exhibition, or Senior Seminar and Senior Exhibition.
Students in all programs have the option to spend a summer in the UK. The study abroad program (Animation UK Summer Abroad in Sheffield UK) includes a studio course in animation with projects exploring character development, storytelling, and virtual lights/cameras with an introduction to software and concepts in 2D animation, sound, and web streaming. At the end of the course, students will present their animation productions through a collaborative exhibition in a gallery in Sheffield.