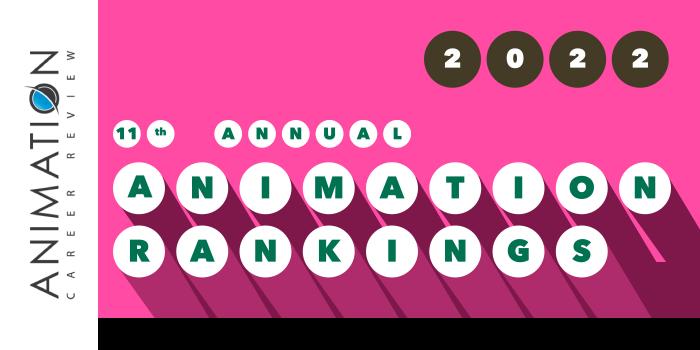 What are the top animation school programs in Kansas for 2022?
Top Animation School Programs in Kansas - 2022 College Rankings

| Ranking | School | City |
| --- | --- | --- |
| 1 | Wichita State University | Wichita |
| 2 | University of Kansas | Lawrence |
Our 2022 ranking -our eleventh annual- of the top animation school programs in Kansas. For an explanation of the ranking criteria, click here.
1. Wichita State University, Wichita, Kansas

Wichita State University (WSU) houses the College of Fine Arts, home to the School of Digital Arts (SODA), which offers a BAA in Media Arts: Animation Concentration and an Animation Certificate.
Students in the certificate program will complete 15 credit hours. Required courses include Digital Animation I-II, Computer Modeling, and Introduction to Life Drawing OR Figure Drawing for Animators. Students may take Rigging, Storyboarding, Props and Character Design, OR Digital Animation III to reach 15 credit hours.
The BAA in Media Arts: Animation is a 120 credit hour program that includes 54 credits in the concentration. Students can expect to take courses such as Clay Modeling, Compositing and VFX, Rigging, Acting for Camera, Digital Animation, Video Storytelling, Computer Modeling, Scriptwriting, Storyboarding, and Graphic Design Applications.
Students must also take Media Arts Practicum I-III – Animation, and they have the option to design a minor through elective options.
WSU students will graduate from the SODA Animation Program with experience in animation, game design, audio production, and filmmaking.
Wichita State University opened in 1895. The school serves around 16,100 students enrolled in hundreds of programs in 10 colleges and schools. Wichita State University is accredited by the Higher Learning Commission (HLC) of the North Central Association of Colleges and Schools (NCA).
2. University of Kansas, Lawrence, Kansas

The School of Architecture and Design (SAD) at University of Kansas (KU) offers a BFA in Design with a Concentration in Illustration & Animation. Housed in the SAD Department of Design, the program explores art, design, illustration/drawing, animation, marketing, and professional practices. Course examples include Animation, Drawing for Media Illustration, Advanced Concept Art, Sequential and Narrative Illustration, Fundamentals of Animation, and Promotion and Marketing for Illustration.
Graduates of the University of Kansas Illustration & Animation Program are prepared to seek positions in animation, games, print media, advertising and marketing, toys and games, TV/film, book publishing, and design, among others.
Founded in 1865, University of Kansas opened in September 12, 1866 with one building and 55 students. Today, KU serves 28,500 students across five campuses the in Lawrence, Overland Park, Kansas City, Wichita, and Salina, Kansas. More than 400 degrees and certificate programs are offered in 13 academic schools. University of Kansas is accredited by the Higher Learning Commission (HLC) of the North Central Association of Colleges and Schools (NCA)