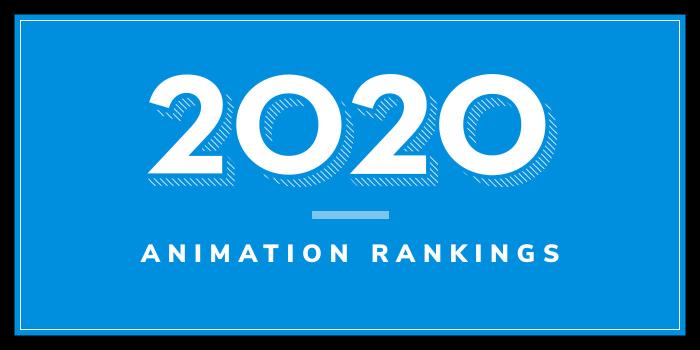 What are the top animation school programs in Maryland for 2020?
Top Animation School Programs in Maryland - 2020 College Rankings

| Ranking | School | City |
| --- | --- | --- |
| 1 | Maryland Institute College of Art | Baltimore |
| 2 | Towson University | Towson |
| 3 | University of Maryland Baltimore County | Baltimore |
Our 2020 ranking of the top animation school programs in Maryland. For an explanation of the ranking criteria, click here.
1. Maryland Institute College of Art, Baltimore, Maryland

Founded in 1826, Maryland Institute College of Art (MICA) is the oldest independent, continuously degree-granting college of art and design in the U.S. The College enrolls nearly 3,500 undergraduate, graduate and open studies students from 49 states and 52 countries. Around 80 programs leading to the BFA, MA, MFA, and MPS degrees are available in the areas of fine arts, design, electronic media, art education, liberal arts, and professional studies. Post-baccalaureate certificate programs are also offered.
Programs for aspiring animators are offered through the Animation Department and include a BFA in Studio with a Concentration in Animation. Three pathways are available including Traditional Narrative/2D, Stop Motion, and 3D Animation. Students begin with a fundamental understanding of the art of movement. They work in 2D hand drawn animation, 3D computer imaging, stop motion, and history of animation and innovative combinations of these processes, culminating in a thesis film in their final year.
MICA also offers a BFA in Animation + Humanistic Studies. In addition to animation studies, students in this degree program will study philosophy and ethics, social and natural sciences, and social and political history. Sample courses for the program include Character Animation, Elements of Visual Thinking, Digital Tools For Animation, Stop Motion, Electronic Media & Culture, Art Matters, and Drawing.
Graduates of MICA animation programs work for companies like Blue Sky Studio, Disney, DreamWorks, Yahoo, Laika, and MTV. Many graduates have continued their education in graduate programs or have successful careers as freelance artists in the field.
2. Towson University, Towson, Maryland

Towson University opened its doors on January 15, 1866 as the Maryland State Normal School. By 1875, the school had enough space to accommodate 300 students. Today, with nearly 23,000 students, Towson University is the largest university in the Baltimore area, the second-largest university in the prestigious University System of Maryland, and the 12th-largest public university system in the United States. Students pursue 64 undergraduate majors, 46 master's programs and four doctoral degree programs at Towson University.
The College of Fine Arts & Communication (COFAC), Department of Art offers a BFA in Design Studies or Fine Art with a Digital Art & Design Concentration and an MFA in Studio Art. The school says the BFA program focuses on "digital media as a vehicle for content and design in formats that emphasize interactivity, media-rich digital environments and motion graphics. In addition, digital art courses support the development of digital painting and composing skills." Students gain practical expertise, as well as creative insight, while problem solving in a variety of digital contexts. Graduates of the program are prepared for entry-level positions in animation, digital illustration, interactive design, web design, multimedia design, broadcast design, or digital imaging.
The MFA consists of professional study in animation, interactive media design, digital media, graphic design, illustration, painting, photography, interrelated media, sculpture, printmaking, metalsmithing and jewelry. Full-time MFA students will maintain a residency in the Department of Art, working in an assigned studio space. The Department of Art fosters an MFA program that draws from all aspects of a diverse and comprehensive curriculum.
3. University of Maryland Baltimore County, Baltimore, Maryland

Founded in 1966, University of Maryland Baltimore County (UMBC) serves approximately 13,600 students enrolled in more than 200 majors, minors, certificate, master's and doctoral programs across seven colleges and schools. The College of Arts, Humanities, and Social Sciences (CAHSS) houses the Department of Visual Arts, which offers BA and BFA degrees in Visual Arts with a Concentration in Animation.
Students in both programs will study "animation and interactive media through a combination of traditional media and digital tools," says the school. "In-class critiques of personal work and investigation of the history of animation and interactive art are emphasized for the development of a framework from which students can begin their path as animators and interactive artist."
Advanced level courses in animation incorporate technically intensive experiences in 3-D computer animation and digital compositing, as well as explorations of emerging practices including real-time applications and interactive animation." The BFA program also includes intensive lecture, studio, and lab investigation of techniques, methods, and concepts.
Students completing the Animation Concentration have the opportunity to produce a fully developed work at the culmination of the program, either individually or as part of a team.
Graduates of the animation programs at UMBC "have become successful freelance artists and many remaining locally have found jobs at government agencies, game companies, and broadcast studios. Others have been hired at west coast animation houses, or are accepted into graduate programs of their choice."