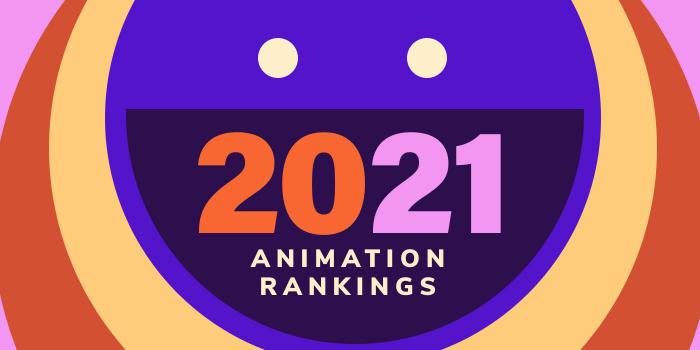 What are the top animation school programs in North Carolina for 2021?
Top Animation School Programs in North Carolina - 2021 College Rankings

| Ranking | School | City |
| --- | --- | --- |
| 1 | University of North Carolina School of the Arts | Winston-Salem |
| 2 | North Carolina State University at Raleigh | Raleigh |
| 3 | East Carolina University | Greenville |
| 4 | University of North Carolina Wilmington | Wilmington |
Our 2021 ranking -our tenth annual- of the top animation school programs in North Carolina. For an explanation of the ranking criteria, click here.
1. University of North Carolina School of the Arts, Winston-Salem, North Carolina
The University of North Carolina School of the Arts (UNCSA) was founded in 1963 as America's first public arts conservatory. The school, which opened its doors in 1965, became part of the 17-campus University of North Carolina system in 1972. Today, UNCSA serves nearly 1,350 students enrolled in dozens of programs through five schools including Dance, Design & Production, Drama, Filmmaking, and Music. Programs for aspiring animators are offered in the Filmmaking School and the School of Design and Production.
The Filmmaking school offers a BFA in Animation that consists of 121 credit hours of study. Students take 85 credit hours in Filmmaking, 30 in General Education, and six in Liberal Arts or Designated Arts Course.
Course highlights include Fundamentals of Screenwriting, Fundamentals of Sound Design, Introduction to Animation I & II, Intensive Arts, Animations Foundations I & II, Storyboarding I & II, The History of Experimental & Stop-Motion Animation, International Animation, Advanced Computer Animation I & II, and Computer Graphics I & II.
Classes consist of lectures, workshops, and individual projects, allowing students to add to their portfolios as they progress through the program. The third year consists of the development, pre-production, production, and post-production stages of a three-minute animation project. Students will also begin the development and pre-production phases of the fourth-year animation project.
During the fourth year, students will complete a five-minute thesis animation project and they will have the opportunity choose an independent study or professional internship. Students have interned at major studios such as Sony Pictures Imageworks and Stargate Studios.
Graduates of the Animation Program at UNCSA have established careers with Cartoon Network, Prologue Pictures, and many others top companies.
The School of Design and Production offers a unique MFA program in Animatronics—a hybrid if animation and electronics. Per the school, "the Animatronics graduate program harnesses opportunities presented by constantly evolving technology, preparing students for success in careers at the intersection of arts and technology." Students in the program will learn to create animatronic figures and props through hands-on experience, and they will study engineering and infrastructure of animatronic figures. Practical courses in animatronics project management are also part of the program.
Course highlights include 3D Design, Sculpting and Animatics, Animatronic Design, Figure Design and Engineering, Production, and Prototypical Project Management.
During the final year of this three-year program, students will learn to design figure finishings including costumes, fur and wigs, with a special focus on maintenance, boning and costume structure. Additionally, students will become "adept at animatronic programming—a practice rooted in animation functions, range of motions and speeds."
To enhance learning outcomes for students, guest artists, industry leaders, and seasoned storytellers will provide timely industry insight through seminars and workshops. The program will culminate with a research-based thesis project conducted under the supervision of a thesis advisor.
Nearly all Animatronics MFA graduates have gone on to start careers in their chosen fields.
2. North Carolina State University at Raleigh, Raleigh, North Carolina

Established in 1887, North Carolina State University (NC State) began as a land-grant institution focusing in agriculture and research. Today, the school says it is a leader in "agriculture, education, textiles, business and natural resources." Serving more than 36,000 students, NC State is also one of the nation's largest schools, offering over 300 degree programs in 12 colleges and 60+ academic departments.
The College of Design, Department of Art + Design, offers several programs for aspiring animators. Programs include a Bachelor of Art + Design: Animation + Interactive Media, a Masters of Art + Design (MAD): Experimental Media Arts with an Animation and Digital Storytelling Area and a Minor in Art + Design.
The undergraduate animation program "gives students the opportunity to learn as they develop their creative portfolios through a wide-range of two-dimensional and three-dimensional traditional materials and computer-based processes." These include "drawing and illustration, visual composition, soft materials construction, fibers, graphic and interactive narratives, motion graphics, visual effects, animation, web design, game design, interactive and computational media, virtual and augmented reality, 3D modeling, digital fabrication, and more."
Animation students will take studios that introduce them to Principles of Storytelling, Animation, and Character Design through Sequential Imaging, along with courses such as Advanced Writing, Design Thinking, Digital Imaging, and Drawing. Students will have the opportunity to complete an internship and participate in the Art + Designer Showcase.
The MAD program focuses on Experimental Media Arts, such as Animation & Digital Storytelling and Computer Gaming & Serious Games. The program encourages students to explore the intersection of digital and material technologies to create interactive and engaging experiences that push the boundaries of storytelling, learning and play." Course highlights include Coding for Designers, Digital Modeling, Digital Motion, Seminar in Animation, Sequential Imaging, Special Effects, Storytelling Through Films, and Visualizing Narratives.
Students in the MAD program have the option of doing a final project or a more theoretical and research-based paper or study.
Graduates of the animation programs at NC State are prepared to work on short and full-length animated films, in character development for animated films, games, and digital storybooks, and on interactive and experimental projects.
3. East Carolina University, Greenville, North Carolina

East Carolina University (ECU) was founded in 1907 as a teacher training school. Today, the school serves around 28,800 students, making it the third largest university in the state. East Carolina University offers more than 200 undergraduate, graduate and minor programs through 12 colleges and schools. The College of Fine Arts & Communication houses the School of Art and Design (SoAD), which offers a BFA in Art with a Concentration in Animation/Interactive Design (AID).
Coursework for the 126 credit hour program covers digital media applications such as game design, interaction design, and video art. Course highlights include Advanced Interactive Media, Animation, Digital 3D Animation, Digital 3D Lighting and Rendering, Electronic Interactive Multimedia, Intermediate Video Art, and Introduction to Digital 3D Modeling.
During the final year of the program, AID students will complete a senior exhibition, portfolio, reel, or film. Students will leave the program with experience in creating digital environments with 2D animation, character design, and game design. 
4. University of North Carolina Wilmington, Wilmington, North Carolina

University of North Carolina Wilmington (UNCW) dates back to 1946, when a college center was established under the direction of the North Carolina College Conference and under the administration of the Directorate of Extension of the University of North Carolina at Chapel Hill (UNC Chapel Hill).
The center had 238 students taking classes at the freshman level. In 1969, under the name Wilmington College, the school joined the now 17-campus UNC system and became UNCW.
Today, UNCW serves nearly 18,000 students enrolled in a full range of baccalaureate- and graduate-level programs, as well as doctoral degrees in educational leadership, marine biology, nursing practice and psychology.
For aspiring animators, the Department of Computer Science and the Department of Art and Art History offer a BA and a 24 credit hour Minor in Digital Arts.
The BA in Digital Arts is an interdisciplinary major "lying at the intersection of Art and Computer Science," says the school. Two concentrations are offered including Interactive Graphics and Mobile Application and Web Development. For aspiring animators, the Interactive Graphics Concentration focuses on "designing interactive user experiences and 3D graphics for applications such as virtual/augmented reality, 3D animation, games, movie animation, data visualization and digital art."
A digital arts capstone is part of the program as well as experiential learning and internship opportunities.
UNCW Digital Arts graduates will be prepared for careers as animators, game artists, graphic designers, mobile developers, and web developers, among other professional opportunities.