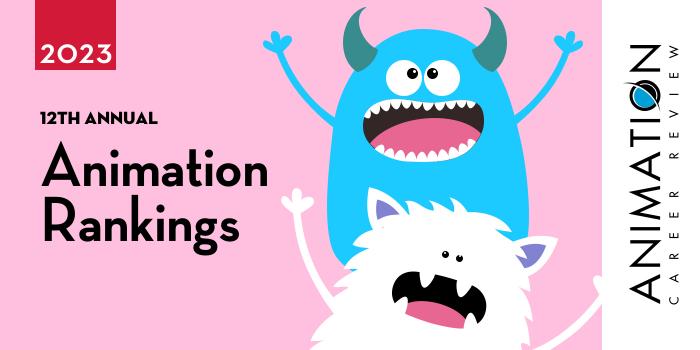 What are the top animation school programs in Oregon for 2023?
Top Oregon Animation School Programs - 2023 College Rankings

| Ranking | School | City |
| --- | --- | --- |
| 1 | Willamette University | Multiple |
| 2 | Western Oregon University | Monmouth |
Our 2023 ranking -our twelfth annual- of the top animation school programs in Oregon. For an explanation of the ranking criteria, click here.
1. Willamette University, Salem & Portland, Oregon

Willamette University (Willamette U) has two pathways to study animation—the Animated Arts BFA and the Arts, Technology, and Multimedia Minor. Housed in Pacific Northwest College of Art (PNCA), the Animated Arts BFA consists of 120 credit hours. During the first two years of the program, students will take beginning and intermediate courses such as Animation I-II, Theory & Practice, Visual Elements, Digital Tools, Perspectives on Society & Culture, Basic Drawing, Beginning Video, 3D Design, and Beginning Sound.
In the third and fourth years of the BFA Program, students will take advanced courses such as Animated Installation, Animated Short Film, Social Service Seminar, Research for Creative Practice, and Professional Practices. A number of seminars and studio electives are part of the program, as well as an internship and the Media Arts Thesis produced in collaboration with faculty, classmates, and a mentor.
Animated Arts BFA students have gained experience through internships with (or working on projects for) Laika, the NW International Animation Festival, Design Week Portland, Oregon Museum of Science and Industry (OMSI), the Regional Arts & Culture Council (RACC), and the Oregon Jewish Museum. Graduates of the Willamette U PNCA Animated Arts BFA go on to become Animators, Storyboard Artists, Character Designers, Art Directors, Effects Animators, Visual Development Artists, Modelers, and Compositors.
Arts, Technology, and Multimedia Minor is a multidisciplinary, 20 credit hour program that consists of coursework from the Departments of Art & Art History, Cinema Studies, Civic Communication and Media, Computer Science, Music, Philosophy, and Theatre. Course examples for the program include 3D Animation, Advanced 3D Animation, Computer Graphics, Acting for Non-Majors, Creating Music with Technology, What is Art?, Video Art, Images and Imagination, and Media, Technology, and Society.
The Arts, Technology, and Multimedia Minor may be taken alone or with any major offered at Willamette U/PNCA.
Willamette University was established in 1842, making it the oldest university in the West. This liberal arts college serves approximately 1,870 students enrolled in dozens of programs across the Colleges of Arts & Sciences and Law, Pacific Northwest College of Art (PNCA), and the Atkinson Graduate School of Management. Willamette University and PNCA merged in 2021.
PNCA, which will remain an independent college within Willamette, was established in 1909 and serves around 650 students. The school offers 11 BFA degrees, eight minors, and eight graduate MA and MFA degrees within the Hallie Ford School of Graduate Studies.
Willamette University and Pacific Northwest College of Art are accredited by the Northwest Commission on Colleges and Universities (NWCCU). PNCA is also a member of the Association of Independent Colleges of Art & Design (AICAD) and the National Association of Independent Colleges and Universities (NAICU).
2. Western Oregon University, Monmouth, Oregon

The Division of Creative Arts at Western Oregon University (WOU) provides a number of flexible degree programs with Concentrations in Video & Animation, Interactive Media, Graphic Design, Painting, Sculpture, Printmaking, and Ceramics. According to the school website, students have the option to earn a BA or BS majoring in Art or Visual Communication Design. The Division also has an Art BFA Program as well as Minors in Art, Art History, and Visual Communication Design (VCD).
All programs in the Division of Creative Arts begin with Art History, Drawing, and foundations in two-dimensional design and three-dimensional design. Course examples include Video & Animation, Animation I-II, Advanced Crime Scene and Crash Diagramming (animation-based), Drawing & Illustration, Graphic Design, Creating Web-Based Tutorials (design using animation), Art History, Printmaking, Digital images & Photography, Web Design, and Special Topics.
Graduates of the Creative Arts Programs at Western Oregon University are prepared to pursue careers in animation for film, television, and games, forensic animation, medical animation, animation for advertising, architectural animation, animation for education and job training, and multimedia, among others.
Founded in 1856 as Monmouth University, Western Oregon University is Oregon's oldest public university. The school serves approximately 4,020 students enrolled in more than 100 programs housed in two colleges: the College of Liberal Arts and Sciences and the College of Education. Western Oregon University is accredited by the Northwest Commission on Colleges and Universities (NWCCU).