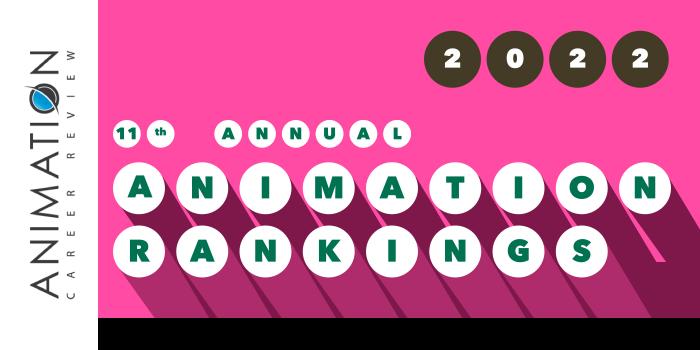 What is the top animation school programs in South Carolina for 2022?
Top Animation School Programs in South Carolina - 2022 College Rankings

| Ranking | School | City |
| --- | --- | --- |
| 1 | Clemson University | Clemson |
| 2 | University of South Carolina | Columbia |
Our 2022 ranking -our eleventh annual- of the top animation school programs in South Carolina. For an explanation of the ranking criteria, click here.
1. Clemson University, Clemson, South Carolina

The College of Engineering, Computing and Applied Sciences at Clemson University (Clemson) is home to School of Computing, which houses the Division of Visual Computing's Digital Production Arts (DPA) Program. Pathways for animators include MFA and MS degrees in Digital Production Arts (MFA DPA, MS DPA).
A Digital Production Arts Minor is jointly offered by the Department of Art in the College of Architecture, Arts and Humanities, and the School of Computing. Launched in 2011 the Minor requires a minimum of 15 credit hours of study.
Digital Production Arts at Clemson University encompasses dozens of disciplines. However, each DPA program pathway has its own learning objectives. The curriculum for the MFA DPA pathway blends computer science and engineering, psychology, graphic communications, art, philosophy, and performing arts. Course examples include Technical Character Animation, Physically Based Animation, Visual Foundations of Digital Production, 3D Modeling and Animation, and Special Effects compositing.
The 60 credit hour MFA DPA program at Clemson is the terminal degree in the field. Graduates are prepared for a range of roles in the film and animation, video, electronic gaming, and visual effects industries. Graduates have gone on to land positions at DreamWorks, Electronic Arts, Industrial Light & Magic (ILM), ReelFX, Sony Pictures Imageworks, Pixar, and Walt Disney Animation Studios.
The MS DPA was established in 2017. The program focuses on the technical and visual effects aspects of film production, games, and commercial video. The program includes many of the same animation courses offered in the MFA program, which provides many opportunities for students to develop their animation skills. Other course highlights include Software Construction, Advanced Computer Graphics, Human and Computer Interaction (HCI), 2D Game Engine Design, and Virtual Reality. Six required electives allow students to explore areas such as improvisation, scene painting, audio engineering, visual narrative, photography, and drawing, to name a few.
In addition to technical roles in the animation industry, graduates of the Clemson University MS DPA Program can pursue positions such as Technical Director, 3D Graphics Programmer, Tool Builder, and Software Engineer, and VR Developer in the broad entertainment industry.
Clemson University began as Clemson Agricultural College in 1893. The school serves a population of 26,400 students enrolled in more than 200 degree programs. An additional 90+ minors are available. Clemson University is accredited by the Southern Association of Colleges and Schools Commission on Colleges (SACSCOC).
2. University of South Carolina, Columbia, South Carolina

The School of Visual Art and Design (SVAD) at University of South Carolina (UofSC) offers BA and MA degrees in Media Arts. The programs are designed for students seeking careers in animation, filmmaking, screenwriting, game design, among others. An 18 credit Minor in Media Arts is also available as well as an accelerated program that allows students with 90 credits and a minimum 3.4 GPA to take 12 credits that can be applied to the MA in Media Arts.
A major component of Media Arts at SVAD is the internship program. During the junior and senior years, students have the opportunity to intern with some of the nation's top media companies and studios. Students also have the opportunity to create a focus area such as animation, games, or cinematography.
Students in all areas will take courses with titles such as The Art and Business of Manga and Anime, Comedy, Hong Kong Action Cinema, Tarantino, Advanced Game Design, Documentary Production, TV Writing, Narrative Production, Advanced Animation, and Advanced Game Design.
By graduation, Media Arts students will have mastered lighting, directing, screenwriting, TV pilot design, manga writing, sound recording, and motion capture.
University of South Carolina Media Arts alumni work at Showtime, Nickelodeon, Marvel, Turner Studios, HBO Films, Amazon Studios, Blizzard, NBC, IBM, and Netflix, among others.
Established in 1801 as South Carolina College, the University of South Carolina is one of the nation's oldest public universities. The school offers more than 300 areas of study to a population of nearly 35,400 students. Programs are UofSC are housed in 16 colleges and schools. University of South Carolina is accredited by the Southern Association of Colleges and Schools Commission on Colleges (SACSCOC).