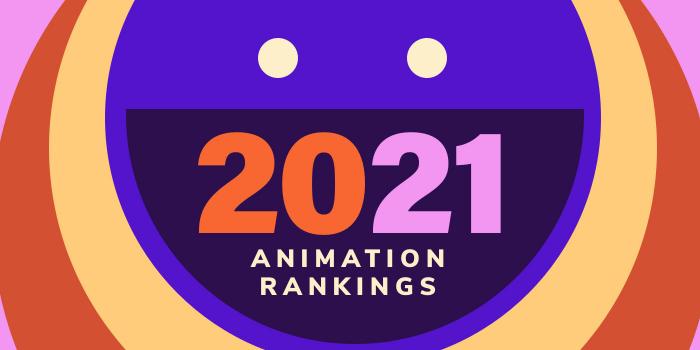 What are the top animation school programs in Tennessee for 2021?
Top Animation School Programs in Tennessee - 2021 College Rankings

| Ranking | School | City |
| --- | --- | --- |
| 1 | East Tennessee State University | Johnson City |
| 2 | Middle Tennessee State University | Murfreesboro |
| 3 | Lipscomb University | Nashville |
| 4 | Southern Adventist University | Collegedale |
Our 2021 ranking -our tenth annual- of the top animation school programs in Tennessee. For an explanation of the ranking criteria, click here.
1. East Tennessee State University, Johnson City, Tennessee

Founded in 1911 as East Tennessee State Normal School, East Tennessee State University (ETSU) serves more than 14,500 undergraduate, graduate and professional students. The school offers more than 350 programs across 11 colleges and schools. Part of the College of Business and Technology, the Department of Engineering Technology, Surveying, and Digital Media offers a BS in Digital Media (BS DIGM) with a Concentration in Digital Animation, a DIGM Minor, and a New Media Studio MA.
Per the school, Digital Animation "gives students the background necessary to animate in any media/software with strong skills in one of several specialty areas of animation, such as character animation and special effects animation." Course highlights for the program include Acting I, Animation Fundamentals Character Animation Laboratory, Motion Tools, Technical Direction for Animation, Interactive Design, Raster-Based Imaging Laboratory, 3D Effects Animation, 3D Lighting & Rendering, and Special Topics in Digital Media.
The MA Program covers 3D Animation, Gaming, Motion Capture, Visualization, Video and Special Effects, Digital Illustration, and Graphic Design. The DIGM Minor offers courses such as Animation Fundamentals, 3D Animation, Fundamentals of Character Animation, Effects Animation and Lab, 3D Model Design, Motion Tools, and Interactive Development. 
Graduates of the Animation Programs at ETSU are prepared for careers in 3D animation, 2D animation, motion graphics, character animation, technical direction, and many others. 
2. Middle Tennessee State University, Murfreesboro, Tennessee

Middle Tennessee State University (MTSU) opened on September 11, 1911 as one of three state normal schools for teacher training. The school serves nearly 22,000 students enrolled in more than 300 undergraduate and graduate degrees of study in diverse disciplines that prepare students for high-demand careers.
Programs are offered more than a dozen colleges and schools. The College of Media and Entertainment at MTSU houses the Department of Media Arts, which offers a BS in Animation and a 15 credit hour Minor in Animation. The School of Journalism offers an MS in Media and Communication.
Per the Department, "the Animation major is designed for those who wish to work professionally in animation and/or imaging, including character animation, video games, motion graphics, visual effects, simulation and visualization, and image manipulation. This program blends theoretical and hands-on approaches to traditional and digital animation. Students are encouraged to complete their education with internships in professional settings." This 120 credit hour program requires a Minor in Art.
Students in the MS program (both the thesis and non-thesis option) may choose six hours of approved electives in Animation. Specializations for the program include Advertising, Health Communication, International Communication, Journalism, Management, Media Law, Public Relations, and Traditional/New Media.
Assistantships are available for MS students, as well as awards, fellowships, and other financial support.
The Animation Programs at MTSU prepare students for careers in character animation, motion graphics, visual effects, and many others. Students are prepared to create animated and feature films, as well as content for documentary films, educational videos, and television.
3. Lipscomb University, Nashville, Tennessee

Lipscomb University was founded in 1891 as the Nashville Bible School. Located in the heart of Nashville, this Christian liberal arts institution serves 4,595 students enrolled in over 176 undergraduate majors and minors, 60 master's degree programs, and three doctoral degree programs in 10 colleges.
The George Shinn College of Entertainment & The Arts houses the animation program and it is the only school in the world to have two former Disney supervising animators as instructors—Tom Bancroft and John Pomeroy. Within the Shinn College is the Department of Visual Arts and the BA, BFA, and Minor in Animation programs.
Students in all programs will become experts in Maya—the industry standard in computer graphics and CGI effects. They also have the option of taking on opportunities in Los Angeles, the department's LA internship program, as well as a yearly trip to work at an animation studio there. Course highlights for the program include 2D Character Animation, Action Analysis, CG Modeling and Lighting, Computer Animation I-IV, Concept Development, and Storyboarding for Animation.
Students in both degree programs will complete an Animation Capstone and students in the Minor program will complete 18 credit hours of study. Graduates of the Animation Programs at Lipscomb University go on to become 2D and 3D Animators, Computer Animators, Storyboard Artists, and more.
4. Southern Adventist University, Collegedale, Tennessee

Southern Adventist University was founded in 1892 as Graysville Academy. The school serves 2,390 students enrolled in more than 90 academic programs in 20 schools and departments. The School of Visual Arts and Design offers a BFA in Animation, with emphases in Character Animation, Effects Animation, and Motion Design.
The Animation Program is designed for students "who will aggressively pursue a career in computer animation," says the school. In the Character Animation concentration, "animators will develop advanced skills in animation performance, movement, story development, and acting." The Effects Animation concentration focuses on 3D design, character setup, motion graphics, visual effects animation, compositing, and rendering techniques and Motion Design focuses on commercial motion graphics.
Students in all concentrations are taught by professors who have worked at top studios, such as Disney Animation and Industrial Light and Magic. Other program highlights include the "largest and most up-to-date facilities and technologies in the denomination, equipped with state-of-the-art animation, graphic design, film, and fine art studios." The schools renovated John C. Williams Gallery of Art regularly exhibits the work of professional artists and students.
Graduates of the Animation Programs at Southern Adventist University are prepared to seek job titles such as 3D Modeler, Animator, Story/Previs Artist, Technical Director, Visual Effects Artist, and many others. Recent animation graduates are employed in the following positions: Animation Supervisor at Sony, Game Designer at Pretty Simple, Character Technical Director for Pendulum Studios, Dream Works, and Walt Disney Feature Animation, Effects Technical Director for Walt Disney Animation Studios and Nickelodeon, Motion Designer for Three Angels Broadcasting Network (3ABN), and Storyboard Artist.