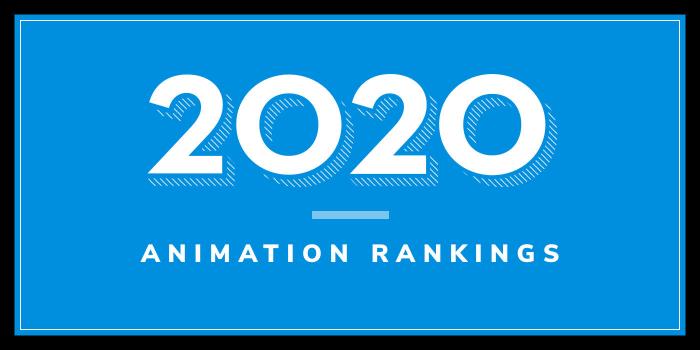 What is the top animation school programs in Texas for 2020?
Top Animation School Programs in Texas - 2020 College Rankings

| Ranking | School | City |
| --- | --- | --- |
| 1 | Texas A&M University | College Station |
| 2 | University of Texas at Dallas | Dallas |
| 3 | Sam Houston State University | Huntsville |
| 4 | University of the Incarnate Word | San Antonio |
Our 2020 ranking of the top animation school programs in Texas. For an explanation of the ranking criteria, click here.
1. Texas A&M University, College Station, Texas

Established in 1876, Texas A&M University (TAMU) is the state's first public institution of higher learning. The school serves 69,465 students enrolled in nearly 400 degree programs across 16 colleges and schools. The College of Architecture's Department of Visualization, which broadly defines animation within "Visualization," offers several programs for aspiring animators. Options include BS, MS, and MFA degrees in Visualization.
The BS in Visualization is a 120 credit hour studio-based program that includes elements of traditional art, programming, history, theory and digital media. The MFA in Visualization is a 60 credit hour program that the school says is designed for students "seeking a computing technology-infused terminal degree in the visual arts applicable to employment in digital media fields, working as a contemporary artist, and teaching in post-secondary digital arts programs." This non-thesis degree program requires "a satisfactory presentation of a body of work by the candidate" and "a written document addressing issues pertinent to the final study.
The MS in Visualization requires a minimum of 48 credit hours of study to graduate. The curriculum for the program is designed to "develop new understanding through research and creativity." Students in this master's program will pursue a thesis option.
Visualization course highlights include Drawing for Visualization, Graphic Design, Color Theory, Visualization Technology, Programming, Visualization Studio, Digital Painting, and Visual and Performing Arts. The interdisciplinary Visualization programs offered in the College of Architecture prepare students to work in animation, technical animation, illustration, and many other related areas.
Visualization graduates, or "Vizzers," can be found working as creative talent for Hollywood's leading animation and special effects studios including Pixar, Blue Sky, Walt Disney Animation Studios, Industrial Light and Magic, DreamWorks Animation, Rhythm & Hues Studios and Reel FX.
2. University of Texas at Dallas, Dallas, Texas

The University of Texas-Dallas (UT Dallas) was established as a member of the University of Texas System in 1969. The school serves 28,755 students enrolled in 130 academic programs across seven schools. The School of Arts, Technology, and Emerging Communication (ATEC) offers a variety of interdisciplinary programs for aspiring animators including a BA in Arts, Technology, and Emerging Communication with an Animation Pathway, (BA ATEC), an MA in Arts and Technology (MA ATEC), an MFA in Arts, Technology, and Emerging Communication (MFA ATEC) with an Animation Pathway, and a PhD in Arts, Technology, and Emerging Communication (PhD ATEC).
The ATEC curriculum "provides exposure to arts, science, technology, history, design, criticism, new knowledge creation, and complex understandings," says the school. Undergraduate students "acquire foundational skills in media studies, cultural theory, computer programming, and creative production." Master's degree students "deepen their expertise in an area and develop understanding in adjacent topics." Students in the doctoral program "demonstrate mastery in methods of research, analysis, and creative practice, informed by history, theory, and aesthetics."
The Animation Pathway "blends creative storytelling with technology to encourage experimentation in form, content, and medium and emphasizes 3D animation, which includes various artistic and technical disciplines such as modeling and texturing, character rigging, lighting and composition, computer programming and scripting, as well as character movement and acting."
ATEC students have the opportunity to take a total of 15 credit hours/five courses in Animation, Design, Storytelling, and Games, to name a few. Courses such as Topics in Animation, Topics in ATEC, and Topics in Game Development are also available. Other program highlights include seminars and lectures, project and portfolio-based exercises, and applied and experimental research.
In addition to careers in animation and other areas of entertainment, students will learn skills that will prepare them for new and emerging fields such as medical and scientific visualization.
3. Sam Houston State University, Huntsville, Texas

Established in 1879 as Sam Houston Normal Institute or School, Sam Houston State University (SHSU) serves 21,115 students, making it the twelfth largest university in Texas. The school offers more than 80 bachelor's degree programs, more than 50 master's degree programs, and six doctoral programs across seven colleges and schools. The College of Fine Arts and Mass Communication is home to the Department of Art, which offers a BFA in Computer Animation.
One of the most popular programs in the Department of Art, the Computer Animation program offers a highly collaborative experience in 2D and 3D animated storytelling to a diverse student body. Students in the program take courses such as 2D Animation, 3D Computer Animation, Character Animation, 3D Animation for Interactive Games, 3D Modeling, the History of Animation, and Pre-Visualization.
In addition, all art majors will spend a semester in the W.A.S.H. (Workshop in Art Studio and History) program, which emphasizes contemporary and collaborative art practices. Graduates of the program are prepared to pursue careers in animation and film, game production, fine art, video production, and advertising.
4. University of the Incarnate Word, San Antonio, Texas

Founded in 1881, University of the Incarnate Word (UIW) serves nearly 10,400 students enrolled in more than 90 undergraduate majors, minors, and concentrations. The school, which houses 11 colleges and schools, also offers 20 graduate and doctoral programs. The College of Humanities, Arts and Social Sciences houses the School of Media & Design, which offers a BFA in 3D Animation and Game Design with a Specialization in Modeling or Animation.
Program highlights include faculty who are in contact with all corners of the 3D Animation and Game industry and visits from more than 15 professionals from the game and film industry each year—a level of industry experience few students get at any other school. Incoming Freshmen take a core of four courses: Hard Surface Modeling, Organic Modeling, Principles of Animation, and Game Engines to find where their interests and superpowers lie. The next three years are focused on getting each student the best demo reel possible in their specialization area.
The school says that a nurturing environment combined with a challenging curriculum prepares students for a career in career in game art, game design, film and game animation and 3D production. Graduates have held positions at companies such as BioWare, Weta Digital, Naughty Dog, Infinity Ward, Sony, the Los Alamos National Laboratory, and Booz Allen Hamilton in San Antonio, Texas.