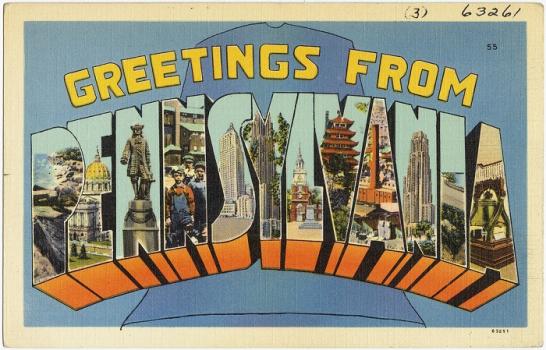 Top Game Design & Development Programs in Pennsylvania

| School | City |
| --- | --- |
| Temple University | Philadelphia |
| Drexel University | Philadelphia |
| The University of the Arts | Philadelphia |
| Carnegie Mellon University | Pittsburgh |
| Penn State University | University Park |
| Messiah College | Grantham |
The gaming industry is one of the most profitable industries in the world. In 2012 alone, the industry is expected to generate more than $68 billion in business. Employment is on the rise as well with a three to six percent increase between now and 2020.  Other reports suggest an even greater increase between 2012 and 2018. The gaming industry employs more than 200,000 game designers and thousands of animators, cover artists, developers, programmers, illustrators, testers, and more.
In addition to positive changes in employment and profitability in the gaming industry, the face of the average gamer has changed. Would you be surprised to learn that the average age of today's gamer is 32, not 16? Did you also know that 2 out of every 5 gamers are female? Even more amazing is, a whopping 65 percent of U.S. households play video games. This figure is expected to continue growing, as advances in technology lead to games that are more realistic, more challenging, and most of all, more fun!
Because the gaming industry has grown at such a rapid pace, the demand for innovative, upper-echelon game designers & developers is higher than ever before. Fortunately, many top-tier colleges and universities are doing their part to help gaming companies meet the demand. This means, top programs can be found in just about every state. In the Pennsylvania, several top-tier schools offer outstanding game design & development programs. Not surprisingly, prestigious schools such as Carnegie Mellon and Penn State are at the top of the list.
Continue reading to find out more about Pennsylvania's top game design & development school programs and what they have to offer. Please note that the schools listed below are in order from largest to smallest student population.
Top Game Design & Development School Programs Pennsylvania - Major Cities  
Philadelphia
Temple University
Student Population: 27,702
Backdrop: Urban, 330-acre campus
Degrees Offered: B. F. A. Graphic and Interactive Design; M. F. A. Graphic and Interactive Design
Drexel University
Student Population: 15,047
Backdrop: Urban 40-acre campus
Degrees Offered: B. S. Animation and Visual Effects, Game Art and Production, Graphic Design, Web Development and Interaction Design; M. S. Digital Media
The University of the Arts
Student Population: 2,117
Backdrop: Urban, 18-acre campus
Degrees Offered: B. F. A. Animation, Graphic Design, Illustration, Multimedia with Concentration in Interactive Design or Motion Design
Pittsburgh
Carnegie Mellon University
Student Population: 6,178
Backdrop: Urban. 144-acre campus
Degrees Offered: B. F. A. with Concentration in Electronic and Time-Based Media, Bachelor of Computer Science and Art (combined program), B. F. A. Communication Design; Masters of Entertainment Technology
Top Game Design & Development School Programs Pennsylvania - Other Cities and Towns
University Park
The Pennsylvania State University (Penn State)
Student Population: 38,954
Backdrop: Small-town, 8,556-acre campus, easy access to Harrisburg
Degrees Offered: B. A., B. F. A. Art with Concentration in New Media, B. A. Interactive Arts, B. Des. Graphic Design, Interdisciplinary Digital Studio
Grantham
Messiah College
Student Population: 2,805
Backdrop: Village, 471-acre campus, easy access to Harrisburg
Degrees Offered: B. A. Digital Media with Concentration in Art and Design, Church Media, Digital Video and Story, Mobile Application and Game Design; B. A., B. F. A. Studio Art with Concentration in Design and Digital Media
More Programs to Consider:
Sources
Peterson's, www.petersons.com
Princeton Review, www.princetonreview.com
U.S. News & World Report College Rankings, www.usnews.com/rankings