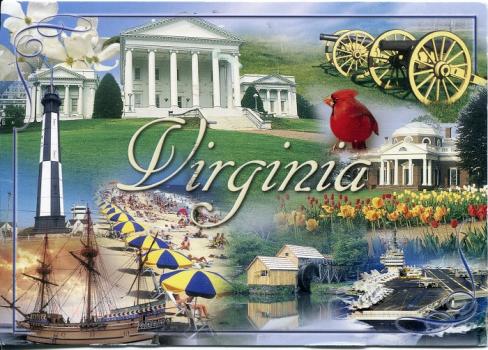 U.S. News & World Report has some good news for Virginia. Many of the state's major colleges and universities made the list of top schools in the nation and a large number of are in the top 50. The U.S. is home to thousands of colleges and universities, so making the top 50 is a major accomplishment. Virginia Tech, University of Virginia, Washington and Lee University, College of William and Mary, and the University of Richmond are just a few lucky winners. These schools earned the title based on factors such as quality of production facilities, competitiveness, program selection, class size, convenience, clubs/organizations, cost, and more.
Virginia, the 12th largest state, is home to an impressive 129 Title IV schools total. It is one of only 16 states with 100+ Title IVs. Many of Virginia's top schools offer excellent programs for aspiring game designers & developers. Programs are offered through the computer engineering, computer science, and/or the art and design schools of each school and degree levels include B.A., B.S., B.F.A., M.F.A., M.A., and M.S.
Continue reading to find out which Virginia schools offer top-tier game design & development programs and where to find them. Please note that the schools listed below are in order from largest to smallest student population.
Top Game Design & Development School Programs Virginia Major Cities
Arlington
Marymount University
Student Population: 2,289
Backdrop: Urban, 21-acre campus
Degrees Offered: B. A. Graphic Design, B. S. Information Technology with Specialization in Interactive Media
Top Game Design & Development School Programs Virginia Other Cities and Towns
Blacksburg
Virginia Polytechnic Institute and State University (Virginia Tech)
Student Population: 23,700
Backdrop: Town, 2,600-acre campus
Degrees Offered: B.S. Computer Science with Media/Creative Computing Track; M.S. Computer Science with Media/Creative Computing Track. This track is intended for students wishing to prepare for entry-level positions in game engineering, animation programming, and media technology or graduate studies in those areas as well as research in entertainment uses of computing and HCI. Built upon the proposed HCI track, this track is an alternative to a graphics track for students excited by applications of computing in entertainment.
Other Degrees Offered: B. F. A. Studio Arts with Concentration in Digital Art, B. F. A. Visual Communication Design; M. F. A. Creative Technologies. Studio Arts majors can choose a concentration from disciplines including animation, ceramics, creative technologies, digital art, drawing, painting, and sculpture. Visual communication and graphic design offers concentrations in 3D animation, creative technologies, visual communication design, graphic design, and modeling.
Fairfax
George Mason University
Student Population: 20,782
Backdrop: Small City, 806-acre campus
Degrees Offered: B. F. A. Computer Game Design; B. A., B. F. A. Art and Visual Technology with Concentration in Graphic Design, New Media; M. F. A. Art and Visual Technology with Emphasis in New Media; M. A. Graphic Design
More Programs to Consider:
Sources
Peterson's
Princeton Review
U.S. News & World Report College Rankings