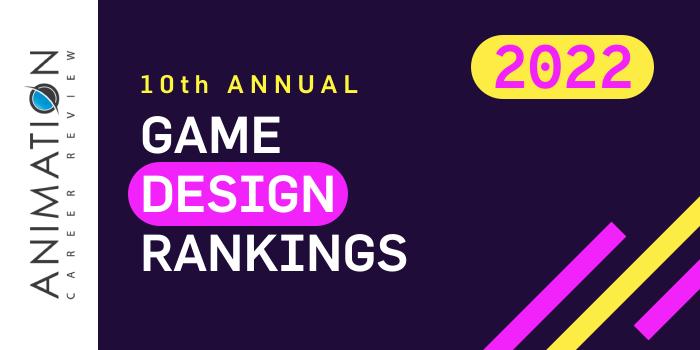 What is the top game design program in Kansas for 2021?
Top Game Design School in Kansas - 2022 College Rankings

| Ranking | School | City |
| --- | --- | --- |
| 1 | Wichita State University | Wichita |
Our 2022 ranking of the top game design school program in Kansas. For an explanation of the ranking criteria, click here.
1. Wichita State University, Wichita, Kansas

The College of Fine Arts at Wichita State University (WSU) is home to the School of Digital Arts, which offers a Bachelor of Applied Arts (BAA) in Media Arts with a Concentration in Game Design. Students in the program will work and learn in the newly launched Shocker Studios—a state-of-the-art production space that houses classrooms, computer labs, and film, recording, motion capture, and design studios.
Students in this 120 credit hour program will complete 54 credit hours in the concentration and an applied learning or research experience to graduate from the program. Course examples include Game Design I-II, Game Technology and Coding I-II, Digital Animation I-II, Props and Character Design, Computer Modeling, Storyboarding, Rigging, Clay Modeling, and Scriptwriting.
Wichita State University has an additional option for designers seeking a computer science degree. The Certificate in Game Design is a 15 credit hour program that can be added to the BS in Computer Science offered in the College of Engineering's School of Computing. Required courses include Game Design I, Game Technology and Coding I, Computer Modeling, and Game Design Concepts. Students can choose Game Design II or Game Technology and Coding II to develop advanced skills in either area. Other course options include Digital Animation I, Figure Drawing for Animators, and Introduction to Life Drawing.
Wichita State University houses the largest cooperative education and internship program in the State of Kansas. Through the program, known as Shocker Career Accelerator, BAA and other WSU students can secure a paid position that will allow them to obtain work experience while earning college credit. After graduation, WSU alumni can participate in workshops, attend career fairs, and meet with job counselors to do mock interviews and assist with their job search.
Wichita State University is accredited by the Higher Learning Commission (HLC) of the North Central Association of Colleges and Schools (NCA). Founded in 1895, WSU is one of six state universities governed by the Kansas Board of Regents. With its affiliate, WSU TECH, Wichita State University serves 19,000 students enrolled in more than 200 areas of study in nine colleges and schools.