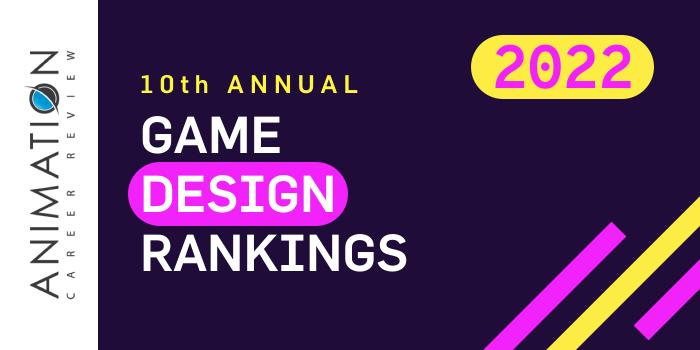 What is the top game design program in Maine for 2022?
Top Game Design School in Maine - 2022 College Rankings

| Ranking | School | City |
| --- | --- | --- |
| 1 | Maine College of Art & Design | Portland |
Our 2022 ranking of the top game design school program in Maine. For an explanation of the ranking criteria, click here.
1. Maine College of Art & Design, Portland, Maine

Maine College of Art & Design (MECA&D) offers a BFA in Animation and Game Art (AG) that provides 24/7 access to production facilities and private (individual) studios. Production facilities include VR workstations, the FabLab collaborative studio space, stop-motion animation workspaces, audio production and mastering studios, and state-of-the art computer labs outfitted with workstations and industry-level programs such as MAYA and Mudbox, Stencyl and Unity Game Engines, ToonBoom Harmony, Adobe CC Premium Suite, (Illustrator, Animate, Photoshop, After Effects, Muse, Audition), and Dragon Stop Motion.
The four-year AG BFA Program begins with two years of foundation preparation coursework. Course examples 2D Game Design, Intermediate Game & Concept Art, Advanced 3D Game Art, 3D Rigging & Animation, Stop Motion and FX, Character Design, and 3D Modeling & Animation. During the third year of the MECA&D BFA Program, students will spend most of their time in the Major Production and Collaborative Productions courses. They will also complete Animation and Game Art Concepts and History.
The final year of the AG BFA consists of elective coursework and the Professional Studio and Capstone Production courses. Students will leave the Maine College of Art & Design AG Program with a professional portfolio of their finest work.
Maine College of Art & Design students and graduates have interned or obtained employment at companies and studios such as Peace Island Games, Chickadee Games, Big Room Studios, Calypso Communications, Mass DiGi, Fort House Studios, Lone Wolf Media, P3 Studio, Space Cow INC, White Dog Arts, Proactive Resource Design, Shoestring Theater, and Digital Mill, among others.
Maine College of Art & Design is accredited by the New England Commission of Higher Education (NECHE) and the National Association of Schools of Art and Design (NASAD). Founded in 1882 as part of the Portland Society of Art, Maine College of Art & Design serves nearly 600 degree-seeking students and 1,500 continuing studies students. Degree programs lead to a BFA, MFA, or MAT. A Graduate Certificate program is also available.