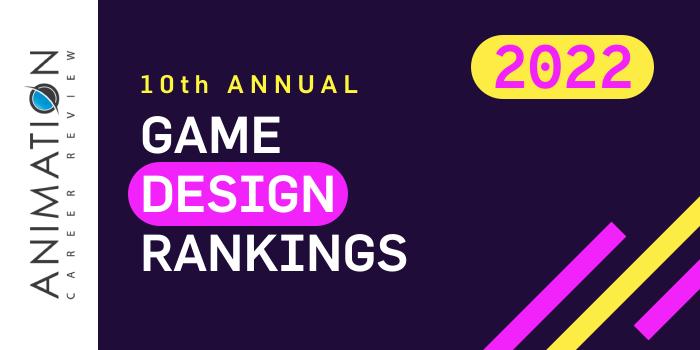 What are the top game design program in Missouri for 2022?
Top Game Design School in Missouri - 2022 College Rankings

| Ranking | School | City |
| --- | --- | --- |
| 1 | Webster University | St. Louis |
Our 2022 ranking of the top game design school programs in Missouri. For an explanation of the ranking criteria, click here.
1. Webster University, St. Louis, Missouri

The Webster University School of Communications houses the Department of Media Arts, which offers a BA in Games and Game Design. The program prepares students for careers in games for entertainment, serious games, virtual reality, and simulation. The major requires 45 credit hours, with an additional nine in electives, which allows students to create a focus area and take courses such as Crowdfunding, Interface Design, Film, Television & Video Production, Computer Programming, Mobile Technology, and Interactive Media.
The Games and Game Design Major consists of courses such as Traditional Video Game Design, Video Game Art, Video Game Production, Video Game Level Design, Games and Society, World Design, Visual Storytelling, Audio Production, and Writing Screenplays for Film.
Games and Game Design BA students will have the option to complete an internship worth three credits or GAME: Senior Overview, also worth three credits. Students will work in teams throughout the program to complete several games projects. All Webster Games BA students will complete the Capstone course, where they will produce a final professional game. In addition to the game, students will leave the BA Program with a polished portfolio of their best work.
Graduates of the Webster University BA in Games and Game Design Program work at major studios such as Activision Blizzard, Insomniac Games, and Riot Games. Recent graduates have landed positions at another Reality Studio (AR and VR apps), FedEx (team-building games design), Pixel Press (mobile games), and Lost Light Games (competitive survival games/mobile).
Webster University is accredited by the Higher Learning Commission (HLC) of the North Central Association of Colleges and Schools (NCA). Founded in 1915 as Loretto College, the school was the first senior Catholic college for women in Missouri and one of the first Catholic women's colleges west of the Mississippi River. Today, Webster University serves a co-ed population of 10,000 students enrolled in more than 160 programs across five colleges and schools housed at the home campus in St. Louis, and more than 50 locations around the world.