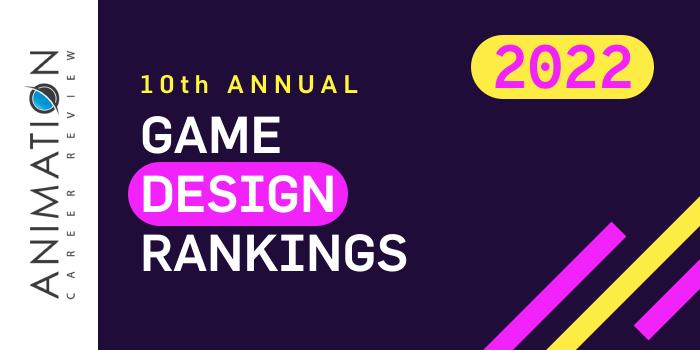 What is the top game design program in Virginia for 2022?
Top Virginia Game Design School - 2022 College Rankings

| Ranking | School | City |
| --- | --- | --- |
| 1 | George Mason University | Fairfax |
Our 2022 ranking of the top game design school program in Virginia. For an explanation of the ranking criteria, click here.
1. George Mason University, Fairfax, Virginia

Founded in 2001, the College of Visual and Performing Arts (CVPA) at George Mason University (GMU) offers more than 1,400 majors across four disciplines: Computer Game Design, Arts Management, Film and Video Studies, and Art and Visual Technology: Dance, Music, and Theater. Game design options include a Minor and BFA and MA degrees in Computer Game Design. An 18 credit-hour Minor in Sport and Computer Game Design is offered jointly by CVPA and the School of Recreation, Health, and Tourism.
All Computer Game Design students have access to the Virginia Serious Game Institute (VSGI). Housed in GMU's Science and Technology Campus, VSGI focuses on job creation, start-ups, and research. In collaboration with government agencies, companies, and non-profit organizations, VSGI develops research projects in areas such as Cyber-Game education, mobile and wearable game technologies, EdTech Game platform development, AR/VR diagnostic and training solutions, and MedSim.
Also part of the VSGI is the Mason Game and Technology Academy (MGTA). Founded in 2013, MGTA operates in partnership with Mason Computer Game Design Program. MGTA provides the opportunity for students to develop skills in game design and programming, artificial intelligence (AI), and Machine learning.
Graduates of the Mason Computer Game Design Program are prepared to seek employment in the commercial, entertainment, serious games, education, and nonprofit sectors.
George Mason University is accredited by the Southern Association of Colleges and Schools Commission on Colleges (SACSCOC). Founded in 1949 as a branch of the University of Virginia, GMU enrolls more than 38,000 students from 50 all states and 130 countries, making it the largest public university in the Commonwealth of Virginia. George Mason University offers 200 degree programs in 11 colleges and schools.