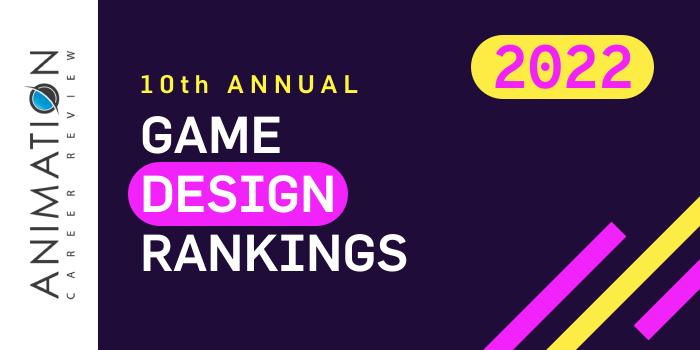 What are the top game design programs in Arizona for 2022?
Top Arizona Game Design Schools - 2022 College Rankings

| Ranking | School | City |
| --- | --- | --- |
| 1 | University of Advancing Technology | Tempe |
| 2 | University of Arizona | Tucson |
Our 2022 ranking of the top game design school programs in Arizona. For an explanation of the ranking criteria, click here.
1. University of Advancing Technology, Tempe, Arizona

University of Advancing Technology (UAT) established UAT Game Design in 1995. At the graduate level, the program offers an MS that allows students to combine four skills-based learning modules to complete their degree. Modules can also be taken independently or as a certificate. Students may create a specialization from electives as well. Sample modules include Game Development, Game Production, Digital Maker, App Development, Technology Startup, and Technology Leadership.
Like all UAT programs, the MS consists of live simulation, mentors, the opportunity to work on tech and community projects solo or with a team, and a mandatory industry internship. Graduate programs are offered on campus or online.
Undergraduate game design programs at University of Advancing Technology include BAs in Game Art and Animation, Game Design, and Virtual Reality, and a BS in Game Programming.
The Game Art and Animation BA trains students to create 2D and 3D art and animation for mobile, PC, console, and virtual reality platforms, and online.  Students in the 120 credit hour Game Design BA will work their way through the entire game production pipeline to create an original game. In addition, students will complete a professional portfolio and the Student Innovation Project. The curriculum for the BS in Programming, also known as the Game Coder Degree, immerses students in coding and programming techniques for all areas of video game programming. Examples include artificial intelligence (AI), C++ programming, game engine architecture, scripting, application programming interfaces (APIs), game play interaction, data handling, Middleware, networking, and DirectX/Open GL development.
BA and BS graduates are prepared to pursue positions such as game designer, game developer, game programmer, mechanical mesh animator, game artist, animator, designer, interface designer, modeler, rigger, or texture artist, character animator or texture artist, and environment artist.
Graduates of UAT Games work for major studios and organizations such as Nickelodeon, the Department of Defense, Intel, Electronic Arts (EA), Microsoft, Blizzard Entertainment, and Google, among others.
University of Advancing Technology is accredited by the Higher Learning Commission (HLC) of the North Central Association of Colleges and Schools (NCA). Founded in 1983 as the CAD Institute, today UAT operates as one of the few 100% STEM-based universities in the U.S. With more than 1,000 students, the University of Advancing Technology offers over 20 technology degrees from cybersecurity and software engineering to digital arts and game studies.
2. University of Arizona, Tucson, Arizona

University of Arizona (UA or UArizona) has a unique degree option for students who would like to establish a career in the emerging field of Games and Behavior. In addition to entertainment, the program explores game design for health and wellness, education and training, and social support. Offered in the College of Social & Behavioral Sciences, the BA in Games and Behavior explores storytelling, audio technologies, multimedia, psychology of play, and of course, game design and development. Two focus areas allow students to specialize in Game Futures or Art of Games.
Course examples for the Game Futures focus include Disruptive technologies, Diversity and Bias in Games, and Data Mining and Discovery. Art of Games course examples include Technology of Sound, Simulation Design and Development for Complex Problem Solving, and Digital Storytelling and Culture. Core courses across focus areas include Gamification in Society, Monetizing Independent Gaming, Ethics in a Digital World, and eSports Industries.
Graduates of the University of Arizona Games and Behavior BA Program are prepared to pursue careers in digital marketing, educational games, medical and simulation games, gamification design consulting, and recreational games, among others.
The College of Social & Behavioral Sciences at UArizona offers two additional programs for game designers in the School of Information (iSchool). Arizona's only iSchool, the School of Information emphasizes multidisciplinary studies in a collaborative, hands-on learning environment. Program options include the BS in Game Design & Development and a 12 credit hour Games and Simulation Certificate. Course examples across both programs include Algorithms for Games, Computing and the Arts, Game Programming, Machine Learning, Advanced Game Development, Artificial Intelligence (AI), and Virtual Reality. Students in all iSchool programs have the opportunity to participate in the internship program and/or study abroad in one of more than 60 countries. The internship program provides a connection to local and national companies such as Octavia Digital Media, Enterprise Technology, and Hydrant.
Graduates of the UA iSchool Games Programs go on to establish careers in game design and development, UI/UX design, digital marketing, and many others. 
University of Arizona is accredited by the by the Higher Learning Commission (HLC) of the North Central Association of Colleges and Schools (NCA). Established in 1885, UA opened with just a few students. Today, University of Arizona serves more than 47,300 students making it one of the state's largest post-secondary institutions. UArizona offers more than 300 undergraduate majors and graduate programs in more than 150 areas of study. Programs are offered in 20 colleges and close to two dozen specialized schools.