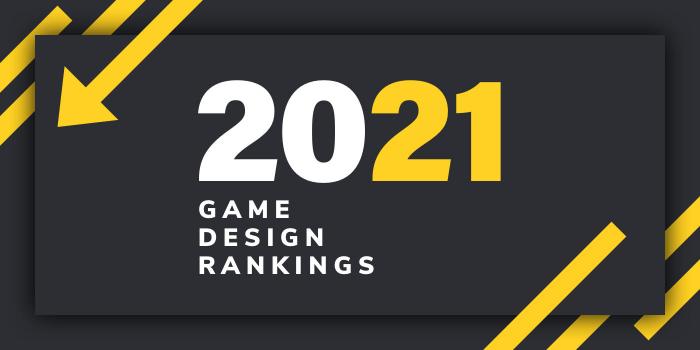 What are the top game design programs in Colorado for 2021?
Top Colorado Game Design Schools - 2021 College Rankings

| Ranking | School | City |
| --- | --- | --- |
| 1 | Rocky Mountain College of Art and Design | Denver |
| 2 | University of Denver | Denver |
| 3 | University of Colorado at Colorado Springs | Colorado Springs |
Our 2021 ranking of the top game design school programs in Colorado. For an explanation of the ranking criteria, click here.
1. Rocky Mountain College of Art and Design, Denver, Colorado

Rocky Mountain School of Art was founded in 1963 by Educator and illustrator Philip J. Steele. Located in the foothills of Colorado, this proprietary institution had a mission to create a "community of creatives" that that would instill in all students a passion for creativity, innovation, and a desire for lifelong learning in the fine and applied arts. Today, the school has a new name—Rocky Mountain College of Art and Design (RMCAD) and it is considered one of the nation's premier art and design institutions.
Serving more than 1,000 students, RMCAD offers 16 degree and certificate programs offered in campus/hybrid and online formats. Among the schools programs is a BFA in Game Art.
The curriculum for this 123 credit hour program "is a merger of technical and artistic coursework that covers the computer, analytical, and technical skills necessary to understand the mechanics of game design," says the school. Students will also be introduced to everything from the different aspects of graphic design to creative and technical writing." Requirements for the 123 credit hour program include 16 Art History credits, 30 Liberal Arts credits, 24 Foundations credits, 48 Core credits, and six Studio Elective credits.
Course highlights include 3D Computer Animation Motion Studies, 3D Modeling, Business Ethics & Copyrights, Character Rigging + Animation, Digital Painting for Film + Games, Game Animation + Motion Capture, Game Creation Fundamentals, Game Particles + Effects, Level Design, Lighting & Texture, and Visual Storytelling. Other program highlights include a collaborative environment that allows students to interact with students from different programs, professors working in the field, and small class sizes.  
The BFA in Game Art prepares graduates for careers such as 3D Character Modeler, Concept Artist, Game Designer, Interactive Media Designer, Motion Graphics Designer, and Rigger Animator, to name a few.
2. University of Denver, Denver, Colorado

University of Denver (DU) was founded in 1864 as the Colorado Seminary, just six years after the founding of Denver City in what was then the Colorado Territory. Today, the school serves 12,000 students enrolled in more than 200 programs in 10 colleges and schools. The Daniel Felix Ritchie School of Engineering and Computer Science houses the game design program. The School also offers Computer Science degrees that allow students to specialize in just about any area.
Leading to a BA or BS, the Game Development program is a joint effort between Art, Computer Science, and Emergent Digital Practices, each with specific requirements. For example, the BA requires a double major—one in Game Development and one in Digital Media Studies, Electronic Media Art Design or Studio Art—and it is "designed to allow students to bridge the gap between game programming and art, allowing the broadest range of opportunities throughout the field as developers, designers and artists," says the school. Students receive "intensive instruction in computer science, graphics and programming skills in order to develop the technical know-how to make [their] ideas real."
The BA requires "more courses in the allied art fields than the BS, and is balanced by having fewer required Math and Computer Science courses." Graduates of this program will be able to study and work as a developer, game designer, and artist.
The BS requires a Minor in Mathematics and a second art-related Minor. A cognate of five approved classes from Art and Emergent Digital Practices is also required. A heavy focus is placed in on developing computer science and programming skills, while building a strong foundation in the artistic, critical, and design elements of games. Students will have the option to "focus either on the appreciation, understanding and production of art, or on the critical, technical and design elements of digital media."
Students in both programs have access to study abroad and travel opportunities, as well as internships and cooperative education opportunities.
Graduates of both programs will be prepared to seek positions in game development and "effectively collaborate with artists and others throughout the development process."
3. University of Colorado at Colorado Springs, Colorado Springs, Colorado

University of Colorado at Colorado Springs (UCCS) was founded in 1965. The school serves more than 12,000 students enrolled in 53 undergraduate degree options, 24 master's degrees, and eight doctoral programs housed in six UCCS colleges and schools.
The College of Engineering and Applied Science offers a Bachelor of Innovation (BI) in Game Design and Development (GDD) and a BA in Computer Science (BACS) with a Game Development Track. An interdisciplinary MS in Computer Science - Games and Media Integration is available that "gives students a firm foundation in pursuing research and development in the area of games, animation and movie making, VR/HCI, complex systems, and wearable computing," says the school.
Graduates of the program will be able to design and create games, implement game and media integration products for the industry, and deploy game, animation, film, and wearable computing products. 
The interdisciplinary BI degree "combines a core of engineering with a core of innovation to produce graduates that exhibit technical depth, business experience, teamwork, and innovation skills. The main focus of the BI in GDD program is to "is to prepare students to form their own indie game development companies."
Students will begin the program with the basics of game design and development. Students will have the flexibility to pursue their special interests through concentration courses and business and communications will be explored. Course highlights for the program include Advanced Data Structures,  AI for Games, Commercial Game Development Practicum, Fundamental Game Design Concepts, Game Design for Diverse Populations, Introduction to Game Development, Introductory Programming for Game Developers, OO Analysis, Design, and Implementation, and Team-Based Game Production.
The BACS degree is "designed to provide foundations for immediate entry into a career field or a basis" for students to continue their education with a graduate degree. The degree offers "maximum flexibility in general electives, which allows the degree to be customized to a variety of student needs." Students in the Game Development Track will develop skills in game design, game development, and game theory, including game testing and deployment, user interfaces, and graphics for application in many industry fields. Course highlights include Game Development, Design and Analysis of Algorithms, and Python Programming.
BI and BACS graduates have been part of commercial games, some have found positions at game design companies, while others have started their own studios.