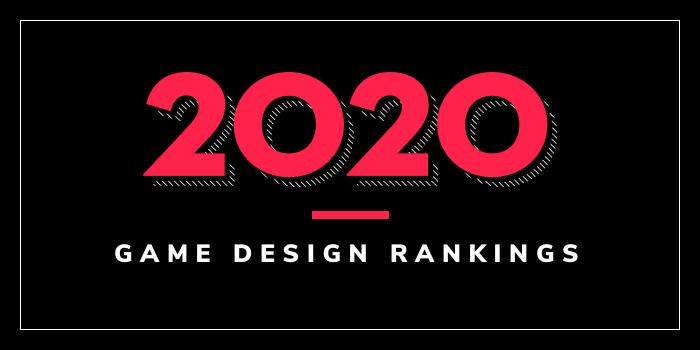 What are the top game design programs in Connecticut for 2020?
Top Connecticut Game Design Schools - 2020 College Rankings

| Ranking | School | City |
| --- | --- | --- |
| 1 | Quinnipiac University | Hamden |
| 2 | University of Connecticut | Storrs |
| 3 | Sacred Heart University | Fairfield |
Our 2020 ranking of the top game design school programs in Connecticut. For an explanation of the ranking criteria, click here.
1. Quinnipiac University, Hamden, Connecticut

Founded in 1929 as the Connecticut College of Commerce, Quinnipiac University serves an estimated 10,000 students from 45 states and 53 countries, enrolled in more than 110 programs in the College of Arts and Sciences and eight professional schools across campuses in Hamden and North Haven, Connecticut. Quinnipiac has several programs for aspiring game designers offered through the College of Arts and Sciences.  Options include a BA and a Minor in Game Design and Development, and a BA in Computer Science.
The Game Design and Development program has two Tracks: Game Design or Game Art. The Game Design Track focuses on building, designing and programming games. In the Game Art Track, students create game features, such as characters, props, architecture and levels.
Besides two in-demand Tracks, students have access to the Game Lab, where designers come together in interdisciplinary teams to build game prototypes. They may also participate in the QU in LA program, where students spend a semester interning at California companies such as Electronic Arts, Blizzard or Facebook. The Center for Game Development (CGD) is another unique option that the school says supports the continued development of select student and faculty games by providing financial support and resources during the summer and fosters a shared and continuing culture of technological know-how and innovation.
The school says that the BA in Computer Science degree takes a more holistic, interprofessional approach to the application of computer science. Students will learn the same fundamental concepts and techniques, but also how to apply them to other subject areas, such as game design, graphic design, business, and biology. The degree is designed to be flexible, allowing students to complete an additional major or minor.
2. University of Connecticut, Storrs, Connecticut

The University of Connecticut was founded in 1881 by brothers Charles and Augustus Storrs under the name Storrs Agricultural School. At the time, SAS was a two-year vocational school, which eventually became Storrs Agricultural College, and began officially admitting women. Today, UConn serves just over 32,250 students enrolled in 116 majors, 17 graduate degrees, 88 research and professional practice fields of study, and six professional degree programs through 14 colleges and schools.
The School of Fine Arts at University of Connecticut (UConn) houses the Digital Media and Design Department, which offers five programs for aspiring game designers. Pathways include BA and BFA degrees in Digital Media and Design with a Concentration in Digital Game Design, MA and MFA degrees in Digital Media & Design: Game Design, and an Online Digital Media Graduate Certificate.
Students in all programs are required to take the foundation curriculum, which consists of Digital Foundation, Animation Lab, Fundamentals of Web Design, Digital Culture, Motion Graphics I, Critical Perspectives of Digital Media, Student Agency (2 semesters), and Design Lab. Game design course highlights include Intro to Digital Game Design, Virtual Worlds & Simulations, Stories in Video Games, Advanced Digital Game Design & Development, Game System Design, Multiplayer Game Development, Disruptive Technologies, and Advanced Game Scripting.
Advanced coursework covers Instructional Game Design, Game-Based Teaching and Learning, Emerging Interactive Interfaces/Techniques, Human-Computer Interaction, and Psychological Principles for Improved Design, Motivation, Education, and Character Design. Current research areas include Game-Based Teaching and Learning, Virtual Reality and Augmented Reality Apps, Interactive Exhibits, Academic Entrepreneurship and Innovation, to name few.
Besides a variety of course offerings and research areas, the programs highlight internship opportunities at places such as Disney, Boston Interactive, and Rocket Software and participation in DMD Club, After Effects Club, and Video Game Club. Game graduates are prepared to seek positions such as 3D Character Artist, Technical Artist, Gameplay Programmer, Game Designer, User Experience Designer, Producer, VFX Artist, Cinematic Designer, Entrepreneur, Instructional Designer, and many others.
3. Sacred Heart University, Fairfield, Connecticut

Founded in 1963, Sacred Heart University (SHU) is the second-largest Catholic university in New England. The school serves 5,130 full-time undergraduate students, 844 part-time undergraduate students and 2,984 graduate students from 48 states, DC, two U.S. territories and more than 40 countries. Total enrollment is nearly 9,000.
SHU offers more than 70 academic programs, through five colleges and two schools. The School of Computing at Sacred Heart University (SHU) offers a BS in Game Design and Development, along with both undergraduate and graduate Certificates in Computer Gaming Design & Development. The game programs are designed for students who wish to design and develop games for entertainment, simulation, and training.
The BS program begins with a "foundation in programming languages, problem solving techniques, and computer ethics," says the school. Students will then "dig into everything necessary for great game design and development." The program teaches the "game creation process, game play theory, fundamentals in computer graphics, components of animation, and how to thrive as part of a multi-disciplinary team."
Course highlights include 3D Object Creation, Advanced Computer Gaming, OOP with C# and Games, Advanced Scripting Concepts, Building Computer Games, Computer Ethics, and Photoshop and Illustrator.
Other program highlights include a year-long senior project based on research and applications, access to the Gaming Club and Cybersecurity Club, and internship opportunities at places such as Microsoft, IBM, and NBC. Study abroad experiences are also available.
Graduates of the program are prepared to seek positions such as Game Designer, Programmer, Computer Animator, Professional Tester, and many others.