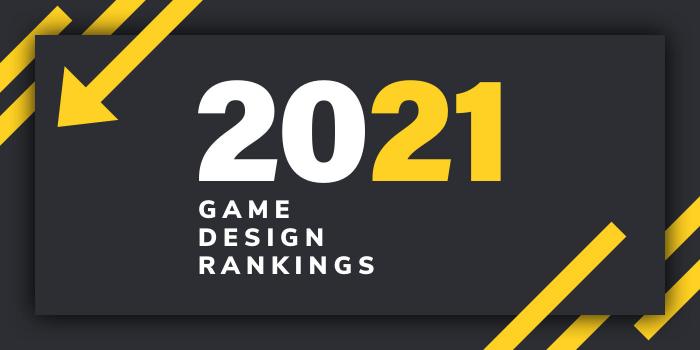 What is the top game design program in DC for 2021?
Top Washington DC Game Design Schools and Colleges - 2021 College Rankings

| Ranking | School | City |
| --- | --- | --- |
| 1 | American University | DC |
Our 2021 ranking of the top game design school program in the District of Columbia. For an explanation of the ranking criteria, click here.
1. American University, Washington, DC

American University (AU) was founded in 1893. The school serves more than 14,000 undergraduate, graduate, and law students enrolled in 79 bachelor's, 89 master's, and 11 doctoral degrees, plus the Washington College of Law's JD, MLS, LLM, and SJD programs. Additionally, AU students have the opportunity to create individualized interdisciplinary programs at the bachelor's level and more than 20 online master's degrees and graduate certificates are available. Programs are offered in eight colleges and schools.
For aspiring game designers, AU offers an MA and a Certificate in Game Design, an MFA in Games and Interactive Media, an MFA in Film and Electronic Media with a Concentration in Games and Interactivity, and an MS in Computer Science with a Game and Computational Media Track.
The MA and 15 credit hour Certificate in Game Design are offered jointly by the School of Communication (SOC) and the College of Arts and Sciences (CAS). The school says that the MA in Game Design is the only program of its kind in the U.S. The 36 credit hour program focuses on "game design and game engagement mechanics intended to influence non-game contexts and challenges," says the school. "Beyond traditional game design and development, students learn to tailor play design for distinct education purposes."
Course highlights for the program include 3D Animation, 3D Modeling for Games, 3D Static Modeling, Advanced Game Development, Digital Art Tools and Techniques, Game Design & Art Pipeline Production, Game Research Methods, Making Meaningful Games, and Web and Mobile Development.
The MFAs in Games and Interactive Media and Film and Electronic Media are offered in the SOC and the MS in Computer Science is offered in the CAS – Department of Computer Science.
Students in all programs have access to the AU Game Lab, which serves as a hub for experiential education, persuasive play research, and innovative production in the fields of games for change and purposeful play. Students in all programs will also get real-world experience by working on projects with the Game Studio, and with clients such as Educational Testing Service (ETS), the National Institute of Mental Health (NIMH), Smithsonian American Art Museum (SAAM), and WAMU 88.5. 
AU Game Design, Games and Interactive Media, and Games and Computational Media Track students will have opportunities to "connect through renowned DC-held events, such as Indie Arcade at the Smithsonian Museum, Global Game Jam, MAGfest, Games+, and more."