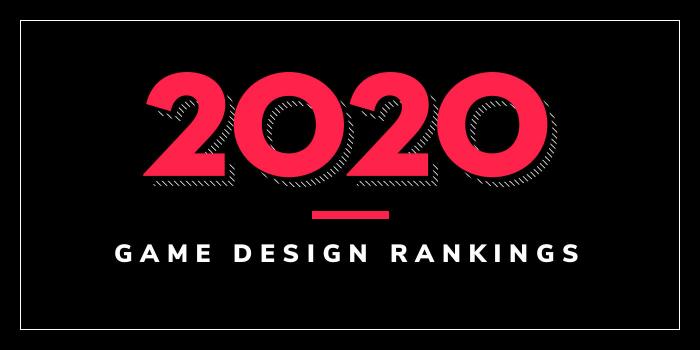 What are the top game design programs in Georgia for 2020?
Top Georgia Game Design Schools - 2020 College Rankings

| Ranking | School | City |
| --- | --- | --- |
| 1 | Savannah College of Art and Design | Savannah |
| 2 | Georgia Institute of Technology | Atlanta |
| 3 | Kennesaw State University | Kennesaw |
| 4 | Georgia Southern University | Statesboro |
Our 2020 ranking of the top game design school programs in Georgia. For an explanation of the ranking criteria, click here.
1. Savannah College of Art and Design, Savannah, Georgia

Savannah College of Art and Design (SCAD) was founded in 1978. With campuses in Savannah, Atlanta, Hong Kong, and Lacoste, France, the school serves more than 14,000 students from all 50 states and more than 100 countries. Offering more degree programs and specializations than any other art and design university, SCAD houses the School of Digital Media, which offers a BA with a Concentration in Interactive Design and BFA, MA and MFA degrees in Interactive Design and Game Development (IDGD). Minors in Concept Art for Games, Concept Design for Animation and Games, Games UX, Interactive Design and Game Development, and Mobile and Interactive Design are also available.
The 180 credit hour BA is available at the Savannah, Atlanta, eLearning campuses.  This program requires 45 credit hours in the concentration including courses such as Digital Design Aesthetics, Core Principles: Programming, Introduction to Game Design, Core Principles: Interactive Design and Typography I: Anatomy, Form and Space.
The 180 credit hour BFA is offered in Savannah, Atlanta, and Hong Kong. The program requires 75 credits in the major including courses such as Interactive Design and Game Development Studio I & II, Interactive Design and Game Development Postproduction, and Programming. Students in the BFA program will choose between two concentrations: Game Development and Interactive Design and Physical Computing. Sample courses include Game Tech, Game Art, User-Centered Design, and Visual Design for Interactive Media.
Offered at the Savannah and Hong Kong campuses, the MA consists of 45 credit hours of study including courses such as Contemporary Art, Interactive Web Design, and Collaboration. Students in this program will complete an Interactive Design and Game Development MA Final Project.
The MFA program consists of 45 credit hours of study including courses such as Environment for Games, Character Development, Scripting for Interactivity, and Game Design Documentation. Students will also take Thesis Studio I & II, and they will complete a Graduate Internship. The MFA program is offered at the Hong Kong and Savannah campuses and through eLearning.
At SCAD, professionals visit with students every quarter, interviewing for positions and reviewing portfolios. Recent visitors include representatives from Zynga, Blizzard Entertainment, Electronic Arts, Crystal Dynamics and Activision. Graduates have been recruited by Epic Games, Sucker Punch Productions, Firaxis Games, and many others.
2. Georgia Institute of Technology, Atlanta, Georgia

Georgia Institute of Technology (GeorgiaTech) was founded in 1885. The school opened for classes October 8, 1888, with just 129 students enrolled in a BS in Mechanical Engineering program. Today, GeorgiaTech serves more than 25,000 undergraduate and graduate students enrolled in over 80 degree programs and 50-plus minors in six colleges and 28 schools.
Degrees are offered through the colleges of Design, Computing, Engineering, Sciences, the Scheller College of Business, and the Ivan Allen College of Liberal Arts. Programs for aspiring game designers are available through GeorgiaTech's College of Computing.
Degree options include a BS in Computational Media (BSCM) with a Games Studies or Interaction Focus, an MS degree in Digital Media (formerly Information Design and Technology), an MS in Digital Media – HCI, and a PhD in Digital Media. A BS/MS in Computational Media/Digital Media and an Accelerated 5-Year Bachelor's/Master's are also available. In addition to the College of Computing, the BSCM - Game Studies Focus is supported by the School of Literature Communication and Culture within the Ivan Allen College of Liberal Arts.
The programs, known as [email protected], are part of an institute-wide initiative designed to advance the game community through interdisciplinary research, funding opportunities, tech transfer and expansion of industry collaborations.
All [email protected] students have access to resources offered by the GVU Center at Georgia Tech and the Institute for People and Technology, as well as international campuses in China (the world's biggest games industry in terms of users and revenue) and France.
Graduates of the Game Programs at GeorgiaTech are prepared to seek careers in Interactive Game Design and Simulation, Special Effects Creation, Animation, 3-D Modeling, Robotics, Virtual and Augmented Reality and Web Design.
3. Kennesaw State University, Kennesaw, Georgia

Founded in 1963, Kennesaw State University (KSU) serves more than 35,000 students enrolled in more than 150 undergraduate, graduate and doctoral degree programs. With 13 colleges on two metro Atlanta campuses, Kennesaw State is a member of the University System of Georgia, the third-largest university in the state, and one of the 50 largest public institutions in the country. Programs for aspiring game designers are offered through the College of Computing and Software Engineering, Department of Software Engineering and Game Development.
Options include a BS and a Minor in Computer Game Development. The school says that the program "exposes students to the breadth of the field in the areas of digital media, human-computer interaction, the history and theory of gaming, game design, 2D and 3D graphics, simulation, modeling, software engineering, artificial intelligence, data structures, and algorithms." Students in the program are required to select an upper-level concentration, "to ensure depth in their program of study." Current options include Media-Production, Distributed-Mobile, Education-Serious, Planning-Management, and Simulation-Informatics.
KSU's' Department of Software Engineering and Game Development also supports student organizations and offers Game Jams throughout the year to encourage development of student knowledge and skills outside the classroom. Graduates will leave the program with the skills and knowledge needed to "apply computing and software engineering techniques to the design and production of digital media for entertainment, research, and education."
4. Georgia Southern University, Statesboro, Georgia

Founded in 1906, Georgia Southern University is the state's largest and most comprehensive center of higher education south of Atlanta. The school, which serves just over 26,400 students from 102 nations and all 50 states, Washington D.C., and Puerto Rico, offers 141 degree programs at the bachelor's, master's and doctoral levels. Among them is a BS in Computer Science with heavy game design coursework.
Offered through the Allen E. Paulson College of Engineering and Computing, the program requires 126 credit hours of study, including 42 hours in the major. Course highlights include  Game Programming, Human Computer Interaction, Computer Graphics, Artificial Intelligence, Discrete Simulation, Systems Software, Software Engineering, Computer Architecture, and Distributed Web System Design. Students may take up to 11 hours of electives to focus in a specific area.
Other program highlight include small class sizes, active research areas such as game programming, mobile computing, robotics, and software engineering, and internship and co-op opportunities. Optional study abroad experiences are also available.