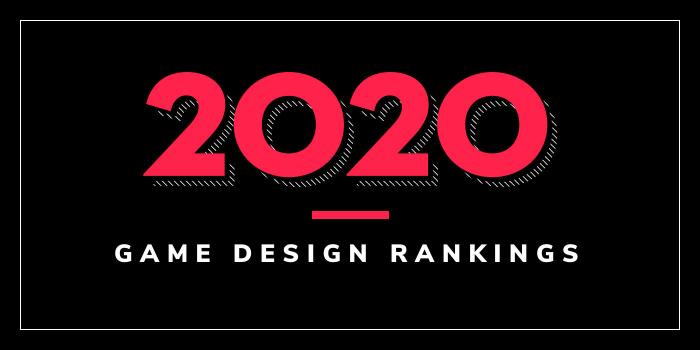 What are the top game design programs in Illinois for 2020?
Top Game Design Schools and Colleges in Illinois - 2020 College Rankings

| Ranking | School | City |
| --- | --- | --- |
| 1 | DePaul University | Chicago |
| 2 | Columbia College Chicago | Chicago |
| 3 | Bradley University | Peoria |
Our 2020 ranking of the top game design school programs in Illinois. For an explanation of the ranking criteria, click here.
1. DePaul University, Chicago, Illinois

Established in 1898, DePaul University serves nearly 22,500 students from across the U.S. and about 70 countries. The school offers 300 programs of study across 10 colleges and schools and two campuses in Chicago. One of the first universities to offer a game development course for smartphones, DePaul offers game design programs at all levels through the College of Computing and Digital Media (CDM).
CDM is organized into three schools including the School of Cinematic Arts (SCA), the School of Computing (SoC), and the School of Design (SoD). Degree options include a BS and a Minor in Game Design and Game Programming, a BS in Computer Science with a Game Systems Concentration, a BFA in Animation with a Game Art concentration, an MS in Game Programming, an MFA in Game Design, and a MS in Software Engineering with a concentration in Real-Time Game Systems. The Minors are jointly offered by CDM SoD and SoC.
DePaul University also offers a Game, Cinema, and Animation Summer Academy. The Summer Academy is a weeklong program that features "hands-on instruction using the latest equipment and technology." Participants may focus on Computer Game Development, 3D Computer Modeling and Animation for Games and Cinema or Digital Cinema Production.
Students in all Game Design programs have access to Prototype, Iterate, and Play Space and all CDM labs, including several that intersect with the program specifically, including game development and research, gameplay, virtual reality, and playtest and usability labs. The Prototype, Iterate, and Play Space is a cross-disciplinary design, research, development, and assessment game lab housed in CDM that focuses on games exploring the human experience.
Recent DePaul Game Program graduates have gone on to work at Disney Interactive Studios, NeatherRealm Studios, Owlchemy Labs, Firaxis, Wargaming, Phosphor Games, Carbine Studios, Scientific Games, and many others. Several grads have gone on to form their own gaming companies, including Young Horses, whose indie hit Octodad was developed at DePaul.
2. Columbia College Chicago, Chicago, Illinois

Established in 1890, Columbia College serves nearly 7,000 students from nearly every state and more than 60 countries. The school offers more than 100 academic majors or programs across several schools and more than 20 departments. Schools include the School of Media Arts, the School of Fine and Performing Arts, and the School of Liberal Arts and Sciences.
Programs for aspiring game designers are offered through the Interactive Arts & Media (IAM) Department, which is housed within the School of Media Arts. Options include a BA in Game Art, a BA in Game Design with Concentrations in Game Development and Game Sound Design, and BA and BS degrees in Programming with a Concentration in Game Programming. A BS in Music Technology along with Game Art and Game Design Minors are also available.
Game Design students will have the opportunity to create games right away in their first semester and create many more throughout their time at Columbia. The software tools used in class are the same tools students will use as professional game artists. "The curriculum mirrors the collaborative environment of the game industry," says the school. Students will work in collaborative teams formed from seniors in Game Art, Game Design, Game Programming, and Game Sound.
The Senior Capstone provides the opportunity to work in small (Indie Game Studio) or large (Large Team Game Studio) groups to develop a game. Students will also have the opportunity to show their work at the Game Developers Conference (GDC) in San Francisco, the Chicago Toy and Game Fair, South by Southwest (SXSW), and Industry Night at Columbia College. 
Students in all programs have access to The Game Lab. Per the school, "this center for student-led game research includes PC- and console-gaming hardware, including both current generation consoles as well as an archived collection, a high-definition AV system, and a library of several hundred video game titles."
Graduates of the Game Programs at Columbia College have landed positions at Pixar, Weta Digital, NetherRealm Studios, Raw Thrills, Iron Galaxy, Raven Software, Sony, Incredible Technologies, High Voltage Software, and many others.
3. Bradley University, Peoria, Illinois

Founded in 1897, Bradley University serves approximately 4,500 undergraduate and 900 graduate students from the U.S. and 43 other countries. Students are enrolled in more than 185 undergraduate programs and 30-plus graduate programs across eight colleges and schools. Slane College of Communications & Fine Arts is home to the Department of Interactive Media, which offers several programs for aspiring game designers. Options include a Game Design or Interactive Media Major leading to a BS or BA, a BFA in Animation & Game Design, and Game Design, Game Production, and User Experience Design Minors.
Course highlights for the programs include Introduction to Scripting Languages, Field Research in Virtual Environments, Game Art, Introduction to the Game Industry, Game Design, Game Production, 3D Animation, Quality Assurance for Games, Critical Game Studies, Game Engine Programming, Computer Game Design, and Advanced Interactive Media Authoring. Depending on the program, students will also complete a practicum, thesis, or capstone. Independent study is also offered.
Other program highlights include guest speakers, internship opportunities, and access to the Interactive Media, Animation Research, and Game Design Research Labs. Students also have access to the InterMedia Center and they have the opportunity to present a project at the department's year-end show, FUSE.