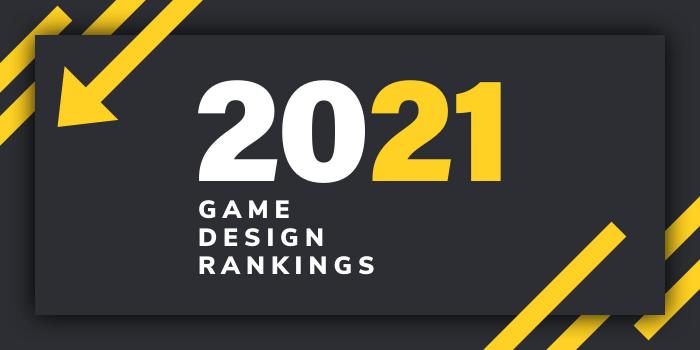 What are the top game design programs in Indiana for 2021?
Top Indiana Game Design Schools - 2021 College Rankings

| Ranking | School | City |
| --- | --- | --- |
| 1 | Purdue University | West Lafayette |
| 2 | Indiana University | Bloomington |
| 3 | Indiana University-Purdue University, Indianapolis | Indianapolis |
Our 2021 ranking of the top game design school programs in Indiana. For an explanation of the ranking criteria, click here.
1. Purdue University – Purdue Polytechnic Institute, West Lafayette, Indiana

Established in 1869, Purdue University is Indiana's land-grant university. In existence since 1964, Purdue Polytechnic Institute is one of the 10 academic colleges at Purdue. The Institute, which began as the university's School of Technology, enrolls around 12% of Purdue's students (nearly 5,000) at the West Lafayette campus. Seventy academic options are available in six subject areas in seven departments. The Department of Computer Graphics Technology (CGT) houses the Computer Graphics Technology Program, which offers game design programs at all degree levels.
At the undergraduate level, a BS in CGT with a Game Development and Design Major is available. The CGT program provides STEM education (Science, Technology, Engineering, and Math) and games. Studies include trigonometry, calculus, and physics, as well classes in video game design and development, animation, visualization, rendering and programming. Students will also have the opportunity to complete a unique research project.
Projects open to undergraduate students have focused on the use of games for sustainable energy, therapy and medicine, entertainment, information visualization and more.
Graduate offerings include an MS in CGT and a PhD in Technology offered through the Department of Computer and Information Technology (CIT). The MS offers several focus areas including Computational Art, Computer Graphics Programming, Game Studies, and Virtual and Augmented Reality. The PhD Program offers a CGT Specialization that covers Animation, Game Studies, Human Centered Design and Development, Virtual Product Integration, and Web Programming and Design.
Students may also earn a BS CGT/MS Technology with a Specialization in CGT, which may be completed in just five years instead of six or more years if pursued separately. Graduates of the game design programs at Purdue Polytechnic Institute have gone on to work for EA Games, Riot Games, Volition, Zynga, and many others.
2. Indiana University, Bloomington, Bloomington, Indiana

Founded in 1820 as The Seminary, Indiana University Bloomington (IU Bloomington) became Indiana College in 1828 and Indiana University in 1838. Today, the school is the largest and oldest Indiana University campus, serving more than 40,000 students of the systems 90,090 students.
IU Bloomington has more than 200 undergraduate majors divided among 12 schools and 400+ graduate degrees in The University Graduate School. The College of Arts + Sciences is home to The Media School, which has several degree pathways for aspiring game designers. Options include a BS in Game Design with a Specialization in Game Art, Game Audio, or Game Production; a BA in Media with a Concentration in Interactive and Digital Media: Specialization Game Art, Game Audio, or Game Production, and an MS in Media with a Concentration in Design and Production. A Minor in Game Design and a Certificate in New Media and Interactive Storytelling are also available.
Students in all programs will study all aspects of art, design, programming, project management, and sound. Courses are a mix of hands-on production and professional learning classes, practicums, internships, and seminars in theoretical foundations. Game theory and system strategies is highlighted as well as the production and publication of a finished game developed as part of a team. This original game will be produced through three workshops taken three semesters: Prototype, Demo, and Publish.
All students will have the opportunity to select up to 15 elective credits to enhance their major. Courses may come from the Eskenazi School of Art, Architecture + Design, Jacobs School of Music, and Luddy School of Informatics, Computing and Engineering. In addition, BS students may take Human Computer Interaction courses in the Luddy School along with study abroad courses such as Game Development Lab, Game Development: Programming and Practice, and Rhetoric of Gaming in Copenhagen, Denmark.
3. Indiana University-Purdue University Indianapolis, Indianapolis, Indiana

Indiana University-Purdue University Indianapolis (IUPUI) was established in 1969. The school serves 29,390 students enrolled in 450 undergraduate, graduate, and professional programs in 19 distinct schools and colleges. The School of Informatics and Computing (SoIC) offers several programs for aspiring game designers. Options include a BS in Media Arts and Science (MAS) with a Specialization in Game Design and Development and a five-year BS+MS in MAS with a Specialization in Human-Computer Interaction (HCI). A Game Design and Development Minor is also available.
IUPUI SoIC students "design and develop projects that focus on entertainment, serious game design, mobile applications, video and audio production, animation, and innovative web design and technologies," says the school. All students have access to state-of-the-art facilities, including the Media Arts and Science Research and Learning Arcade (MARLA), the Advanced Visualization Lab, and a virtual reality theater.
Graduates of the IUPUI game design programs work in fields such as animation, game design, interactive video, and wed design. Sample job titles include Augmented Reality Designer or Developer, Game Designer, Game Developer, Game Producer, Game Production Artist, Technical Designer, Unity Developer, Unreal Developer, and Virtual Reality Designer or Developer.
IUPUI SoIC graduates have been hired at local, national or global companies such as Blizzard, Bottom Line Performance, Digital Domain, Gearbox, Half Full Nelson, HTC, Motion Picture Company (MPC), Owlchemy Labs (now part of Google), Pixar, Plow Digital, Sony Imageworks, Treyarch (parent organization Activision), and Vision3 Interactive, to name a few.