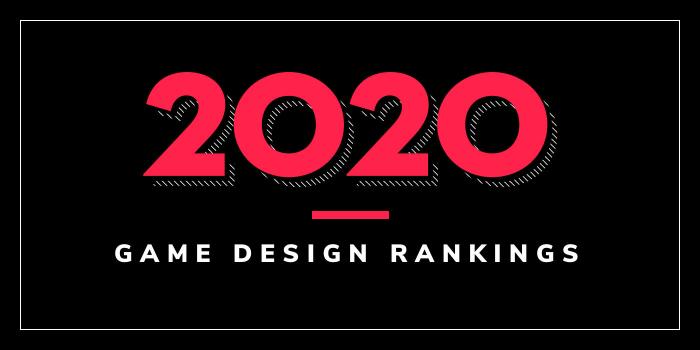 What are the top game design programs in Louisiana for 2020?
Top Game Design Schools and Colleges in Louisiana - 2020 College Rankings

| Ranking | School | City |
| --- | --- | --- |
| 1 | University of Louisiana at Lafayette | Lafayette |
| 2 | Louisiana State University | Baton Rouge |
Our 2020 ranking of the top game design school programs in Louisiana. For an explanation of the ranking criteria, click here.
1. University of Louisiana at Lafayette, Lafayette, Louisiana

University of Louisiana at Lafayette (UL Lafayette or UL) was founded in 1898 as Southwestern Louisiana Industrial Institute. The school opened in 1901 with 145 students enrolled in Agriculture, Mechanics, and Stenography degree programs. Today, UL is the state's second-largest public institution serving nearly 19,400 students enrolled in more than 120 undergraduate, graduate, and doctoral programs through more than a dozen colleges and a graduate school.
The Ray P. Authement College of Sciences, School of Computing and Informatics offers a BS in Computer Science (CS) with a Concentration in Video Game Design and Development. Students in the Computer Science program will choose their concentration in the first two years of the program. Per the school, "Each concentration area within the degree program has a collection of required courses and required electives. The electives are chosen from lists of eligible courses specific to each concentration."
Video Game Design and Development electives are related to video games, human-computer interaction, graphics, artificial intelligence, visual arts and visual design, and storytelling. Sample courses include Game Engine Algorithms and Architecture, Video Game Design and Development, Entertainment Computing, Interactive Narrative, Fundamentals of Video Game Design, Programming Languages, Programming in Java, System Simulation, Computer Graphics, and Artificial Intelligence.
Students in the BS in CS program will also complete a number of special projects, including the Senior Project. This final project provides the opportunity for students to showcase their skills and an original game.
2. Louisiana State University, Baton Rouge, Baton Rouge Louisiana

Louisiana State University was founded in Pineville, Louisiana in 1853 under the name Louisiana State Seminary of Learning and Military Academy. Today, LSU serves approximately 31,760 students enrolled in more than 235 academic fields of study through more than a dozen colleges and schools
Louisiana State University (LSU) is home to the College of Engineering, which houses the Digital Media Arts & Engineering (DMAE) Program and the Division of Computer Science in Engineering. DMAE program options include a 22-month Master's in Digital Media Arts & Engineering (MDMAE) and Minors in DMAE Technology (DMAET) and Digital Media Arts & Engineering in Art (DMART). Students in the master's program will develop specialist skills in a focus area, work with teams in a studio environment on consequential projects, and refine and hone their technical and creative skills.
The DMAET Minor is a collaborative endeavor with seven campus units at LSU including the School of Art, Department of Computer Science, Department of Electrical & Computer Engineering, Department of English, Manship School of Mass Communication, and the School of Music. This interdisciplinary program helps students develop the skills needed to seek careers in the video game development, film, animation, web development and digital media industries.
The Division of Computer Science offers BS, MS, and PhD programs in Computer Science. A Computer Science Minor is also available. Computer Science students have the opportunity to take a number of game-related electives. Available courses include Video Game Design, Artificial Intelligence (AI), Interface Design and Technology, Human Computer Interaction (HCI), Digital Media Programming, Interactive Computer Graphics, Graphical and Geometric Modeling, and Scientific Information Visualization.