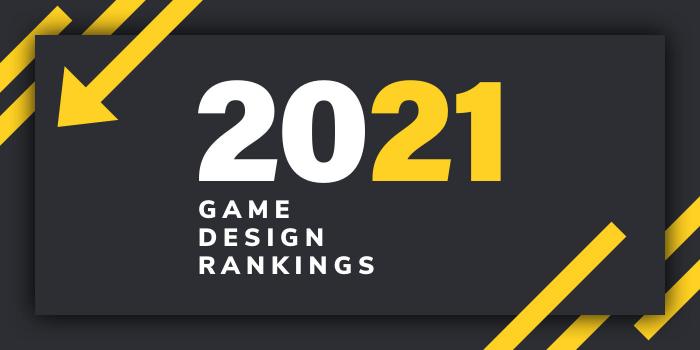 What are the top game design programs in Louisiana for 2021?
Top Louisiana Game Design Schools - 2021 College Rankings

| Ranking | School | City |
| --- | --- | --- |
| 1 | Louisiana State University | Baton Rouge |
| 2 | University of Louisiana at Lafayette | Lafayette |
| 3 | Loyola University New Orleans | New Orleans |
Our 2021 ranking of the top game design school programs in Louisiana. For an explanation of the ranking criteria, click here.
1. Louisiana State University, Baton Rouge, Louisiana

Louisiana State University (LSU) welcomed its first class on January 2, 1860. Today the school is in the elite 1% of U.S. universities having land-, sea-, and space-grant designations. LSU provides more than 235 academic fields of study in 15 colleges and schools to 34,290 students.
The College of Engineering houses the Digital Media Arts and Engineering (DMAE) Program and the Division of Computer Science and Engineering. DMAE program options include a 22-month Master's in Digital Media Arts & Engineering (MDMAE) and Minors in DMAE Technology (DMAET) and Digital Media Arts & Engineering in Art (DMART). Students in the master's program will develop specialist skills in a focus area, work with teams in a studio environment on consequential projects, and refine and hone their technical and creative skills.
The DMAET Minor is a collaborative endeavor with a number of campus units at LSU including the School of Art, Department of Computer Science, Department of Electrical & Computer Engineering, Department of English, Manship School of Mass Communication, and the School of Music. This interdisciplinary program helps students develop the skills needed to seek careers in the video game development, animation, digital media, film, and web development industries.
The DMART is a complementary, interdisciplinary minor that offers a wide variety of courses for aspiring game designers. Examples include 3D Animation, 3D Modeling, Applied Interactive Computer Graphics, Creative Coding, Digital Media Programming, Moving Image, Video Game Design, Video Game Prototyping, and Virtual Space and Motion. 
The Division of Computer Science offers BS, MS, and PhD programs in Computer Science. A Computer Science Minor is also available. Computer Science students have the opportunity to take at least 15 credit hours of game-related electives. Available courses include Artificial Intelligence (AI), Digital Media Programming, Graphical and Geometric Modeling, Human Computer Interaction (HCI), Interactive Computer Graphics, Interface Design and Technology, Scientific Information Visualization, and Video Game Design.
2. University of Louisiana at Lafayette, Lafayette, Louisiana

University of Louisiana at Lafayette (UL Lafayette or UL) was founded in 1898 as Southwestern Louisiana Industrial Institute. The school opened in 1901 with 145 students enrolled in Agriculture, Mechanics, and Stenography degree programs. Today, UL is one of the state's largest public institutions serving nearly 16,450 students enrolled in more than 120 undergraduate, graduate, and doctoral programs.
Degree options are offered in more than a dozen colleges and the graduate school. The Ray P. Authement College of Sciences houses the School of Computing and Informatics. According to the most recent figures reported by UL, the School serves 531 undergraduates and 205 graduate students enrolled in six degree programs among three academic units: the Center for Advanced Computer Studies, the Computer Science program, and the Informatics program.
The Computer Science program offers a BS in Computer Science (CS) with a Concentration in Video Game Design and Development. Students in Computer Science will choose their concentration in the first two years of the program. Juniors and seniors will also have the opportunity to work on independent projects with faculty in more specialized areas, such as artificial intelligence, computer graphics, database design, and human-computer interaction, as well as apply for internships in industry.
Course highlights for the program include Artificial Intelligence, Computer Graphics, Entertainment Computing, Fundamentals of Video Game Design, Game Engine Algorithms and Architecture, Interactive Narrative, Programming in Java, Programming Languages, and Video Game Design and Development.
Students in the BS in CS program will also complete a number of special projects, including the Senior Project, which provides the opportunity for students to showcase their skills and an original game.
3. Loyola University New Orleans, New Orleans, Louisiana

Loyola University New Orleans (Loyno) was established in 1904 by Jesuit priests. Today, the school is one of 28 Jesuit colleges and universities in the United States and it is open to students of all faiths.
Loyno serves around 4,550 students enrolled in 110 undergraduate programs and 36 graduate and professional programs in five colleges. Programs for aspiring game designers are offered in the College of Arts and Sciences' Math and Computer Science Department, and the College of Music and Media's Department of Design. Options include a BS in Computer Science with Game Programming, a Bachelor of Design in Interactive Design, and a Game Studies Minor.
The BS in Computer Science with Game Programming includes an internship for practical experience along with a computer science core, and unique electives. Course highlights include AI, Computer Graphics, Data Structures and Algorithms, Doing Things with Video Games, Game as Art, Making Games, Media Play, Physics, Programming Languages, and Videogames and Literature. Students in this concentration "will work with local, regional, and international game companies to refine talents and aptitudes," says the school.
The Interactive Design program is for students interested in everything from user interface to video game design. During the first two years of the program, all design students will take the same core courses. At the end of sophomore year, students will have the opportunity to become part of the specialized Interactive Major. Course highlights include Electronic Multimedia, Illustration Design, Interactive Design + Narrative, Motion Design, and UX Design. Students will a have the opportunity to take at least 15 credit hours of electives in any area, including game design.
Listed under Interdisciplinary Minors at Loyno, the Game Studies "provides a rigorous analysis of digital media and their growing influence on contemporary human behavior, objects, institutions, and values." The 18 credit hour program includes courses such as Game as Art, How to Do Things with Videogames, Interactive & Electronic Media, Media Play, and Videogames and Literature.
Graduates of the games programs are prepared to seek positions in a variety of industries including game design and entertainment, education, healthcare, multimedia and animation, software design, web design, and many others.