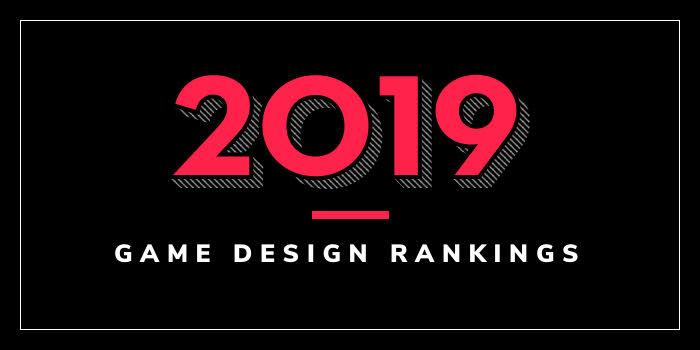 Top Maryland Game Design Schools - 2019 College Rankings

| Ranking | School | City |
| --- | --- | --- |
| 1 | Maryland Institute College of Art | Baltimore |
| 2 | University of Maryland Baltimore County | Baltimore |
| 3 | University of Baltimore | Baltimore |
Our 2019 ranking of the top game design school programs in Maryland. For an explanation of the ranking criteria, click here.

1. Maryland Institute College of Art, Baltimore, Maryland
Maryland Institute College of Art (MICA) was founded in 1826, making it the oldest continuously degree-granting college of art and design in the nation. The school, which serves nearly 3,500 students from 49 states and 52 countries, offers more than 80 programs leading to the BFA, MA, MFA, and MPS degrees. Post-baccalaureate certificate programs are also available and programs are offered in the areas of fine arts, design, electronic media, art education, liberal arts, and professional studies.
The school offers a BFA Game Design and a BFA in Interactive Arts with Concentrations in Game Arts Studio or Interactive Arts Studio. A Game Art Concentration is also available. Per MICA, the game programs explore "games from a unique perspective that can only be found at an art and design college." The programs explore the role of play within our culture and questions how games are used to entertain, educate, and create meaning.
Students learn to create games from the ground up, building skills in design, programming and prototyping. Students can also concentrate in supporting areas 3D such as 3D animation, sound design, graphic design, and illustration. And they'll do all of this in a state-of-the-art space with a designated game lab, serving as a nexus of creative ideas and output.
Students in the programs can expect to take courses such as Game/Play: Introduction to Design, Drawing: Tradition and Innovation, Advanced 2D Game Design, Game Collaborative Studio, Form & Space, 3D Worlds and Level Design, 3D Game Design, Art Matters, 3D Game Studio, and 2D Level and Narrative Design.
For an additional six credits, students can earn an integrated degree in Humanistic Studies, which combines in-depth coursework in academics with studio practice. Graduates will leave the program with a polished portfolio, which will help them showcase their talents at Game Design companies, technology firms, and more.
Some companies who have hired MICA designers for jobs or internships include Abercrombie & Fitch, Cooper-Hewitt National Design Museum, Google, Kate Spade, Kennedy Center for the Performing Arts, Museum of Modern Art, National Public Radio and Under Armour.

2. University of Maryland Baltimore County, Baltimore, Maryland
Founded in 1966, University of Maryland Baltimore County (UMBC) serves approximately 13,767 students enrolled in more than 200 majors, minors, certificate, master's and doctoral programs through seven colleges and schools. The College of Engineering and Information Technology houses the Department of Computer Science and Electrical Engineering, which offers a BS in Computer Science (CS) with a Game Development Track. A Minor in CS and a combined BS/MS program is also available.
Students in the BS Program must complete the Computer Science Major requirements, as well as the General Education Program (GEP) Requirements set up by the University, before moving on to the Game Development Track. Major requirements include courses such as Data Structures, Ethical Issues in Information Technology, and Discrete Structures. The Game Development Track highlights courses such as Game User Interface programming, Mobile Platform Development: iPhone and iPod Touch, Animation, Computer Graphics for Games, and Data Oriented Computing.
A Games Group Project is also part of the program, as well as electives such as Parallel Processing (massive multiplayer online game servers, using multi-core systems), Networks (peer-to-peer and client-server networked games), Databases (online game distribution systems, art content management), and Computer Graphics (all visuals, efficient rendering, interaction).
Students also have the option to take Numerical Computation, which helps designers pinpoint sources of errors and ways to avoid them in both graphics and simulation. This is especially important for graphics on game consoles.
Graduates of the program are prepared to seek technical positions in the game industry. UMBC students have gone on to work in leading companies such as Bethesda Softworks, Breakaway Games, Day One Studios, Epic Games, Firaxis, Mythic Entertainment, Stardock, ZeniMax online studios and Zynga, as well as associated companies like AMD, Emergent, and Organic Motion.

3. University of Baltimore, Baltimore, Maryland
Founded in 1925, the University of Baltimore (UB) serves more than 5,000 students enrolled in 70-plus undergraduate, graduate and doctoral programs and certificates through four colleges and schools. Established in 1937, the Yale Gordon College of Arts and Sciences houses the Division of Science, Information Arts and Technologies. Here, aspiring game designers can earn a BS in Simulation and Digital Entertainment, an MS in Interaction Design and Information Architecture, a Doctor of Science (DS) in Information and Interaction Design, and a Certificate in Digital Media Production.
Founded in 2003, the Simulation and Game Design program is the oldest and largest game design program in Maryland, with over 150 students spanning two campuses—UB and UB at the Universities at Shady Grove. The hybrid program covers everything from applied game design theory to design of multiplayer games. Students will have the opportunity to choose from two content areas including Technical Art and Coding and Development.
Per the school, through "dual capstone seminars," students "work closely with professionals to test and build games and simulations." Graduates will leave the BS program with a portfolio of projects to showcase their skills.
The MS in Interaction Design and Information Architecture is a 36 credit hour program that highlights courses such as Advanced Interaction Design, Interactive Multimedia, and Interaction and Interface Design. Interdisciplinary courses for the 48 credit hour DS in Information and Interaction Design cover topics such as cognitive psychology, library science, computer science, user research, and interaction design.
Students in all programs have the opportunity to "work on high-impact digital technology projects through cutting-edge research with such tools as a Tobii T60 eye tracker in the UB User Research Lab and the immersive visualization technologies in the UB Gamelab."
MS graduates are prepared for careers such as Interaction Designer, User Researcher, Creative Director, Multimedia Developer, User-Experience Manager, Information Architect, and many others. Graduates of the DS Program have "moved into faculty appointments at top universities and leadership positions in business and technology."