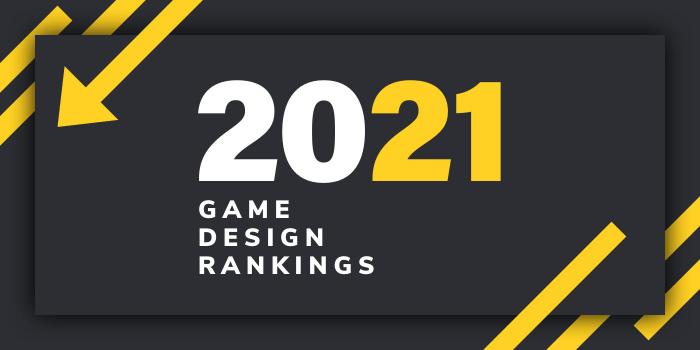 What are the top game design programs in Maryland for 2021?
Top Maryland Game Design Schools - 2021 College Rankings

| Ranking | School | City |
| --- | --- | --- |
| 1 | Maryland Institute College of Art | Baltimore |
| 2 | University of Baltimore | Baltimore |
Our 2021 ranking of the top game design school programs in Maryland. For an explanation of the ranking criteria, click here.
1. Maryland Institute College of Art, Baltimore, Maryland

Maryland Institute College of Art (MICA) was founded in 1826, making it the nation's oldest independent, continuously degree-granting college of art and design. The school, which serves nearly 3,500, attracts more than 175 art historians, critics, designers, poets, visiting artists, and writers from around the world each year.
MICA offers around 80 programs leading to the BFA, MA, MFA, or MPS degree. Study areas include art education, design, electronic media, fine arts, liberal arts, and professional studies. A number of post-baccalaureate certificate programs are also offered.
Programs for aspiring game designers include BFA degrees in Game Design and Interactive Arts with Concentrations in Game Arts Studio or Interactive Arts Studio. A Game Art Concentration is also available.
BFA students will work in "a team-based, open lab model," says the school. They will "learn to make games from prototype to finished form and are able to focus on individual areas of interest-including game design, narrative, programing, art production, animation, sound, and more-as they work on collaborative projects with a variety of external partners." The BFA curriculum "expands upon MICA's successful concentration in game arts, and "reflects the multidisciplinary nature of game development and draws upon the College's renowned faculty in interactive arts, illustration, and animation so that students gain an outstanding technical and conceptual skillset in preparation for a career in game design."
Students will have the opportunity to create and collaborate in the Dolphin Design Center—a 25,000 square-foot state-of-the-art space with a designated game lab, serving as a nexus of creative ideas and output. Created specifically for designers in the 21st century, the center provides students "with the materials and tools they need to design and make whatever they can imagine."
Students in the Game Programs at MICA can expect to take courses such as 2D Level and Narrative Design, 3D Game Design, 3D Game Studio, 3D Worlds and Level Design, Advanced 2D Game Design, Art Matters, Drawing: Tradition and Innovation, Game Collaborative Studio, Game/Play: Introduction to Design, and Form & Space. For an additional six credits, students can earn an integrated degree in Humanistic Studies, which combines in-depth coursework in academics with studio practice. Graduates will leave the program with a polished portfolio, which will help them showcase their talents at Game Design companies, technology firms, and more.
MICA designers have been hired for paid positions or internships by Abercrombie & Fitch, Cooper-Hewitt National Design Museum, Google, Kate Spade, Kennedy Center for the Performing Arts, Museum of Modern Art, National Public Radio, Under Armour, and many others.
2. University of Baltimore, Baltimore, Maryland

The University of Baltimore (UB) was founded in 1925 as a private night School of Law and College of Business Administration. The school joined the University of Maryland System (now known as the University System of Maryland) in 1988. Today, UB offers over 70 programs and certificates to more than 4,000 students. Programs are offered in four schools and colleges including the College of Public Affairs, Merrick School of Business, the School of Law, and Yale Gordon College of Arts and Sciences (YGCAS)—home of the Simulation and Game Design Program.
Founded in 2003, the Simulation and Game Design program is the oldest and largest game design program in Maryland, with more than 150 students spanning two campuses—UB and UB at the Universities at Shady Grove. Offered in Yale's Division of Science, Information Arts and Technologies, the program allows students to specialize in one of two content areas: Coding and Development or Technical Art.
A minor may be added to enhance the specialization or BS students can enroll in the BS/MS accelerated option—BS in Simulation and Game Design/MS in Interaction and Information Architecture.
Other program highlights include access to the UB Game Lab, internship opportunities, and dual capstone seminars that give students the opportunity to work closely with professionals to test and build games and simulations.
Graduates will leave the Simulation and Game Design program with a portfolio of projects to showcase their skills.