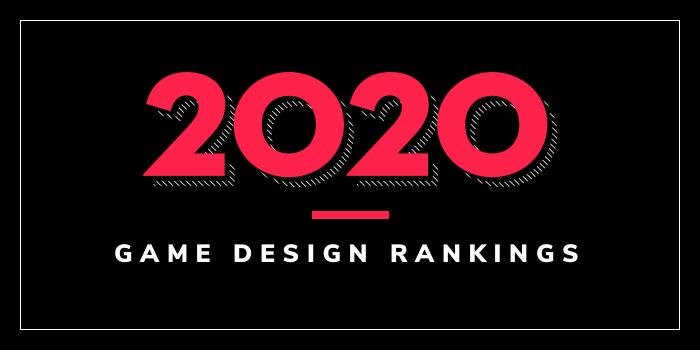 What are the top game design programs in New Jersey for 2020?
Top New Jersey Game Design Schools - 2020 College Rankings

| Ranking | School | City |
| --- | --- | --- |
| 1 | Stevens Institute of Technology | Hoboken |
| 2 | Rutgers University | New Brunswick |
| 3 | New Jersey Institute of Technology | Newark |
Our 2020 ranking of the top game design school programs in New Jersey. For an explanation of the ranking criteria, click here.
1. Stevens Institute of Technology, Hoboken, New Jersey

Stevens Institute of Technology opened in 1870. The school serves around 7,280 students enrolled in 35 undergraduate majors within four schools including Charles V. Schaefer, Jr. School of Engineering, the School of Business, School of Systems and Enterprises, and the College of Arts & Letters. The school also offers more than 40 master's degree programs and 20 PhD programs in the fields of Business, Computer Science, Engineering, Science, and Arts and Humanities (plus two additional interdisciplinary PhD programs).
The College of Arts & Letters offers a BA and a Minor in Visual Arts and Technology. Concentration options include Game Design, Creative Computation, Design, and Moving Image.  "Creativity, critique and collaboration define the classroom, and students are encouraged to explore the intersections of their imaginations and the latest technologies," says the school.
In the Game Design Concentration, students focus on learning "how to build 2D and 3D games using their own artwork, code, and story." The Concentration also "critically looks at the current state of game design—from large scale studio, to small independent art projects. By seeing the entire scope of what games can do, students will explore a range of possibilities of using games to create thought provoking projects."
Course highlights for the program include Animation, Design, Drawing, Game Design I, II & III, Foundation 2D: Color & Composition, Foundation 3D: Form & Space, Video, and Web Design. A yearlong Capstone, designed to launch students "into early career success," is also part of the program.
With a 100% job placement rate (2016), graduates of the Visual Arts and Technology Program often go on to work in a range of creative fields, including media, production, design, game design, advertising and marketing. Graduates have been hired at 72 Pixels, Vita Coco, VaynerMedia, Scholastic Inc., BuzzFeed, Comcast, and many others.
2. Rutgers University, New Brunswick, New Jersey

Established in 1766, Rutgers University is the eighth oldest higher education institution in the United States. The school, which serves approximately 70,876 students from all 50 states and more than 125 countries, offers more than 150 undergraduate majors and over 200 graduate programs across 30 schools and colleges. The School of Communication and Information offers several programs for aspiring game designers.
Options include a Dual BA and MI (Master of Information Degree) Pathway for Information Technology & Informatics (ITI) Majors with Game Production and Innovation Specializations and a Certificate Program. The school says that the Game Production and Innovation Specialization "benefits those who have an interest in gaming and game studies, as an addition to or instead of coding and developing games. It provides a basic understanding of game informatics and design – which includes the social dimensions of various users (e.g., designers, builders, players, managers, etc.); the technical dimensions with a focus on design; and the organizational and contextual dimensions."
The goal of Game Production and Innovation is to provide students with the "capability to plan and design video games to address organizational and societal issues, including recreational gaming. Specific careers in gaming may include game production, game design, writing or screenwriting, animation and management."
Students in the program have the opportunity to complete an internship in the game industry, they may complete 150 hours of independent study, and they may participate in the Information Technology and Informatics Program (ITI) Showcase. ITI provides students with experiential learning focused courses such as ITI 210 - Management of Technological Organizations and the Capstone Course.
The culmination of both courses is the ITI Showcase, where student teams from the ITI 210 class compete in the Prototype and Pitch Competition while the Capstone class presents their project to a panel of judges before an audience of their peers. 
3. New Jersey Institute of Technology, Newark, New Jersey

New Jersey Institute of Technology (NJIT) was founded in 1881. The school opened its doors as The Newark Technical School on Monday, February 9, 1885, with just 88 students. Today, NJIT serves 11,400 students enrolled in 50 bachelors, 59 masters and 19 doctoral degree programs across eight colleges and schools. Programs for aspiring designers are offered through the College of Architecture & Design-School of Art and Design and Ying Wu College of Computing-Information Technology Division or Computer Science Department.
"NJIT does not offer degrees in Game Design, Game Production, or Game Programming," says the school. Instead, NJIT offers tracks from within its existing accredited degree programs. The BA in Digital Design is offered through the College of Architecture & Design-School of Art and Design, and it has a Game Design Track.
A BS in Game Production with a Game Production Track is offered through Ying Wu College of Computing-Information Technology Division. The College also offers a BS in Information Technology through the Information Technology Division and a BS in Computer Science through the Computer Science Department. Both programs have a Game Programming Track. 
Course highlights for the Game Design Track include 3D Character Development, Educational Game Design, History of Games, and Simulated Environments. Course highlights for the Game Production Track include Advanced Game Production, Foundations of Game Production, Game Architecture & Design, and Virtual Reality Design.
Game Programming course highlights include 2D and 3D Game Engine Programming, Modification Programming, and WebGL Programming.
NJIT graduates have landed positions in the areas of animation, game design, graphic design, architectural and environment visualization, web design, storyboard art, and more. Among the studios where NJIT students have interned or worked full-time are 1st Avenue Machine, CSALAS & Co Labs, KWD – Kim Wendell Design LLC, Miskowski Design LLC, NTropic, SUSPECT vfx+design, SWDTech Games, and Tripwire Interactive.