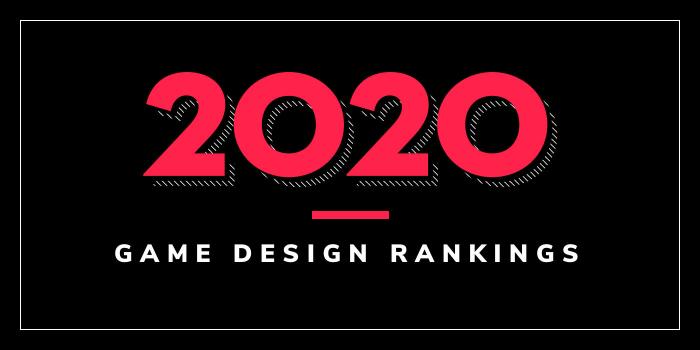 What are the top game design programs in North Carolina for 2020?
Top North Carolina Game Design Schools - 2020 College Rankings

| Ranking | School | City |
| --- | --- | --- |
| 1 | North Carolina State University at Raleigh | Raleigh |
| 2 | University of North Carolina at Charlotte | Charlotte |
| 3 | William Peace University | Raleigh |
Our 2020 ranking of the top game design school programs in North Carolina. For an explanation of the ranking criteria, click here.
1. North Carolina State University at Raleigh, Raleigh, North Carolina

North Carolina State University (NC State) was established in 1887. The school serves 34,340 students enrolled in more than 300 degree programs across 12 colleges and 65 academic departments. The College of Engineering, Department of Computer Science houses the game program. Degree options include a BS in Computer Science (CSC) with a Game Development Concentration and an Accelerated Bachelor's/Master's (ABM) degree.
Per the school, the BS program "allows the student to develop an understanding of the scientific and technological principles associated with the design and development of computer and console games for both entertainment and serious applications." Students will take all of the courses required for the CSC as well as Game Design and Development, Artificial Intelligence (AI), Building Game AI, Computer Models of Interactive Narrative, Human-Computer Interaction, and Computer Graphics.
Students are also required to take Advanced Graphics Projects and Advanced Game Development Projects. Internships and study abroad opportunities are also available, and electives run the gamut from Game Studies and Fiction Writing to Fantasy, Film and Science Fiction.
The ABM program allows students to complete the requirements for a Bachelor's degree and a non-thesis Master's in the same field within 18 months of completing the Bachelor's degree.
Students in all programs will benefit from The Digital Games Research center (DGRc). Created in May of 2007, the center was designed to "undertake an ambitious agenda of research, education and outreach activities in the area of games and games technologies."
"Housed in the Department of Computer Science, the center's faculty include colleagues from the colleges of Education, Engineering, Design, Management and Humanities and Social Sciences that collaborate on a wide range of research and educational initiatives which focus on new modes of entertainment and interaction in digital worlds."
2. University of North Carolina at Charlotte, Charlotte, North Carolina

University of North Carolina at Charlotte (UNC Charlotte) opened as an evening college center for returning veterans on September 23, 1946. When it opened, the school had just 278 students. Today, UNC Charlotte serves 29,615 students enrolled in 139 majors in 75 programs leading to bachelor's degrees, 65 master's degrees, and 24 doctoral degrees in seven professional colleges. The College of Computing and Informatics houses the Department of Computer Science, which has a number of programs for aspiring game designers.
Options include BA and BS degrees in Computer Science with a Concentration in AI, Robotics, and Gaming, an MS in Computer Science with an optional AI, Robotics and Gaming Concentration, and a PhD in Computing and Information Systems with a Computer Science Track. Course highlights for the undergraduate programs include AI for Computer Games, Game Design and Development, Advanced 3D Computer Graphics, Interactive Computer Graphics, Intelligent Robotics, Machine Learning, and Visualization and Visual Communication.
The Capstone requirement for the program highlights Game Design and Development Studio or Intelligent and Interactive System Studio.
Students in the MS program must take the gaming core, which consists of Computer Vision, Computer Graphics, and Intelligent Systems. The concentration consists of at nine credit hours with course options such as Game Engine Construction, Game Design and Development Studio, Real-Time Rendering Engines, Virtual and Augmented Reality, and Natural Language Processing. The program requires 30 credit hours to graduate.
The Department also offers certificates and a minor for game designers. Options include undergraduate and graduate Game Design (GDD) Certificates and a Minor in Software and Information Systems. Sample courses for these non-degree programs include Game Engine Construction, Audio Processing for Entertainment Computing, and AI for Computer Games.
3. William Peace University, Raleigh, North Carolina

Founded in 1857 as Peace Institute, William Peace University (WPU) serves nearly 1,000 students enrolled in more than 30 BS, BA, and BFA programs, along with dozens of minors and concentrations. Programs are offered in the arts, business, education, social sciences, and sciences through a number of departments. The Simulation and Game Department (SGD) offers a BA in Simulation and Game Design that "provides a broad background in the industry," whether the student is interested in "the entertainment side of it or the burgeoning field of serious gaming," says the school.
Students in the program will "learn to master design, 3D modeling and programming used in developing video games or simulation training in military, healthcare, academic and industrial applications." The curriculum, which "emphasizes aesthetics, technical skills, audience analysis and development," includes courses such as Programming C++, Design and Type, Motion for the Screen, 3D Modeling and Animation, Digital Media Convergence, and Collaborative Simulation and Game Design.
A Senior Project is also part of the program as well as the opportunity to create many other projects, in a lab that "reflects the industry's latest and greatest technologies." Internship opportunities are also available.
Graduates of the program go on to land positions at simulation and game businesses and organizations in Raleigh's Triangle Area and across the U.S.