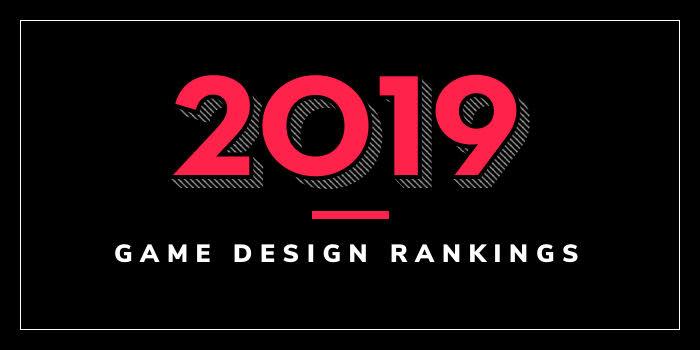 What are the top Oklahoma colleges for game design?
Top Oklahoma Game Design Schools - 2019 College Rankings

| Ranking | School | City |
| --- | --- | --- |
| 1 | Rogers State University | Claremore |
| 2 | University of Tulsa | Tulsa |
| 3 | Oklahoma Christian University | Oklahoma City |
Our 2019 ranking of the top game design school programs in Oklahoma. For an explanation of the ranking criteria, click here.

1. Rogers State University, Claremore, Oklahoma
Rogers State University (RSU) was established in 1909. The school sits on several hundred acres and features a military museum, an art gallery, Will Rogers Auditorium, two lakes, a 120-acre nature conservatory, amphitheater, and nature trails. Considered one of the fastest growing schools in Oklahoma, RSU serves more than 4,000 students (all campuses and online) enrolled in more than 100 programs.
Programs for aspiring game designers are housed within the RSU School of Business and Technology, Department of Applied Technology. Offerings include a BS in Business Information Technology with an Option in Game Development and a BS in Business Information Technology with an Option in Software Development and Multimedia. An AS and a Minor in Computer Science are also available. Both programs are offered online and on campus.
When it launched in 2005, the BS in Game Development was the first program of its kind in Oklahoma. It was also the first degree at RSU to require a certain level of academic standing. All students admitted into the program are required to have an ACT score of at least 25 and a grade point average of 3.0 or above. This interdisciplinary program includes Advanced Mathematics, Physics, Software Development, Graphic Arts, Creative Writing, and more.
Students in the program will have the opportunity to write their own programs and develop their own software. During their senior year, RSU Game students will complete seminar and "capstone" courses in which teams of students will develop original game programs. Students will also learn to market and promote their new game product.
Other program highlights include internships or performance exhibitions, co-op programs, portfolio evaluation, and juried reviews of performances and exhibitions.
Graduates of RSU's School of Business and Technology go on to work at major companies in the region, thanks to the school's internship and co-op programs. According to RSU, since 2006, more than 60 students have completed internship and co-op programs and most received and accepted full-time job offers from the companies following graduation.

2. University of Tulsa, Tulsa, Oklahoma
Founded in 1894, University of Tulsa (TU) serves just over 4,400 students enrolled in 67 undergraduate, 47 graduate, and 16 doctoral programs through Kendall College of Arts & Sciences, Collins College of Business, the College of Engineering & Natural Sciences, Oxley College of Health Sciences, the College of Law, and the Graduate School. The College of Engineering and Natural Science, Tandy School of Computer Science offers a BS in Computer Science with Computer Simulation and Gaming.
Per the school, "the computer simulation and gaming degree plan is based on a core computer science curriculum mixed with courses in graphic art, music and sound engineering, 3D modeling, animation, production, creative writing and hardware programming." Course highlights include Film Scoring, Video Animation and Graphic Design, Plot and Storyline Writing, and Programming.
Other program highlights include degree customization based on students' specific interests, small class sizes, easy access to faculty mentors, and the opportunity to participate in the annual Heartland Gaming Expo where high school and college students statewide participate in fun and challenging gaming-related competitions and exhibitions.
Held every Spring, this exclusive TU event highlights students' skills and creativity while recruiting prospective students and employers.

3. Oklahoma Christian University, Oklahoma City, Oklahoma
Oklahoma Christian University (OC) began in 1950 as Central Christian College, with an enrollment of 97. Today, the school serves nearly 2,600 students enrolled in 60 undergraduate majors and 30 additional areas of study, and seven graduate areas of study. Programs are offered through 14 academic departments operating in one of five colleges (academic divisions). Degree pathways for aspiring game designers are offered through the College of Engineering, Department of Computer Science and the College of Liberal Arts, Department of Art & Design. Options include a BS in Computer Science with Gaming and Animation and a BFA in Gaming and Animation.
The BS requires 126 credit hours of study to graduate, including 84 credit hours in the major as follows: computer science core (45), communication (3), mathematics (6), computer science upper division (9), gaming and animation (15), and electives (6). Course highlights include 3D Modeling, Computer Simulation, Human Computer Interaction, Game Technology, Game Programming, Computer Graphics, Game History and Development, Mobile Applications Development, and Team Game Production.
In addition to preparing students for positions in industries such as 3D visualizations, VR and AR technologies, the CSBS Gaming and Animation program prepares students for a career in technology, finance, retail, manufacturing, energy, healthcare, aerospace, government, education, and entertainment. Each industry offers opportunities in solution technologies such as Internet, user interface, gaming, mobile, visualization, and database technologies.
The BFA program exposes students to the film, video and animation disciplines and game design. Per the school, the program emphasizes communication design, self-expression, and experimentation. Students will "develop a grasp of industry-level skills and artistic techniques" including texturing, unwrapping, animating, rigging 3D models, game level design, 2D animation techniques, audio production and interactive design.
Course highlights include 3D Modeling & Animation, Figure Drawing, History of Gaming and Animation, Form and Communication, Animation Principles and Practices, Motion Imagery, Technology of Computer Graphics, Illustration, Media Production, and Interactive Media Design. Students will also complete Gaming and Animation Studio, Team Game Production, The Business of Branding Yourself, and the Gaming + Animation Capstone.
Graduates of the BFA program may find themselves working as "Graphic Designers, Painters, Interior Designers, and 3D Modeling Animators – some even become Sculptors and Videographers."