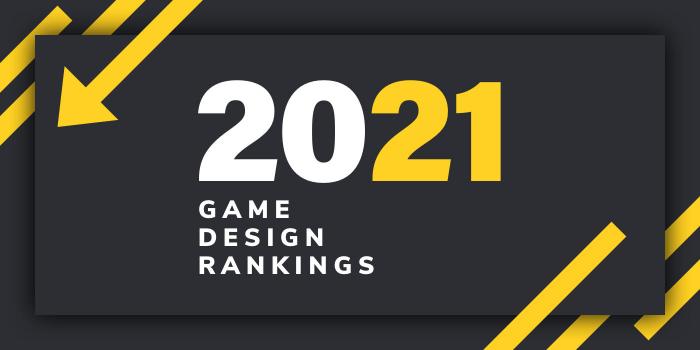 What are the top game design programs in Oklahoma for 2021?
Top Oklahoma Game Design Schools - 2021 College Rankings

| Ranking | School | City |
| --- | --- | --- |
| 1 | University of Tulsa | Tulsa |
| 2 | Oklahoma Christian University | Oklahoma City |
Our 2021 ranking of the top game design school programs in Oklahoma. For an explanation of the ranking criteria, click here.
1. University of Tulsa, Tulsa, Oklahoma

Founded in 1894, University of Tulsa (TU) is a private, doctoral degree-granting institution that serves nearly 4,000 students enrolled in 67 undergraduate, 47 graduate, and 10 doctoral programs through Kendall College of Arts & Sciences, Collins College of Business, the College of Engineering & Natural Sciences, Oxley College of Health Sciences, the College of Law, and the Graduate School.
The College of Engineering & Natural Sciences' Tandy School of Computer Science offers a BS in Computer Science with Computer Simulation and Gaming (CSG).
This interdisciplinary program has two options: CSG Design and CSG Development. The CSG Design option highlights courses in 3D modeling, animation, and graphics. Students in this option may Minor in Computer Science or Art. The CSG Development highlights courses in developing game engines and offers Minors in Computer Science and Mathematics.
The programs features a "hands-on, project-based, leading-edge curricular that combines the multiple disciplines of computer science, art, music, film, and storytelling," says the school. "Throughout their studies, CSG students will develop skills for game programming, 3D graphics, animation, 2D & 3D level design, game mechanics, and gameplay."
Students will have the opportunity to take the Unity Certified Associate Exam. "This industry-level certification is designed for future game developers, validating their mastery of core Unity skills and concepts."
Other program highlights include degree customization based on students' specific interests, small class sizes, easy access to faculty mentors, and the opportunity to participate in the Tandy School of Computer Sciences' annual Computer Simulation and Gaming Conference (CSGC), "which aims to brings together students, educators, professionals, and enthusiasts for two-days of STEM learning, innovation, networking, and gaming." CSGC also hosts "acclaimed" competitions in Game Development & Design and Simulations & Graphics—open to college students and indie professionals.
2. Oklahoma Christian University, Oklahoma City, Oklahoma

Oklahoma Christian University (OC) was founded in 1950 as Central Christian College. The school opened with just 97 students. Today, OC serves nearly 4,000 students enrolled 21 academic programs, 71 majors, and 52 areas of study. Programs are offered through more than a dozen academic departments operating in one of five colleges (academic divisions).
Programs for aspiring game designers are offered through the College of Engineering, Department of Computer Science and the College of Liberal Arts, Department of Art & Design. Options include BS, BFA, and BA degrees in Gaming & Animation.
The most rigorous program, the BS requires 126 credit hours of study to graduate. Course highlights include 3D Modeling & Animation, Animation Principles, Audio for Gaming, Digital Sculpting, Game History and Development, Game Technology, Interactive Media Design, Motion Imagery, Programming, Team Game Production, and Texturing, Rendering, and Lighting. Students in the BS program will also complete a Gaming and Animation Studio and Capstone.
In addition to preparing students for positions in industries such as 3D visualizations, VR and AR technologies, the BS in Gaming & Animation program prepares students for a career in technology, finance, retail, manufacturing, energy, healthcare, aerospace, government, education, and entertainment. Each industry offers opportunities in solution technologies such as Internet, user interface, gaming, mobile, visualization, and database technologies.
The BFA program exposes students to the film, video and animation disciplines and game design and "emphasizes communication design, self-expression, and experimentation," says the school. Students will "develop a grasp of industry-level skills and artistic techniques" including texturing, unwrapping, animating, rigging 3D models, game level design, 2D animation techniques, audio production and interactive design.
Students in the BFA program will take most of the same courses as students in the BS program will along with the required Entrepreneurship and Small Business Management course.
Graduates of the BFA program may find themselves working as "Graphic Designers, Painters, Interior Designers, and 3D Modeling Animators – some even become Sculptors and Videographers."
The BA is designed for artists who would like a general background in Gaming and Animation. The program consists of 126 hours including the major, core, and minor if required. Students in the program will take courses such as Animation Principles, Commercial Studio Photography, Gaming and Animation Studio, the Gaming + Animation Capstone, and Team Game Production. A foreign language (six credit hours) is required to complete the program.