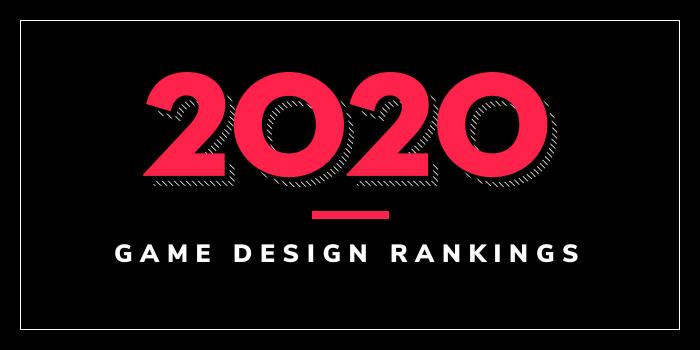 What are the top game design programs in Pennsylvania for 2020?
Top Pennsylvania Game Design Schools - 2020 College Rankings

| Ranking | School | City |
| --- | --- | --- |
| 1 | Carnegie Mellon University | Pittsburgh |
| 2 | Drexel University | Philadelphia |
| 3 | University of Pennsylvania | Philadelphia |
Our 2020 ranking of the top game design school programs in Pennsylvania. For an explanation of the ranking criteria, click here.
1. Carnegie Mellon University, Pittsburgh, Pennsylvania

Founded in 1900, Carnegie Mellon University (CMU) serves more than 14,500 students representing over 100 countries. The school offers more than 100 programs across seven colleges. In collaboration with the School of Computer Science-Computer Science Department and the College of Fine Arts-Integrative Design, Arts and Technology (IDeATe), CMU offers a Bachelor of Computer Science and Arts (BCSA) with a Concentration in Game Design. IDeATe Collaborative Studios include Game Engine Programming offered by the Robotics Institute, Research Issues in Game Development offered by the Entertainment Technology Center (ETC) at CMU, and Programming for Game Designers—also offered by the ETC.
The School of Art at CMU offers a broad-based BFA with four primary concentrations that allow students to pursue particular areas of media-based study or to combine areas of interest to create hybrid or specialized practices. The Electronic and Time Based Media Concentration "explores the creative potential of emerging technologies and the critical impact they have on contemporary culture," says the school.
The curriculum "implicitly encourages cross-disciplinary study."  As such, "many students merge fine art and computer science based interests either within the BFA program or through the unique BCSA degree program." Areas of focus include animation, game arts, computational and interactive art, video and performance, tactical media, bioart, and tangible media.
Students particularly interested in the intersection of art and technology can take advantage of expanded course offerings through the IDeATe Program. Course highlights include Game Design, Game Design, Prototyping, and Production, Computer Game Programming, Experimental Game Design, Advanced Game Studio, Character Rigging for Production, and Understanding Game Engines.
Work by graduating seniors in the BFA program is showcased in a final group exhibition presented in the Miller ICA at the close of each spring semester.
Head over to ETC at CMU where you will find two additional game design options. Founded in 1998, ETC offers a Game Design Minor (in collaboration with IDeATe) and a Masters of Entertainment Technology (MET). The MET is jointly conferred by CMU's School of Computer Science and the College of Fine Arts. MET is currently considered a terminal degree.
2. Drexel University, Philadelphia, Pennsylvania

Drexel University was established in 1891. It serves nearly 29,000 students enrolled in over 200 degree programs across 15 colleges and schools. The College of Computing & Informatics offers several programs for aspiring game designers including a BS in Computer Science (BSCS) and a BA in Computer Science (BACS). Both programs offer a Concentration in Game Programming and Development (GMPD) and the school lists Game Development and Design and Artificial Intelligence Concentrations. A Minor in Interactive Digital Media is also available.
The Westphal College of Media Arts & Design also offers several programs for aspiring game designers. Programs include BS degrees in Game Art and Production and Game Design & Production, and MS and PhD degrees in Digital Media. The two-year MS program features comprehensive studies in Gaming and Digital Media History, Theory and Methods, 3D Modeling, Interactivity, and Animation.
A final option is for students interested in teaching game design. The School of Education offers a Graduate Certificate in Learning in Game Based Environments. All students have access to Drexel Game Design and the RePlay Lab. DGD and RePlay are collaborative efforts between the Digital Media program (in the Westphal College of Media Arts & Design) and the Computer Science department (in the College of Computing and Informatics).
3. University of Pennsylvania, Philadelphia, Pennsylvania

Founded in 1740, the University of Pennsylvania (UPenn) is one of the nation's oldest universities. The school serves 25,860 students enrolled in more than 400 programs across 16 schools. Programs for aspiring game designers are offered The School of Engineering and Applied Science houses the Center for Human Modeling and Simulation (HMS), which offers a Computer Graphics and Game Technology Program (CGGT) leading to an MS in CGGT. 
The Center for HMS established the CGGT program in 2004 with a goal to expose recent graduates, as well as individuals returning from industry, to state-of-the-art graphics and animation technologies, as well as interactive media design principles, product development methodologies and engineering entrepreneurship.
The CGGT program prepares students for positions requiring multidisciplinary skills such as game programmers, designers, technical animators, and technical directors. Students in the CGGT program use the equipment and resources available through the SIG Center for Computer Graphics. Opportunities for specialization are provided in such core areas as human/computer interfaces and production management, creative design, animation and simulation technology, and art and animation.
Graduates of the CGGT program can be found in major game, film, and video companies such as Disney, DreamWorks Animation, Electronic Arts, Acclaim, and Crystal Dynamics.
Also housed within the School of Engineering and Applied Science is the Digital Media Design Program, which leads to a Bachelor's in Engineering and Science (BSE) with a Digital Media Design Major (DMD). Created in 1998, the interdisciplinary BSE DMD program was designed for students who have an interest in computer graphics, animation, games, and the design of virtual reality environments and interactive technologies. A Digital Media Design (DMD) Minor, and a PhD in Human Modeling and Simulation (HMS PhD) are also available.
BSE DMD graduates go on the work at major studios such as Walt Disney Animation, DreamWorks Animation, Electronic Arts, Microsoft, Pixar, and Zynga Games. These are the largest employers of UPenn DMD graduates.