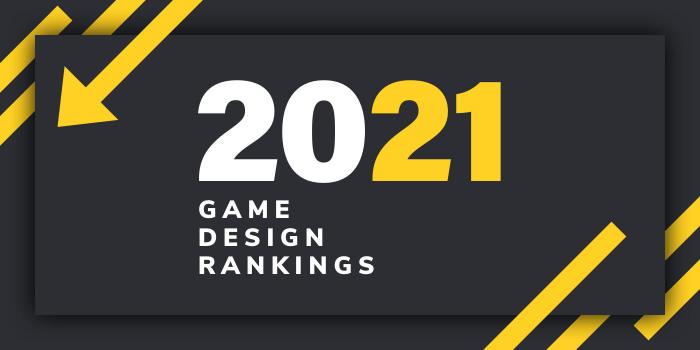 What are the top game design programs in Pennsylvania for 2021?
Top Pennsylvania Game Design Schools - 2021 College Rankings

| Ranking | School | City |
| --- | --- | --- |
| 1 | Carnegie Mellon University | Pittsburgh |
| 2 | Drexel University | Philadelphia |
| 3 | University of Pennsylvania | Philadelphia |
| 4 | University of the Arts | Philadelphia |
Our 2021 ranking of the top game design school programs in Pennsylvania. For an explanation of the ranking criteria, click here.
1. Carnegie Mellon University, Pittsburgh, Pennsylvania

Carnegie Mellon University (CMU or Carnegie Mellon) is a global university established in 1900 by industrialist and philanthropist Andrew Carnegie. In addition to the main campus in Pittsburgh, the school has more than a dozen degree-granting locations including Silicon Valley, Africa, Qatar, and Australia, to name a few. Serving more than 14,500 students representing 100+ countries, CMU has produced 10 Academy Award winners, 50 Tony Award Winners, and 20 Nobel Laureates. The school is also the former home of Andy Warhol.
Carnegie Mellon offers 80 majors and over 90 minors within its six undergraduate schools, colleges, and inter-college degree programs. Game design programs are offered through multiple areas.
In collaboration with the School of Computer Science-Computer Science Department and the College of Fine Arts-Integrative Design, Arts and Technology (IDeATe), CMU offers a Bachelor of Computer Science and Arts (BCSA) with a Concentration in Game Design. The School of Art at CMU offers a BFA with a Concentration in Electronic and Time-Based Media.
The BFA curriculum "implicitly encourages cross-disciplinary study and as such, many students merge fine art and computer science based interests either within" the program "or through the unique BCSA degree program," says the school. Areas of focus include animation, bioart, computational and interactive art, game arts, tactical media, tangible media, and video and performance.
The BFA also offers the opportunity to pursue an additional major in a technical field. "Particularly popular among students interested in interactive design and new media is the secondary major or the minor in Human-Computer Interaction." The program "encompasses interdisciplinary work in design, computer science, and behavioral and social science, ideal for students who may wish to pursue a career in video game design, smartphone app design, or interactive robotics, or who are interested in gaining an understanding of human behavior to make interactive artworks."
The Human-Computer Interaction Institute at CMU also offers an accelerated Master's program, which allows undergraduate students to obtain a Master's degree (MHCI) with an extra year of coursework. Students can customize their own path with electives from across the university. 
The College of Fine Arts IDeATe Collaborative Studios include Game Engine Programming offered with the Robotics Institute, Research Issues in Game Development offered with the Entertainment Technology Center (ETC) at CMU, and Programming for Game Designers—also offered with ETC. Students in all areas will gain skills in collaboration and the iterative design process, game programming, game systems and mechanics design, interactive narrative and character development, interface design and user testing, and visual and audio asset creation.
Two additional game design options are offered through the ETC at CMU. Founded in 1998, the Center offers a Game Design Minor (in collaboration with IDeATe) and a Masters of Entertainment Technology (MET). The MET is jointly conferred by CMU's School of Computer Science and the College of Fine Arts. The MET is currently considered a terminal degree.
2. Drexel University, Philadelphia, Pennsylvania

Established in 1891 as Drexel Institute of Art, Science and Industry, Drexel University introduced a cooperative education program, which became one of the first models of its kind in the U.S. Today, Drexel's cooperative education program remains the oldest, largest, and best-known program in the nation and it is a degree requirement for most majors. This enables undergraduate students, including game design students, to balance classroom theory with practical, hands-on experience prior to graduation. Students have had co-op experiences in Ghana, Greece, Hong Kong, London, Spain, and many other places.
Drexel University has a total enrollment of 24,205 students. Over 200 degree programs are offered in 15 colleges and schools, including the College of Computing & Informatics and Westphal College of Media Arts & Design, which offer several programs for aspiring game designers.
Westphal College of Media Arts & Design houses the Digital Media Department (DMD), which offers BS degrees in Game Art & Production and Game Design & Production, and MS and PhD degrees in Digital Media. The two-year MS program features comprehensive studies in 3D Modeling, Animation, Gaming and Digital Media History, Interactivity, and Theory and Methods.
The College of Computing & Informatics offers a BS in Computer Science (BSCS) and a BA in Computer Science (BACS). Both programs offer a Concentration in Game Programming and Development (GMPD). The school also lists other concentrations such as Game Development and Design and Artificial Intelligence. A Minor in Interactive Digital Media is also available.
For students interested in teaching game design, the School of Education offers a Graduate Certificate in Learning in Game Based Environments. Students in all programs have access to Drexel Game Design (DGD) and the RePlay Lab.
DGD and RePlay are collaborative efforts between the Digital Media and Computer Science Departments.
3. University of Pennsylvania, Philadelphia, Pennsylvania

Established in 1740, University of Pennsylvania (UPenn) is one of the nation's oldest universities. A member of the Ivy league with deep ties to Benjamin Franklin, the school has 189 research centers and institutes and it has employed 10 MacArthur Award recipients, four Pulitzer Prize recipients, one Nobel Prize winner, and a National Medal of Science recipient.
UPenn serves 26,675 students enrolled in more than 400 programs in four undergraduate and 12 graduate schools. The School of Engineering and Applied Science, houses the Department of Computer and Information Science and the Center for Human Modeling and Simulation (HMS)—home of the Computer Graphics and Game Technology Program (CGGT.)
The Center for HMS established the CGGT program in 2004 with a goal to expose recent graduates, as well as individuals returning from industry, to state-of-the-art graphics and animation technologies, as well as interactive media design principles, product development methodologies and engineering entrepreneurship.
Leading to the Master of Science in Engineering (MSE), the CGGT program prepares students for positions requiring multidisciplinary skills such as game programmers, designers, technical animators, and technical directors. Students in the CGGT program use the equipment and resources available through the SIG Center for Computer Graphics. Opportunities for specialization are provided in such core areas as human/computer interfaces and production management, creative design, animation and simulation technology, and art and animation.
Graduates of the MSE in CGGT program can be found in major game, film, and video companies such as Disney, DreamWorks Animation, and Electronic Arts.
Also housed within the School of Engineering and Applied Science is the Digital Media Design Program, which leads to a Bachelor's in Engineering and Science (BSE) with a Digital Media Design Major (DMD). Created in 1998, the interdisciplinary BSE DMD program was designed for students who have an interest in computer graphics, animation, games, and the design of virtual reality environments and interactive technologies. A Digital Media Design (DMD) Minor, and a PhD in Human Modeling and Simulation (HMS PhD) are also available.
BSE DMD graduates go on the work at major studios such as DreamWorks Animation, Electronic Arts, Microsoft, Pixar, and Zynga Games. These are the largest employers of UPenn DMD graduates.
4. University of the Arts, Philadelphia, Pennsylvania

University of the Arts (UArts) has educated generations of groundbreaking artists, performers, designers and creative leaders for more than 141 years. Serving 1,800 students, the school was granted university status in 1987, becoming the largest institution of its kind in the nation, offering programs in design, fine arts, media arts, crafts, music, dance, theater and writing. Today, UArts offers 30 undergraduate arts majors, 14 graduate programs and the nation's first PhD program in Creativity. The school also offers more than 30 Minors open to all students.
Aspiring game designers can earn a BFA in Game Art and/or a Minor in Game Design. The BFA Program "addresses an area of specialization with 2D and 3D graphics for real-time systems such as games and simulations," says the school. Course highlights include 3D Simulation & Effects, Advanced 3D Animation, Advanced 3D Computer Modeling & Lighting, Digital Studio, Game Concepts, Programming for Creatives, Sound Design, Thinking Through Science, and Virtual Environments.
Fifteen credit hours of free electives allow students to take additional classes in their primary area of interest. Students will also complete Senior Studio in a discipline of their choice and a Design Internship. 
UArts says graduates of the BFA in Game Art will be able to "utilize 3D game development tools and systems to produce technically competent works of art." They will be able to "imagine and express creative, innovative, visually engaging virtual worlds and characters, participate and collaborate successfully as effective members of creative development teams, and develop meaningful 3D virtual objects, characters and worlds across a wide range of aesthetic styles while they adapt to rapid changes in the industry."
Whether co-founding their "own indie development studio or working on a large AAA title," graduates will be prepared to "become an effective, creative partner."