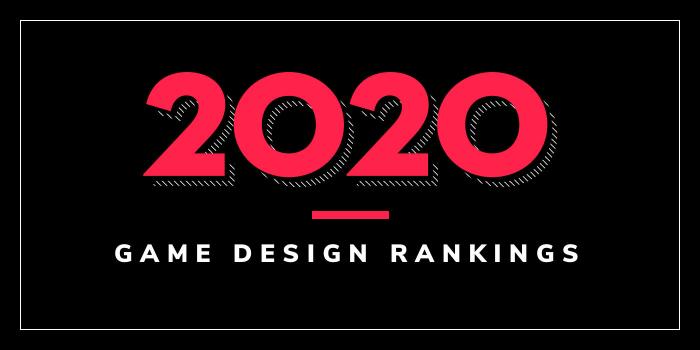 What are the top game design programs in South Carolina for 2020?
Top South Carolina Game Design Schools - 2020 College Rankings

| Ranking | School | City |
| --- | --- | --- |
| 1 | Clemson University | Clemson |
| 2 | University of South Carolina | Columbia |
Our 2020 ranking of the top game design school programs in South Carolina. For an explanation of the ranking criteria, click here.
1. Clemson University, Clemson, South Carolina

Established in 1889 as Clemson Agricultural College, Clemson University serves just over 25,800 students. The school offers more than 190 undergraduate majors, minors and graduate programs through the Graduate School and the Colleges of Agriculture, Forestry and Life Sciences; Architecture, Arts and Humanities; Behavioral, Social and Health Sciences; Business; Education; Science, and Engineering, Computing and Applied Sciences. Calhoun Honors College and Emeritus College are also part of Clemson.
The College of Engineering and Science offers several programs for aspiring game designers. Options include a BA or BS in Computer Science, an MFA or MS in Digital Production Arts (MFA DPA or MS DPA), and a combined Bachelor's/Master's Plan (BS/MS) in Computer Science. Students in the Computer Science programs will take classes such as Algorithms and Data Structures, Software Engineering, Computer Security, Computer Graphics, Game Design and Network Programming.
Launched in 2017, the MS DPA is offered within the Division of Visual Computing in the School of Computing. The MFA DPA is offered through the Division as well. Both programs offer significant collaboration with the departments of Art and Performing Arts. The MFA requires 60 credit hours, including an MFA thesis, and the MS requires 30 credit. The MS has both thesis and non-thesis options. Students in either program can study at the main campus in Clemson or Charleston, South Carolina.
All students have the opportunity to Minor in DPA, which emphasizes Games, Visual Effects, and Computer Animation.
2. University of South Carolina, Columbia South Carolina

Founded in 1801, University of South Carolina (U of SC) serves 34,795 students representing nearly 100 countries. The school offers more than 324 unique degrees of study, including nearly 200 master's and PhD programs, in more than a dozen colleges and schools. The College of Arts and Sciences houses the Art Department and the School of Visual Art and Design (SVAD). The Art Department offers a BA in Media Arts, and SVAD offers an MA in Media Arts.
The Art Department "boasts an 85,000-square-foot facility designed specifically for the study and creation of the visual arts," says the school. It is the "largest and most comprehensive Art Department in the state." Students in the BA in Media Arts will master motion capture video game work on the Department's green screen, sound recording and art design, manga writing and design, camerawork and lighting design and more. Course highlights include New Media Advanced: Video game Design, Advanced Animation, Narrative Production, and The Art and Business of Manga and Anime.
Students may take elective courses such as Computer Game Development, Mathematical Game Theory, and Educational Games. In addition, during their senior year, students have the opportunity to intern "at national leaders in the media industries." MA students will also complete an internship as well as a Thesis or Project. The final project may be taken all at once or split over two semesters.
Graduates of both programs go on to become "creative professionals, working in industry, government, freelance media production, and as entrepreneurs." U of SC Media Arts alumni are "globally influential media makers at Netflix, Blizzard, Marvel, IBM, iD Software, Kodansha USA, Turner Studios, HBO Films, Nickelodeon, and CBS Television. Our alumni are self-starters, global creatives, film and television industry executives, and local media pioneers."