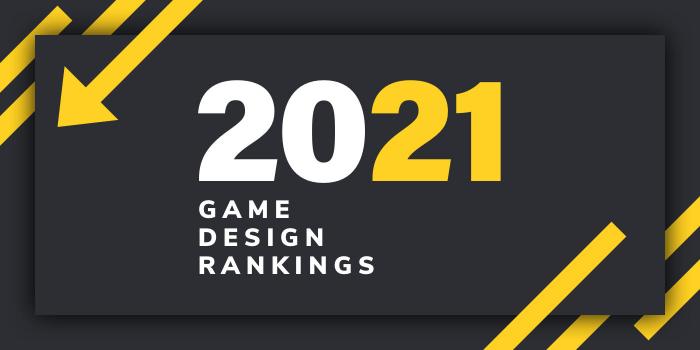 What is the top game design program in Tennessee for 2021?
Top Tennessee Game Design Schools - 2021 College Rankings

| Ranking | School | City |
| --- | --- | --- |
| 1 | East Tennessee State University | Johnson City |
Our 2021 ranking of the top game design school program in Tennessee. For an explanation of the ranking criteria, click here.
1. East Tennessee State University, Johnson City, Tennessee

East Tennessee State University (ETSU) was founded in 1911 as East Tennessee State Normal School. More than 14,500 undergraduate, graduate, and professional students are enrolled in over 350 programs in 11 colleges and schools at ETSU. The College of Business and Technology houses the Niswonger Digital Media Center, home to the Department of Digital Media, which offers a BS in Digital Media with a Digital Game Design Concentration.
The program "gives students the background necessary to create games and interactive environments with strong skills in one of several specialty areas such as environment design, level design, modeling for games, materials, scripting for interaction, etc." says the school. Students "are typically preparing for careers in the game industry in one of these fields."
Course highlights for the program include Game Design, Game Play and Testing, High Fidelity Modeling for Entertainment, Interaction for Game Design, Intro to Computer Science, and Principles of Visual Effects and Motion Graphics. The Concentration also has 24 credit hours of guided electives and students will develop a professional digital media portfolio prior to graduation. In the portfolio course, students will also have the opportunity to work on resumes, cover letters, and presentation skills.
Program alumni have gone on to work on "Kung Fu Panda, World of Warcraft, The Last Jedi, The Walking Dead, Thor Ragnarok, Halo, Charlie Brown and other large entertainment properties." Places that have hired recent Digital Media graduates include Adidas, Blue Sky Studios, Idol Minds, Luma Pictures, RTT Detroit, Ubisoft/Red Storm Entertainment, Vicious Cycles Games, Volition, and many others.