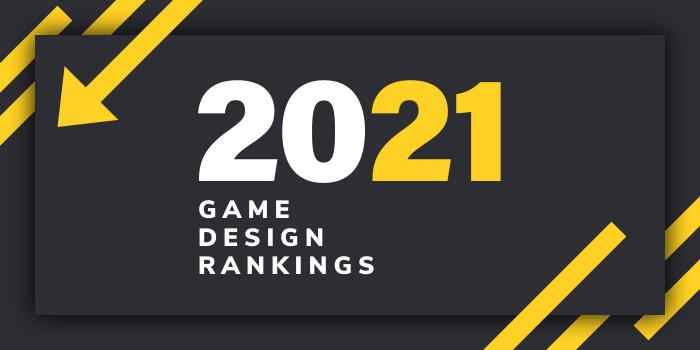 What is the top game design program in Utah for 2021?
Top Utah Game Design Schools - 2021 College Rankings

| Ranking | School | City |
| --- | --- | --- |
| 1 | University of Utah | Salt Lake City |
Our 2021 ranking of the top game design school program in Utah. For an explanation of the ranking criteria, click here.
1. University of Utah, Salt Lake City, Utah

Founded in 1850, University of Utah (The U) serves nearly 33,000 students from across the U.S. and around the world. The school offers over 100 undergraduate and more than 90 graduate programs across 17 colleges and schools, and nearly 100 departments. The College of Engineering and the College of Fine Arts are home to the Entertainment Arts and Engineering Master Games Studio (EAE:MGS).
The Studio offers a Master of Entertainment Arts and Engineering (MEAE). Tracks include Game Arts, Game Engineering, Game Production, and Technical Art. According to the Studio, "all students in each of the tracks have a series of common classes including Game Design, Rapid Prototyping, Pre-Production, and Final Project." In addition, students will "develop and enhance a professional game portfolio" and they will have the opportunity to complete an internship in the game industry.
The EAE Interdisciplinary Teaching Program now offers a BS in Games (BSG) designed "specifically for students who aspire to hold careers within the professional games industry or a related field, such as simulation, edutainment, or visualization." The new program "provides a technical grounding in mathematics and computational skills, core knowledge in the design and production of digital playable experiences, and specialization options that prepare students for technical supervision, tools development and overall game design." A Minor in Games is also available.
The David Eccles School of Business and the Entertainment Arts & Engineering Program also offer a dual degree program "designed to take advantage of the complementary elements in the Masters of Business Administration (MBA) and the Masters of Entertainment Arts & Engineering." The MBA/MEAE, which aims to bridge the 'suits' vs. the 'dev' divide, takes three years to complete.
Other offerings include a BS, five-year BS/MS, and Minor in Computer Science and a BA in Film and Media Arts. The BS in Computer Science and the BA in Film and Media Arts offer an Emphasis in Entertainment Arts and Engineering (EAE). The BA is available through the School of Computing and Department of Film and Media Arts, and the BS is offered through the School of Computing.