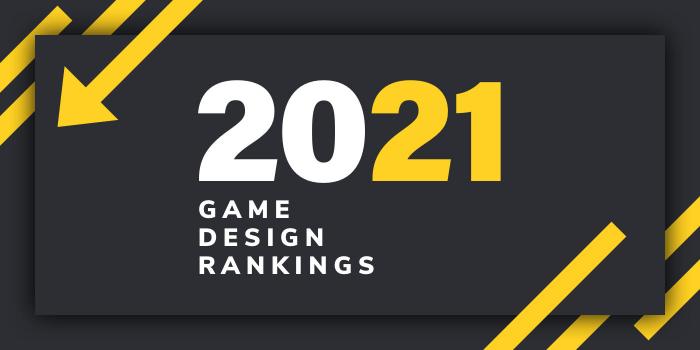 What is the top game design program in Vermont for 2021?
Top Vermont Game Design Schools - 2021 College Rankings

| Ranking | School | City |
| --- | --- | --- |
| 1 | Champlain College | Burlington |
Our 2021 ranking of the top game design school program in Vermont. For an explanation of the ranking criteria, click here.
1. Champlain College, Burlington, Vermont

Established in 1878, Champlain College serves more than 2,000 students from 40 states and 18 countries. The school offers more than 90 subject areas, including undergraduate majors, minors and specializations as well as online and on-campus graduate degree programs and certificates. Champlain has four academic divisions including the Division of Communication & Creative Media, Robert P. Stiller School of Business, the Division of Education & Human Studies (EHS), and the Division of Information Technology & Sciences.
The Division of Communication & Creative Media offers BS degrees in Game Art, Game Design (with an optional Specialization in Sonic Arts), Game Production Management, Game Programming, and Game Sound Design. A BFA in Creative Media is also available, as well as a Game Programming Minor. The BFA has Game Media and Interaction Design Specializations and students have the option to choose one primary and two complementary specializations to enhance their degree. 
Through the game programs' "Upside-Down Curriculum," students will take relevant courses, including Game History & Development and Introduction to Game Design, in their first year at Champlain. This gives them the advantage of gaining hands-on knowledge about the major from the start. Students will have the opportunity to build their portfolios using state-of-the-art technology resources at the school's new cutting-edge multimedia, 3D art and game production labs.
Another important aspect of the Game program is the collaborative environment of the school's Game Studio. Here, Game Programming majors work with their counterparts in Game Art and Game Design as well as Game Production Management to build games from start to finish. The Game Studio replicates a professional game development setting to give students a firsthand understanding of how creative teams collaborate to develop individual game assets and coordinate them into a functional product.
All students have the opportunity to study abroad in Montreal, Canada, with internship opportunities at the Montreal Game Summit and the Montreal International Game Developers Association. Recent internship opportunities (outside of the Canada options) include Microsoft Game Studios and Wired Magazine.
Students may also participate in the Game Development Senior Show where they will present games they create with their Game Studio team to recruiters from all over the East and Canada, including Activision/Vicarious Visions, Behaviour, Gameloft, Square Enix/Eidos, and Warner Bros./Turbine. Facilitated by the Game Studio Career Coach, students have additional opportunities to network with top recruiters from companies such as Activision, ArenaNet, Crystal Dynamics, Insomniac, Rockstar, Sony, Survios, Ubisoft, and many others.