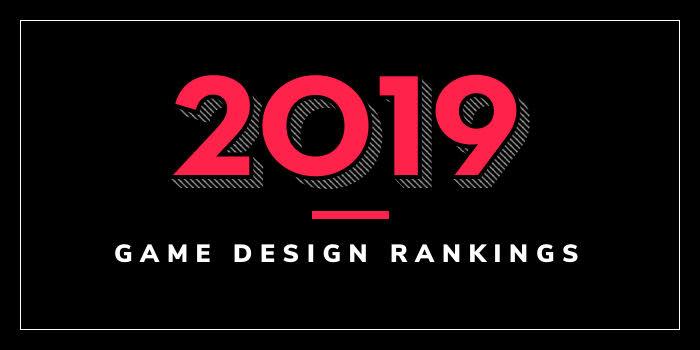 Top Washington Game Design Schools - 2019 College Rankings

| Ranking | School | City |
| --- | --- | --- |
| 1 | DigiPen Institute of Technology | Redmond |
| 2 | University of Washington | Seattle |
Our 2019 ranking of the top game design school programs in Washington State. For an explanation of the ranking criteria, click here.

1. DigiPen Institute of Technology, Redmond, Washington
DigiPen Institute of Technology was founded in 1988. The school serves around 1,100 students from across the U.S. and nearly 50 countries. Ten graduate and undergraduate program options are available in the areas of Art, Design, and Computer Science. Programs for aspiring game designers are offered through the Department of Game Software Design and Production.
Pathways include a BA in Game Design, a BS in Computer Science and Game Design, a BS in Computer Science in Real-Time Interactive Simulation (BS in RTIS), a five-year BS in RTIS/MS in Computer Science, and a Minor in Game Design.
Although the BS in RTIS offers "extensive training in mathematics and physics," says DigiPen, students in the program also "work both individually and collaboratively to learn the fundamentals of Game Design, Production, and Programming. Additionally, they write game design documents and technical design documents, learn how to schedule tools and techniques, and participate in the full production of several games."
DigiPen student games have won 57 Independent Games Festival awards (more than any other school) and to date, more than 550 companies around the world have hired DigiPen graduates. DigiPen alumni have been credited on more than 1,000 commercial game titles.

2. University of Washington, Seattle, Washington
Established in 1861, University of Washington (UW) serves around 56,795 students across three campuses located in Seattle, Bothell, and Tacoma. The school offers more than 570 degree options across 300+ programs and 16 colleges and schools. The Paul G. Allen School Computer Science & Engineering offers a BS in Computer Science, a BS in Computer Engineering, a Combined BS/MS, and a PhD or Professional Master's Program (PMP) in Computer Science & Engineering (CSE). All programs offer the opportunity to focus in Graphics, Vision, Games, and Animation.
In the BS degree programs, students can work with faculty and graduate students on research; collaborate with industry partners; tackle complex design and implementation projects in capstone courses; and tailor their degree to meet their interests and goals. Sample courses include Computer Animation, Computer Graphics, Advanced Digital Design, Digital Sound, Data Visualization, and Artificial Intelligence. In addition, students can earn a Certificate in Game Design.
Students in all programs have access to three main labs at UW CSE. All are engaged in research spanning the areas of animation, computer game science, graphics, vision, and visualization. Labs include the Graphics and Imaging Lab (GRAIL), the Center for Game Science, and the Animation Research Labs. Per UW, the GRAIL group is known for "groundbreaking" research in computational photography, games for science and education, 3-D reconstruction, Internet photo collections, object recognition, human shape and motion analysis, information visualization, and animation, while researchers at the Center for Game Science use gaming to solve grand challenges, crowdsource human problem-solving to aid scientific discovery, and improve student interest and achievement in mathematics.
The Animation Research Labs is a multi-disciplinary effort that brings together faculty and students from UW CSE, the Department of Architecture, and the Schools of Art, DXARTS, Drama, and Music. The ARL is focused on advancing the state-of-the-art in animation through teaching, research, and computer-animated production in collaboration with experts from Disney Animation Studios, Bungie, Industrial Light & Magic, Microsoft Game Studios, Pixar, and many others.
In addition to the Computer Science and Engineering Programs, University of Washington offers a BFA with a Major in Digital Arts and Experimental Arts (BFA DXARTS) and a PhD in DXARTS. Students in both programs have the opportunity to focus their work in a particular area of experimental arts (computer animation, digital video, digital media art, computer music and sound art, design computing, mechatronics, and so on). Whatever the chosen area, "artists and scholars working at DXARTS engage in teaching, learning, and research within the synergistic, multidisciplinary setting of the center's labs, studios, and classrooms."
Additional programs include a Certificate in Game Design and nine-week courses including Game Studio Roles & Development and Game Mechanics & Systems Design.