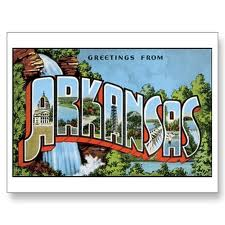 If you're interested in a career in graphic design and you don't know where to begin, a great place to start is the Internet. This means, you're already halfway there! You can find an abundance of reliable information about what it takes to be a graphic designer, the job outlook, and information about the best companies to work for. In addition, aspiring graphic designers can find a number of "top schools" lists online, and fortunately, many are quite reliable. Created by students, alums, and others, most "top" lists include schools that they feel are affordable and convenient. They also consider factors such as job placement services, quality of facilities, variety of clubs and organizations, entrance requirements, and more.
Many of the nation's top schools offer top-tier graphic design programs. Several of these schools can be found in the state of Arkansas. Arkansas's largest city—Little Rock, is the state's art and culture center. However, smaller cities such as Rogers, Fort Smith, and Siloam Springs also have an impressive scene. These small cities and towns  may be attractive to students interested in living and studying off-the-beaten path.
Continue reading to learn more about Arkansas's top graphic design schools and what they have to offer. Please note that the top schools listed below are in order by student population from largest to smallest.
Top Graphic Design School Programs Arkansas
Siloam Springs
John Brown University
Student Population: 1,710
Backdrop: Small town, 200-acre campus
Degrees Offered: B. S. Digital Media Arts; Graphic and Web Design
Little Rock
ITT Technical Institute
Student Population: 655
Backdrop: Urban, small campus
Degrees Offered:  A. A. S.  Graphic Communications and Design; A. A. S. Digital Entertainment and Game Design; A. A. S. Visual Communications; A. A. S. Information Technology with Multimedia Option
More Programs to Consider:

Selected Campus Locations:
Selected Programs:
Animation Career Review Rankings:
Top 50 Nationally for Animation (#14) - 2021
Top 50 Nationally for Game Design (#37) - 2021
Top 50 Nationally for Illustration (#24) - 2021
Top 50 Nationally for Graphic Design (#38) - 2021
Selected Campus Locations:
Animation Career Review Rankings:
Top 50 Nationally for Animation (#11) - 2021
Top 50 Nationally for Game Design (#10) - 2021
Top 25 in the South for Graphic Design (#10) - 2021
Selected Campus Locations:
Sources
Peterson's, www.petersons.com
Princeton Review, www.princetonreview.com
U.S. News & World Report College Rankings, www.usnews.com/rankings