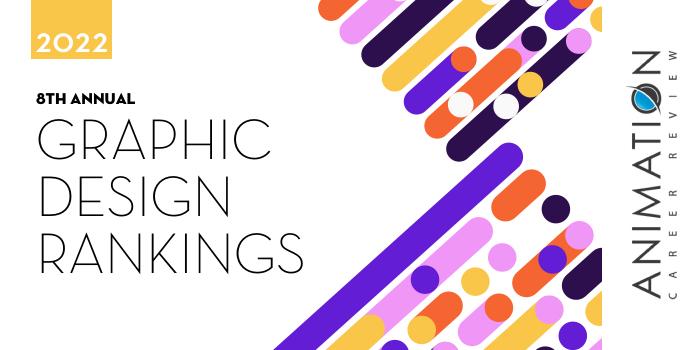 What is the top Alabama graphic design schools for 2022?
Top Graphic Design School Programs in Alabama - 2022 College Rankings

| Ranking | School | City |
| --- | --- | --- |
| 1 | Auburn University | Auburn |
| 2 | University of Alabama in Huntsville | Huntsville |
Our 2022 ranking of the top graphic design school programs in Alabama. For an explanation of the ranking criteria, click here.
1. Auburn University, Auburn, Alabama

Auburn University has a Graphic Design Program that is accredited by the National Association of Schools of Art and Design (NASAD). Housed in the College of Architecture, Design, and Construction's School of Industrial and Graphic Design, the BFA in Graphic Design (BFA GDES) is Alabama's only Graphic Design Program to receive accreditation by the NASAD.
Consisting of 123 credit hours, the Auburn GDES Program explores branding and packaging, wayfinding design, UI/UX, illustration, app design, typography, motion design, and publishing. Course examples for the program, Graphic Design I-II, Graphic Processes, Typographics, Photo Design, Interactive Media, and Research, Writing, & Presentation. Other program benefits include cross-disciplinary collaborations, a professional studio environment with hands-on design instruction, guest lectures, exhibitions, and design symposiums. An optional internship is part of the program as well as study abroad experiences in England, Hong Kong, Ireland, Northern Ireland, Taiwan or Scotland.
During the final year of the Auburn Graphic Design BFA Program, students will complete a professional portfolio of their best work.
Auburn GDES alumni go on to secure positions with magazines, advertising agencies, publishers, design studios, marketing firms, web design companies, and more. They work in branding and packaging, illustration, environmental graphics, web design and development, interactive media, and exhibition design, among other areas.
Auburn University is accredited by the Southern Association of Colleges and Schools Commission on Colleges (SACSCOC). Chartered in 1856 as the East Alabama Male College, the school went on to become the first land-grant college in the South in 1872. Today, Auburn serves a diverse population of more than 31,500 students, making it one of the largest universities in the region. Auburn University offers 150 majors and programs across 15 colleges and schools.
2. University of Alabama in Huntsville, Huntsville, Alabama

The Graphic Design Program at University of Alabama in Huntsville (UAH) is part of the Art, Art History, & Design Department, which is housed in the College of Arts, Humanities, & Social Sciences. Program benefits include professional development courses taught by working artists, opportunities to exhibit works on campus and off, and internships with companies and studios in the community.
Leading to a BFA, the Graphic Design Program explores advertising & design theory, corporate design, web development, illustration, advertising & design theory, conceptual thinking, print and web-based graphics, typography, publications design, visual design foundation, and print production.
UAA Graphic Design students have access to state-of-the-art design labs and studios as well as the Student Advertising Federation (SAF). This on-campus advertising club provides opportunities to work on real-world advertising projects, network in the community, and enhance the student's portfolio.
Graduates of the UAA Graphic Design Program work in advertising, entertainment, publishing, web design, public relations, and marketing, among others. Some graduates go on to graduate study, and others have launched their own studios or freelance design careers.
University of Alabama in Huntsville is accredited by the Southern Association of Colleges and Schools Commission on Colleges (SACSCOC). The school dates back to 1950, when it was known as University of Alabama Huntsville Center. When it opened, the Center had 137 students enrolled in ten freshman-level classes. Today, UAH serves close to 9,650 students enrolled in 89 degree programs in 100+ areas of study. Programs at University of Alabama in Huntsville are housed in nine colleges. UAH is part of the University of Alabama System (UAS).