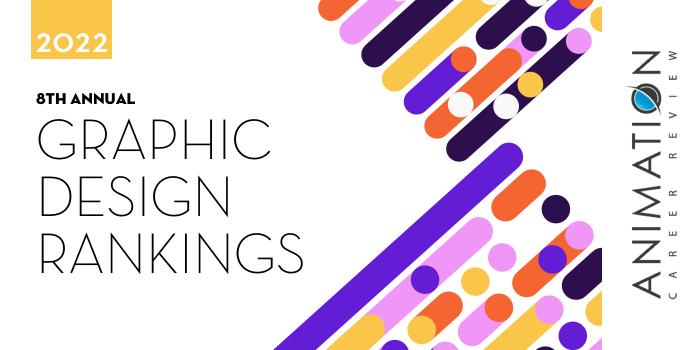 What are the top Arizona graphic design schools for 2022?
Top Graphic Design School Programs in Arizona - 2022 College Rankings

| Ranking | School | City |
| --- | --- | --- |
| 1 | Arizona State University | Tempe |
| 2 | University of Arizona | Tucson |
| 3 | Northern Arizona University | Flagstaff |
Our 2022 ranking of the top graphic design school programs in Arizona. For an explanation of the ranking criteria, click here.
1. Arizona State University, Tempe, Arizona

The Herberger Institute for Design and the Arts at Arizona State University (ASU) is home to the Design School, which houses a Visual Communication (Graphic) Design Program that is accredited by the National Association of Schools of Art and Design (NASAD). Degree options include the Bachelor of Science in Design (BSD) in Graphic Design, a Master of Science in Design (MSD) with a Concentration in Visual Communication Design (VCD MSD), and a Master of Visual Communication Design (MVCD).
The Graphic Design BSD is available at the ASU Tempe campus and online. Students in the program will take courses such as Designing Life, Principles for Graphic Design I-II, Motion Graphics and Interaction Design, Advanced Media, Visual Communication I-VI, Technology for Design I-II, Letterform, and Exhibit Design. The ASU Graphic Design BSD requires 120 credit hours to graduate, including 45 upper division hours.
The VCD MSD is available at the ASU Tempe campus. Consisting of 36 credit hours taken over four semesters (two years), the MSD Program requires courses such as Research Methods, Qualitative Research in Design, Methods in Visual Communication I-II, and VCD Seminar: Contemporary Issues. Visiting designers, an internship in teaching design, and a Thesis or Applied Project are also part of the program.
The MVCD Program at the ASU Herberger Institute for Design and the Arts has two options: a two-year, studio-based degree for professionals with solid design experience or a degree in VCD, graphic design or other related area and a three-year degree, also studio-based, for students without an undergraduate design degree or experience in VCD or graphic design. The programs consist of 42-43 credit hours and explore interaction design, user experience design, design for social innovation, service design, participatory design, and more.
Students in the two-year ASU MVCD Program are encouraged to complete an internship. Students in the three-year program are required to complete an internship. Internships take place during the summer after the first year, and they may be completed anywhere in the U.S. and around the world. Both program options require successful completion of Advanced Visual Communication Design Studio IV (culminating experience), worth five credits.
Graduates of the Arizona State University Design Programs are  prepared to pursue position such as Graphic Designer, Design Educator, Commercial and Industrial Designer, Art Director, Set and Exhibition Designer, Instructional Designer, Technologist, Animator, Media Collection Specialist, Desktop Publishers, Package Designers, and UI/UX Designer, among others. ASU Design alumni have been hired at major companies and organizations such as Google, American Airlines, Banner Health, GoDaddy, and UNICEF.
Arizona State University is accredited by the Higher Learning Commission. Founded in 1885 as the Arizona Territorial Normal School, ASU serves more than 134,500 undergraduate and graduate students across four campuses. More than 800 degree programs are available in 16 colleges and schools.
2. University of Arizona, Tucson, Arizona

The College of Fine Arts at University of Arizona (UA) houses the School of Art, which has a Studio Art Program with BFA and MFA options in Studio Art with an Illustration and Design (I+D) Emphasis. Undergraduates may choose between the Illustration and Design Tracks. University of Arizona Online (in partnership with the School of Art) has an additional program for designers—the BA in Design Arts & Practices, which explores design history, theory and, practice. Students in the program will also build skills such as design thinking, problem solving, teamwork/collaboration, visual communication, computational thinking, data analysis, and project management.
Course examples for the UA Design Arts & Practices BA include Typography, Experience, Illustration Studio, Design Thinking, Surface, Design Studio, Propaganda, Design for Web and Devices, and Animation. The program culminates with a Senior Capstone.
The University of Arizona I+D Program features field trips, study abroad experiences, team projects with local clients, internship opportunities, and participation in the Annual Spring Portfolio Review. The BFA requires 125 units, including 42 in upper division coursework, and 24 in the emphasis area. Mapping, Photography, Printmaking, Typography, Design, Illustration, and Contemporary Art are just a few course examples.
The MFA consists of 60 units, with 30 units in studio art courses. Graduate students participate in interdisciplinary coursework, seminars, and independent studies. Teaching opportunities are also part of the program.
All School of Art students have access to external resources such as the University Museum of Art and the Poetry Center, a state-of-the-art library, and the Center for Creative Photography. Internal resources include studio spaces, letterpress equipment, darkrooms, computer labs with Wacom Cintiq Touch screens and animation stations, a digital imaging lab with large format printing, and mounting services.
University of Arizona Design Arts & Practices and I+D graduates are prepared to pursue positions such as Graphic Designer, Illustrator, UI/UX Designer, Visual Designer, Art Director, Creative Director, Visual Designer, and Motion Designer, among others.
University of Arizona is accredited by the by the Higher Learning Commission (HLC). Established in 1885, UA opened with just a few students. Today, the school serves more than 47,300 students making it one of the state's largest post-secondary institutions. University of Arizona offers more than 300 undergraduate majors and graduate programs in more than 150 areas of study. Programs are offered in 20 colleges and nearly two dozen specialized schools.
3. Northern Arizona University, Flagstaff, Arizona

The Visual Communication Program at Northern Arizona University (NAU) is part of the College of Social and Behavioral Sciences' School of Communication. Leading to a BFA, the program has two emphasis options: Graphic Design and Motion Design. This 120 credit hour program emphasizes collaborative learning, multidisciplinary study, and studio classes. Students in both emphasis areas will complete all of NAU's diversity, writing, liberal studies, junior-level, and capstone requirements. The major requires at least 70 units, including 21 units of emphasis requirements.
Course examples for the Graphic Design Emphasis include Visual Communication I-V, Visual Communication Studios, Visual Design Lab, Field Work Experience (pass/fail), Advanced Graphic Design Topics, Technical Writing, Communication Analysis, and Drawing Fundamentals. Course examples for the Motion Design Emphasis include Kinetic and Sequential Design, Motion Design I-III, Motion Design Studios, Advanced Transmedia Project, and Motion Design Senior Reel.
Graduates of the Graphic Design Program at Northern Arizona University are graduate students, salaried graphic designers, entrepreneurs, and freelance designers. They work in areas from advertising and web design to book publishing and education. Recent employers of NAU BFA graduates include Nike, Body Glove, and Teva.
Northern Arizona University is accredited by The Higher Learning Commission (HLC). Founded in 1899 as Northern Arizona Normal School (NANS), the school serves around 28,718 students at the main campus in Flagstaff, across 20 statewide campuses, at NAU-Yuma, and online. More than 370 programs are accessible across 17 colleges and schools, and dozens of departments.