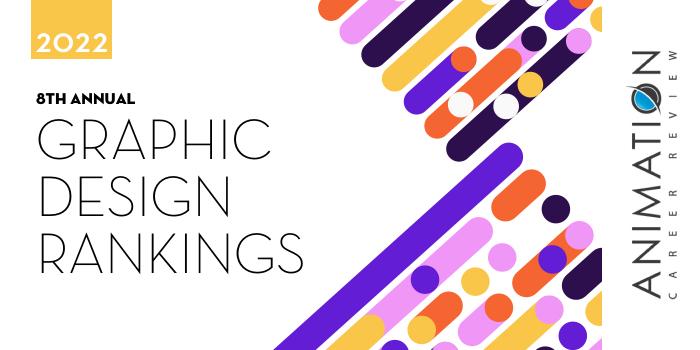 What are the top Arkansas graphic design schools for 2022?
Top Graphic Design School Programs in Arkansas - 2022 College Rankings

| Ranking | School | City |
| --- | --- | --- |
| 1 | University of Arkansas | Fayetteville |
| 2 | Arkansas State University | Jonesboro |
Our 2022 ranking of the top graphic design school programs in Arkansas. For an explanation of the ranking criteria, click here.
1. University of Arkansas, Fayetteville, Fayetteville, Arkansas

The Fulbright College of Arts and Sciences at University of Arkansas, Fayetteville (U of A) houses the School of Art, home to the Graphic Design BFA Program. Launched in 2016, the program explores areas such as design processes, typography, web design and web apps, experience design, print, and interactive design. BFA students will also learn how to work with the latest industry software and techniques used to create designs.
Course examples for the BFA Program include Typographic Systems, Digital Tools and Concepts, Identity Design, User Experience, Interactive Language, Human Centered Design, Identity Systems, and Technology in Context. Students will complete the Professional Development and Seminar course, the Graphic Design Internship, and BFA Degree Project (Capstone).
Graduates of the University of Arkansas Graphic Design BFA Program have completed an internship with or currently work for companies and organizations such as Saatchi & Saatchi X, Rockfish, Walmart Corporate, Sam's Club Corporate, Acumen Brands, J.B. Hunt, Crystal Bridges Museum of American Art, Olivet, Hayseed Ventures, Elkins Design, Collective Bias, Field Agent, Archetype, RevUnit, DOXA, and BLKBox Labs.
Beginning Fall 2022, the School of Art at University of Arkansas, Fayetteville will offer a new MDes with a Focus in Graphic and Communication Design. The program will be the first of its kind in Arkansas. Through a gift from the Walton Family Charitable Support Foundation, the fully accredited, two-year residency MDes Program will provide funding support for all accepted students. Other program benefits will include participation in the Design Clinic, collaborative learning experiences, special topics, studio projects, and research opportunities. 
Examples of special topics include Design and Sustainability, Design and Consumer Experience, and Design and Entrepreneurship. The program will also require a Thesis.
University of Arkansas, Fayetteville is accredited by the Higher Learning Commission (HLC). Established in 1871 as the first public university in Arkansas, U of A serves just under 29,075 students, making it the state's largest university. University of Arkansas offers more than 200 academic programs in 10 colleges and schools.
2. Arkansas State University, Jonesboro, Arkansas

Arkansas State University (Arkansas State) has Graphic Design BFA Program that offers an optional Emphasis in Digital Design. A 19 credit hour Graphic Design Minor is also available. Course examples across programs include Design Technology, 3D Digital and Game Design, Interaction Design, Advanced Studio in Swift Coding, Identity Design, Typography and Layout, Art Direction for Advertising, Front End Web Development, Information Design, Digital Illustration, Advanced Digital Studio, and Advanced Photography for the Graphic Designers. All Graphic Design students will complete a Graphic Design Internship and Portfolio Capstone.
Graduates of the Arkansas State Graphic Design Program are Graphic Designers, Art Teachers, Studio Artists, and graduate students.
Arkansas State University is accredited by The Higher Learning Commission (HLC) and the National Association of Schools of Art and Design (NASAD). Founded in 1909, Arkansas State serves 14,085 students across 11 colleges representing all major academic disciplines.