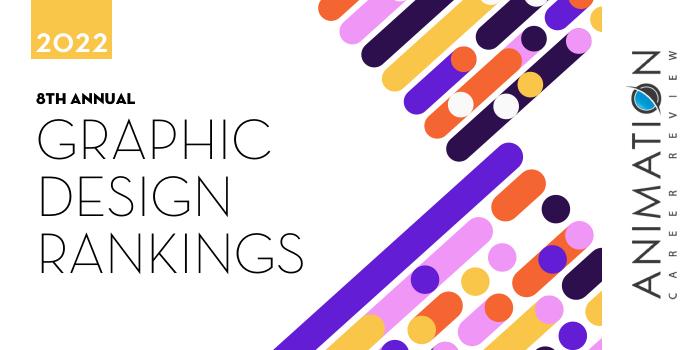 What are the top Connecticut graphic design schools for 2022?
Top Graphic Design School Programs in Connecticut - 2022 College Rankings

| Ranking | School | City |
| --- | --- | --- |
| 1 | Yale University | New Haven |
| 2 | Central Connecticut State University | New Britain |
| 3 | University of Connecticut | Stamford |
Our 2022 ranking of the top graphic design school programs in Connecticut. For an explanation of the ranking criteria, click here.
1. Yale University, New Haven, Connecticut

Yale School of Art (Yale SoA) offers an MFA In Graphic Design that takes two years to complete, full-time. Consisting of 60 credit hours, the program accepts just 12 students each year and up to six students into the preliminary-year program, which appeals to students with relevant experience in an area outside of design.
The Yale SoA Graphic Design Program consists of lectures, presentations, workshops, and exhibitions, along with immersive studio work group thesis meetings, and one-on-one sessions with editing and writing tutors. MFA students have access to more than 2,000 courses offered each year, the Sterling Memorial and Beinecke Rare Book and Manuscript Libraries, art and natural history museums, conferences, and films.
Other MFA program perks include designated workspaces in the design studio loft, motion capture and VR tools at the Center for Collaborative Arts and Media, and unlimited access to equipment such as the RISO Digital Duplicator, Vandercook presses, bookbinding materials, and wide format printers.
To graduate, students must complete a thesis and a portfolio. Yale SoA Graphic Design graduates are prepared to seek positions at advertising agencies, print and online publishing companies, design firms, manufacturing companies, computer systems design, web design studios, marketing companies, and public relations firms, among others.
Founded in 1701, Yale University (Yale) is one of the oldest institutes of higher learning in the U.S.  A member of the Ivy League, Yale is accredited by the New England Commission of Higher Education (NECHE). The school serves 12,060 students enrolled in 80 majors in more than 100 departments and schools including Yale College, the Graduate School of Arts & Sciences, and Yale Professional Schools—including Yale School Art.
Established in 1869, Yale SoA was the nation's first art school connected with an institution of higher learning. The school serves more than 100 students enrolled in graduate Graphic Design, Painting/Printmaking, Photography, and Sculpture programs. Yale SoA also offers an undergraduate Art major for students in Yale College.
2. Central Connecticut State University, New Britain, Connecticut

The College of Liberal Arts & Social Sciences at Central Connecticut State University (CCSU) houses the Design Department, which has both graduate and undergraduate programs that allow students to study Graphic Design. The BA in Graphic Information Design is multidisciplinary and explores Graphic Design, Web Design, 3-D Motion, History of Design, Animation, Interactive Multimedia Design, Graphics, and Digital Design.
A major component of the Graphic Information Design Program is the Central Design course. This 400-level course is an in-house design studio that allows students to work on real projects and productions with local non-profits. Works created during the course will become a part of the student's final portfolio. Graduates of the CCSU BA Program are prepared for careers in Web Design, Social Media, Design Print Media, Multimedia, Advertising, UI/UX Design, and Design Motion Graphics.
The CCSU MA in Information Design covers Design Practice, Research for Graphic Information Design, Advanced Graphic and Information Design Theory, Interactive Multimedia Design, and History of Design. Graduates of this program are prepared for leadership positions in Advertising, Graphic Design, UI/UX Design, Corporate Information Design, Publishing, and Web Design, among others.
The program focuses on graphic design, 3D Animation, Digital and 3D Imaging, History of Design, Information Design, Interactive Multimedia Design, and Website Design. Students will complete 36 credits of Graphic Design requirements, plus a Minor or 18 credits of major-related courses.
Some Minor options include Art for Graphic/Information Design Majors, Graphics Technology, Communication, Creative Writing, Entrepreneurship, Graphics Technology, Media Studies, Strategic Communication, and Writing & Publishing.
Graduates of the BA program are Broadcasters, Designers, and Publishers (both print and digital) in communication departments, design firms, multimedia studios, and more.
Central Connecticut State University (CCSU) is accredited by the New England Commission of Higher Education (NECHE). Founded in 1849 as New Britain Normal School and serving 12,400 students, CCSU is the largest of four universities within the Connecticut State University System and the oldest public university in the state. Students at Central Connecticut State University have access to more than 150 degree and certificate programs in the Carol A. Ammon College of Liberal Arts & Social Sciences, and the Schools of Business, Education & Professional Studies, Engineering, Science & Technology, and Graduate Studies.
3. University of Connecticut, Storrs, Stamford, Connecticut

The School of Fine Arts at University of Connecticut (UConn) houses the Department of Art and Art History (AAH), which has a Studio Art Program that provides the opportunity to declare a Concentration in Graphic Design. Leading to a BFA, the program requires 120 credit hours including 66 studio art credits with 30 at the 3000/4000 level.
Course examples and topics for the program include Graphic Design I-IV, Graphic Design Process and Thinking, Digital Media, Publications Design, Typography, Counterproof Press, Graphic Design: Interactive, and Design Center. BFA students will have the opportunity to complete an internship, study abroad through the Art Foreign Study course in London, and participate in field experiences. Other program benefits include guest artists and designers and access to state-of-the-art labs and technology, libraries, and studio space. 
Graduates of the Studio Art BFA Program (Graphic Design) have gone on to pursue graduate degrees at top institutions such as Virginia Commonwealth University (VCU) and Rhode Island School of Design, they have launched their own design studios or freelance businesses, or established careers in areas such as Advertising, Publishing, Web Design, Publications Design, Entertainment, UI/UX, Public Relations, and Marketing.
University of Connecticut is accredited by the New England Commission of Higher Education (NECHE). Established in 1881 as Storrs Agricultural School, the school opened with just three faculty members and 13 male students. Today, UConn has more than 18,000 faculty and staff members that serve a diverse population of more than 32,300 students across one main campus and four regional campuses. UConn offers more than 225 programs in 14 schools and colleges.