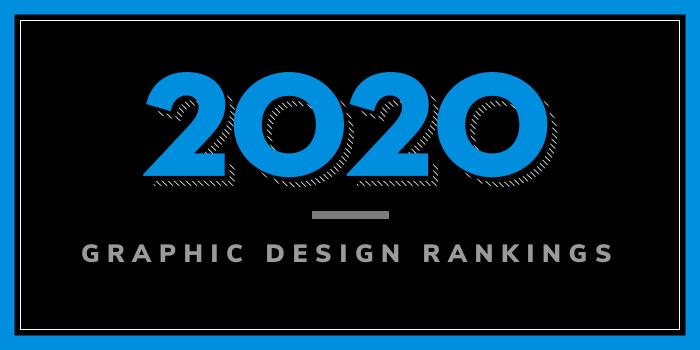 What are the top graphic design school programs in Georgia for 2020?
Top Georgia Graphic Design School Programs - 2020 College Rankings

| Ranking | School | City |
| --- | --- | --- |
| 1 | Savannah College of Art and Design | Savannah |
| 2 | University of Georgia | Athens |
| 3 | Georgia Southern University | Statesboro |
Our 2020 ranking of the top graphic design school programs in Georgia. For an explanation of the ranking criteria, click here.
1. Savannah College of Art and Design, Savannah, Georgia

Savannah College of Art and Design (SCAD) was founded in 1978. With campuses in Savannah, Atlanta, Hong Kong, and Lacoste, France, the school serves more than 14,000 students from all 50 states and more than 100 countries. Offering more art degree programs and specializations than any other art and design university, SCAD has plenty of opportunities to study at domestic and international locations. The school also offers more graphic design programs than just about any other school on our list. Options include BA, BFA, MA, and MFA degrees in Graphic Design and a Design Management MA. A Minor in Graphic Design is also available.
All programs highlight Product Packaging, Entrepreneurship, Mobile Technology, Interface Design and User Experience. Students have the opportunity to declare a double major in the areas of Advertising, Branded Entertainment, Illustration, Motion Media Design, Sequential Art and more. They also have access to Minors such as Mobile and Interactive Design, and Advertising Copywriting. Students may complement their degree with a Certificate in Digital Publishing.
The BA degree is offered in Atlanta, Savannah and online and the BFA, MA, MFA, and Minor programs are offered in Atlanta, Hong Kong, Savannah, and online. The Certificate program is offered in Atlanta, Savannah, and online.
SCAD graduates are prepared to join elite agencies, multinational companies, or start their own businesses as they lead branding, visual marketing, interactive media, and immersive campaigns. Graduates work at top companies around the globe including Apple, IBM, Ralph Lauren, Under Armour, Verizon, and many others.
2. University of Georgia, Athens, Georgia

Established in 1785, University of Georgia (UGA) serves 38,920 students enrolled in more than 370 fields and areas leading to the bachelor's, master's, specialist education, professional, or PhD degree. Programs are offered in 17 schools and colleges, including the Lamar Dodd School of Art—home of the Art Program. Options for aspiring graphic designers include a BFA in Art with Concentrations in Graphic Design, Printmaking & Book Arts, and ArtX: Expanded Forms. An Interdisciplinary Art & Design A.B. (BA), a Minor in Studio Art, and MFA degrees in ArtX and Printmaking are also on the menu.
The school says, "all BFA degrees include the Studio Art Core, comprised of a year-long survey of art history, introductory-level studio foundations, secondary-level ideation and methodologies, and upper-level interdisciplinary thematic studio and professional practice courses." The Graphic Design pathway stresses "a strong grounding in design and communication fundamentals like typography, information hierarchy, concept development, and visual exploration."
Students in this program can expect to take courses such as Graphic Systems, Type & Image, Visual Narrative Systems, Advanced Typography, Thematic Inquiry in Contemporary Art and Environmental Graphic Design. Electives include Data Visualization, Advanced Illustration, and Topics in Digital Platforms & Dynamic Media, to name a few.
Students seeking the BFA degree will enter the School of Art as Intended Art majors. "In most studio programs, students are required to present an exhibition or final portfolio that serves as a capstone experience before graduation, demonstrating their achievement in developing a mature and cohesive body of work."
All art and design students have access to a large study abroad program that offers experiences on all seven continents and UGA campuses in Costa Rica, Central America, Cortona, Italy, and Oxford, England.
3. Georgia Southern University, Statesboro, Georgia

Founded in 1906, Georgia Southern University serves approximately 26,054 students from all 50 states, the District of Columbia, Puerto Rico, and 102 countries. With three campuses (Statesboro, Armstrong in Savannah and Liberty in Hinesville), Georgia Southern is the state's largest and most comprehensive center of higher education south of Atlanta, offering 141 degree programs at the bachelor's, master's, and doctoral levels.
The College of Arts and Humanities offers a BFA in Graphic Design and a Minor in Graphic Communications. Course highlights for the BFA include Animation, Design Systems, Digital Art and Design Foundations, Digital Dimensions, Graphic Design Methods, New Media Design, Print, Paper, Book Arts: Introduction, Professional Practices, Typography, and Visual Thinking in Graphic Design.
In addition to coursework, the school says, "students will focus on professional opportunities and practical experience, building a portfolio that will enable [them] to enter the industry." Students will also have access to several Mac computer labs, a photography studio with green screens, SLR digital cameras, and plotters and printers — all housed in the Arts Building.